Description
EMERGING COMPANY INVESTOR EVENING
proudly hosted by Wholesale Investor and the Office of the Queensland Chief Entrepreneur, in partnership with AVCAL's 2018 Annual Conference.
Wholesale Investor have partnered with AVCAL (Australian Private Equity & Venture Capital Association Limited) and the Office of the Chief Entrepreneur of Queensland to host the 'Emerging Company Investor Evening'.
Preceding AVCAL's annual conference on the Gold Coast, the Emerging Company Investor Evening will showcase 16 of Australasia's fastest growing advanced technology, blockchain, crypto and AI companies to a room of some of the most experienced high net worth and professional investors.
What you can expect:

Live presentations from 16 of Australasia's hottest technology companies
Gain thought leading insight into Australasia's growing ecosystem of emerging advanced technology, crypto and blockchain companies
Network and engage with high net worth, professional Investors
Learn from the very best in investing in Advanced Technology, Cryptocurrency, Blockchain, AI among other fast-growing industries.
Meet our partners and enhance your Australasian network
Claim your free ticket to attend by clicking on the register button.
We look forward to seeing you there.
Companies already registered to attend: GBS Venture Partners, Aura Funds Management, Skyfield Capital, Moelis Australia, StartMesh, Serole Technologies, WealthSpring PL, Crescent Capital Partners, Questra Private Equity, SilverStone Capital, ASX, Canaccord Genuity.
Event Details:
Date: Tuesday, 18th September 2018
Time: 7.00pm-9.30pm
Registration: 6pm
Venue: Sheraton Grand Mirage Resort, Pandanus Room, 71 Seaworld Dr, Main Beach, QLD
Sponsors: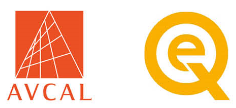 Event Schedule
18:00 – 19:00: Registration & Pre-Event Networking
19:00 – 19:10: Introduction: Matt Kirk, Marketing Manager at Wholesale Investor – Speaker: Matt Kirk
19:10 – 19:25: Keynote - Steve Baxter, Entrepreneur and Investor – Speaker: Steve Baxter
19:25 – 19:35: PIELAB VENTURE PARTNERS – Speaker: Chris Rolls
19:35 – 19:45: SURF LAKES HOLDINGS LTD – Speaker: Reuben Buchanan
19:45 – 19:55: VIZ360 – Speaker: Jake Robinson
19:55 – 20:05: HOLON GLOBAL INVESTMENTS – Speaker: Heath Behncke
20:05 – 20:15: Picnic Labs – Speaker: Charles Pollack
20:15 – 20:25: VERTON TECHNOLOGIES AUSTRALIA PTY LTD – Speaker: Trevor Bourne
20:25 – 20:35: LONG PIPES LTD – Speaker: Neil Graham
20:35 – 20:45: CEC SYSTEMS – Speaker: Nicholas Press
20:45 – 21:30: Conclusion with Drinks and Networking
Organiser of Emerging Company Investor Evening
Wholesale Investor is the world's leading investment platform that connects innovative, emerging companies that are looking to raise capital with our active, engaged and growing ecosystem of over 31,000 high-net-worth investors, fund managers, family offices, PE and VC firms, government bodies, and international investors.
Follow us as we deliver the best in investment and deal making content and emerging growth companies to your part of the globe