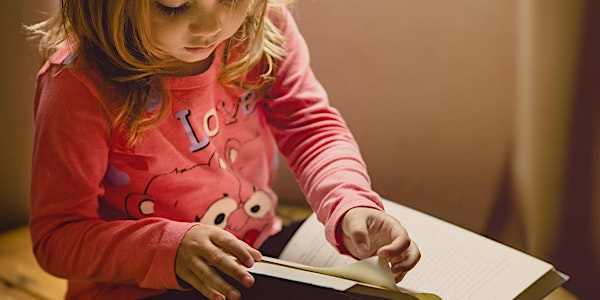 Emergent literacy development in young children on the autism spectrum
A webinar focusing on promoting emergent literacy development in young children on the autism spectrum
About this event
In this webinar, the presenters will provide a brief overview of their research into the reading development of children on the autism spectrum – from preschool to the early years of schooling. They will outline some of the specific challenges children on the spectrum may face when developing their early reading skills and will present a Teacher Checklist to assist in evaluating children's early reading-related skills and identify those at risk of later reading challenges.
This webinar is targeted at early childhood educators, teachers, parents, and allied health professionals. It will involve a 60 minute webinar and 30 minutes for questions at the end.
Dr Marleen Westerveld
Dr Marleen Westerveld is an Associate Professor in speech pathology in the School of Health Sciences and Social Work at Griffith University, Gold Coast, with extensive experience in working with children with speech, language, and reading difficulties. Marleen's research focuses on the spoken and written language skills needed to participate in daily activities at home, school, and in the community. She is the lead-investigator on a program of research investigating the literacy skills of young children on the autism spectrum and project leader of a recently completed QLD-based Reading Success project in collaboration with the Department of Education, investigating the spoken and written language skills of students attending the first four years of schooling.
Dr Jessica Paynter
Dr Jessica Paynter is Senior Lecturer in the School of Applied Psychology at Griffith University, Gold Coast, and a clinical psychologist. She has worked with children on the autism spectrum, their families, and schools across a variety of roles including both research and clinical practice. Jessica's research focuses on the development, evaluation, and dissemination of evidence-based practices for individuals with developmental disorders including autism, with a focus on community-based interventions.
Photo by Jonathan Borba on Unsplash
Organiser of Emergent literacy development in young children on the autism spectrum