Event Information
Location
The Fullerton Hotel Sydney
1 Martin Place
Sydney, NSW 2000
Australia
This annual event will be happening this March 9th - 11th, 2022, LIVE and in-person for the first time in 2 years.
About this event
Our annual Emergence event always aims to bring an ecosystem together, break barriers together, innovate, and make a mark together.

This event is a once-a-year opportunity where an audience of such scale and wisdom can congregate and create connections. 5 years running, and we are proud to speak of its success in many forms.
40+ Speakers
Who will you be taking notes from? Jason Calacanis, or perhaps you'll hear something during the deep dives on renewable energy, blockchain, crypto, web3.0, and healthcare, featuring Australia's most astute investors/founders in the space. Better yet, if you're the entertainment type, you'll hear live debates towards the end of the day!
90+ Companies - Access the CEOs Directly
Who will you talk to first? Will it be the CEO of Australia's first Islamic bank, or perhaps the founder of Australia's first renewable energy network? They'll both be there, waiting to chat, waiting to show you, alongside 90 others (across Fintech, LifeSciences, BioTech, Web3.0, SaaS, and many many more) how their inventions and innovations will transform and empower industries.
1000+ Attendees - 9 Networking Session
Which connection will you make? That's right. 1000. 1000 of Australia's most connected investors, founders, and industry participants across 3 days, looking to make new connections that will last a lifetime. Bond over lunch or coffee at the Fullerton Ballroom during our allocated slots throughout the day. Let this be the start of long term strategic opportunities and investment discussions – directly with the CEOs.
PRESENTING COMPANIES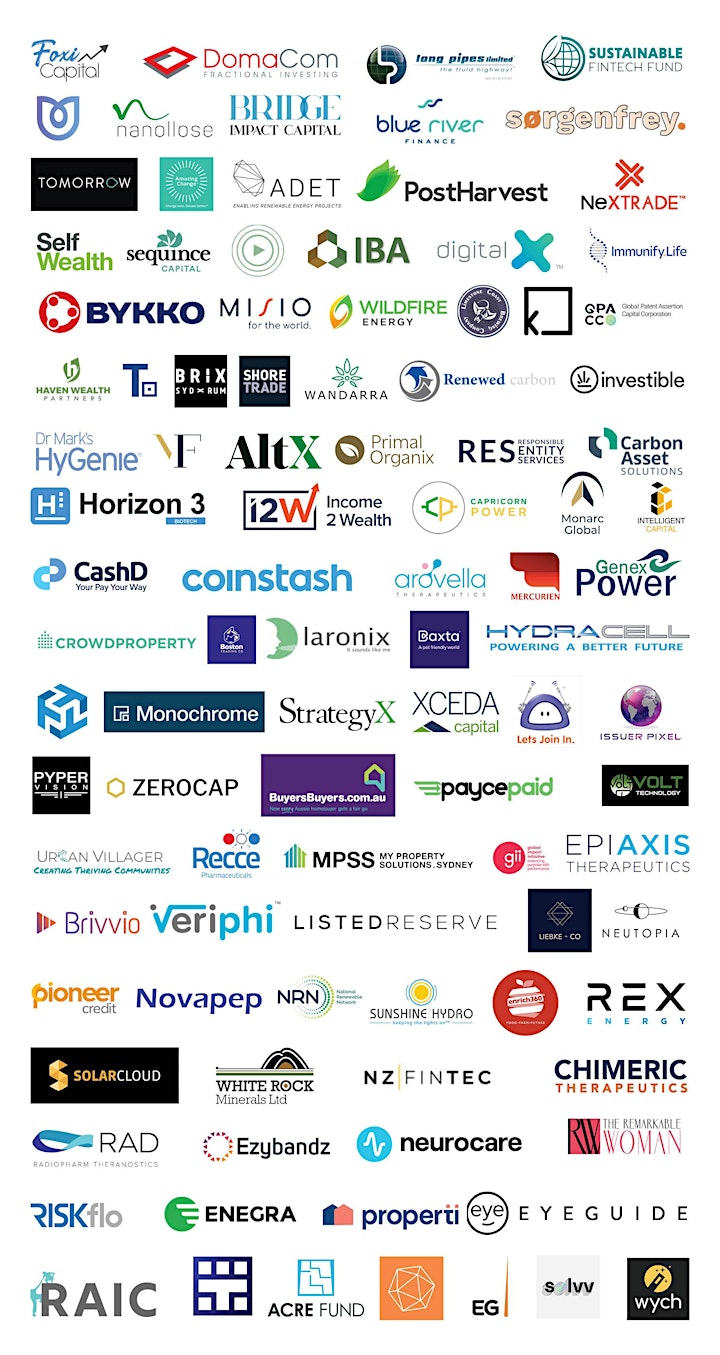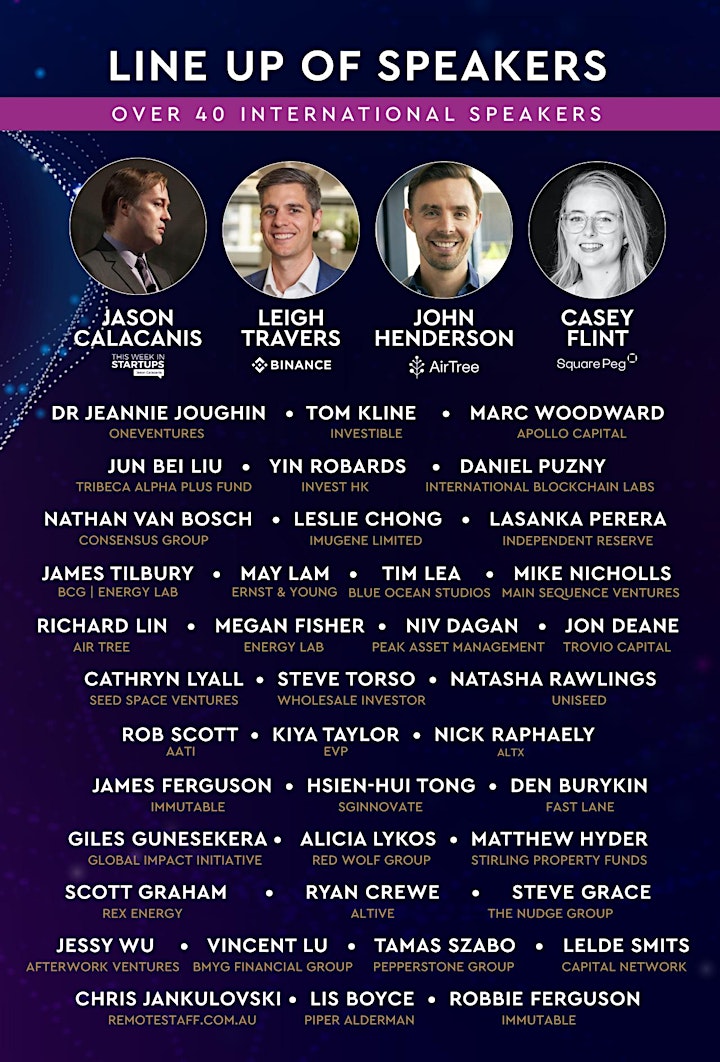 Date and time
Location
The Fullerton Hotel Sydney
1 Martin Place
Sydney, NSW 2000
Australia