Emerge - STEM Careers Expo Networking Evening

Thursday, 17 August 2017 from 5:30 pm to 7:30 pm (AEST)
Event Details
You are invited to attend Emerge - STEM Careers Expo Networking Evening. Emerge is hosted by Cicada Innovations and sponsored by UrbanGrowth NSW Development Corporation.

Following Emerge - STEM Careers Expo, Cicada Innovations invites you to stay and enjoy drinks and networking with other STEM-passionate professionals. At the evening you can expect to connect with the 30+ deep technology companies and industry partners involved in the event. You will also have the opportunity to network with Cicada Innovations' advanced technology entrepreneurs, our industry partners, our University shareholders and the extended STEM-focussed innovation ecosystem.
Also featured during the evening will be Cicada Innovations' CEO Petra Andren and Interim CEO of UrbanGrowth NSW Development Corporation Steve Driscoll.
Special guest speakers of the evening include: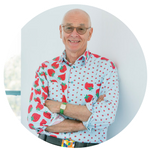 Dr. Karl Kruszelnicki
Dr Karl just loves Science to Pieces. After all, Science is a way to not get fooled. Dr Karl's media career spans more than 30 years, talking about Science in radio, TV, newspapers, and books – 43 to date with more on the way.
 His accolades range from the Ig Nobel Prize from Harvard University for his groundbreaking research into belly button fluff and why it is almost always blue, to being one of Australia's 100 National Living Treasures. 
A lifetime student, Karl has earned degrees in Physics and Maths, Biomedical Engineering, Medicine and Surgery. Since 1995, he has been the Julius Sumner Miller Fellow at Sydney University, where his 'mission' is to spread the good word about science and its benefits.
Dr Karl will join the evening and share his views on future careers in STEM (computing, genetics, engineering, basic science, and the environment) and why we have to become a space going race!!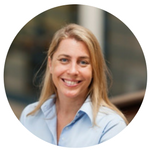 Petra Andren
CEO of Cicada Innovations
Petra Andren is an accomplished and experienced international business executive, with strong stakeholder management, community and team building skills, as well as a passion for innovative technologies and a natural flair for spotting and acting on business opportunities.
Petra is currently the CEO of world leading deep technology business incubator Cicada Innovations. Cicada Innovations has worked with more than 100 advanced technology companies to raise over $150 million in private capital, build teams, access grants, develop new products, grow revenue and – for eight companies – has helped to sell or IPO their businesses.
Petra has worked extensively with high tech growth companies, facilitating the connections between them and the legal, financial and strategic resources that fuel their growth. Petra takes pride in being an expert super connector and strategist for the companies that she serves.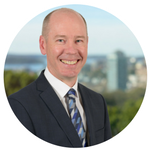 Steve Driscoll 
Interim CEO, UrbanGrowth NSW Development Corporation
Steve joined UrbanGrowth NSW in July 2004 and has held a number of roles until being appointed Head of CBD Projects in September 2016, where he is responsible for overseeing the delivery of several major projects within the urban transformation portfolio.  In June 2017 he was appointed as Interim CEO of UrbanGrowth NSW Development Corporation.
Steve has 25 years experience across the property and government sectors, working for state and local government organisations including Blacktown City Council, the Department of Planning and Environment and UrbanGrowth NSW.  He has also previously worked in sustainability, project planning and town planning roles at a senior management level.
Steve has a Bachelor of Town Planning (Honours 1; University Medal) from the University of NSW. 
About Emerge - STEM Careers Expo:
During the 2017 National Science and Sydney Science Week, Cicada Innovations through sponsorship by Urban Growth Development Corporation, have joined forces with the university and research community, industry partners and our portfolio of advanced-tech startups to celebrate science-based innovation and promote STEM jobs of the future within industries of the future. You are invited to explore the possibilities! STEM is key to Australia's future. 
Emerge will be a creative showcase of STEM careers to inspire, support and grow the knowledge economy in Australia, and to highlight viable alternate career pathways for STEM educated students within tech startups and scaleups.

Who is invited:
This event is open to all STEM job seekers, STEM internship seekers, uni students & graduates, PhDs, entrepreneurs, the NSW business and general community.
When & Where

Cicada Innovations
4 Cornwallis Street
Eveleigh, NSW 2015
Australia

Thursday, 17 August 2017 from 5:30 pm to 7:30 pm (AEST)
Add to my calendar
Organiser




About Cicada Innovations
At Cicada Innovations (formerly known as ATP Innovations), we believe that innovation led by visionary entrepreneurs profoundly impacts peoples lives and shapes future generations. We are Australia's first and largest business incubator bringing long-term tailored business support to advanced technology entrepreneurs.
Founded in 2000 by four Australian Universities – University of Technology Sydney, University of Sydney, University of New South Wales and Australian National University – Cicada Innovations has a client portfolio of more than 70 high growth startups working on novel products in life sciences, hardware and enterprise software technology sectors. Our full-time mentors have over 50 years of combined experience working with early-stage technology businesses, helping them raise over $150 million, sell products across the globe, and for eight, exiting their business via a trade sale or an IPO.





About UrbanGrowth NSW Development Corporation
UrbanGrowth NSW, with funding from the UrbanGrowth NSW Development Corporation, is proud to support Cicada's kickstarter events to promote innovative industries.
UrbanGrowth NSW is the NSW Government's city transformation agency. Our ambition is to drive world class urban renewal that delivers sustainable housing, community facilities and jobs growth and improves the liveability of our urban spaces. We collaborate with our government, private and community stakeholders to facilitate complex projects, from planning to place making, to deliver projects that create a globally competitive Sydney and NSW.
In 2016 we finalised an Urban Transformation Strategy to deliver more homes alongside better public transport, new parks and community facilities on government land near the rail corridor. The Strategy outlines our aspiration to strengthen arts, culture and heritage and to support growth of digital and creative industries in the Redfern, Eveleigh and Waterloo area.
In Redfern - Waterloo we work closely with the UrbanGrowth NSW Development Corporation to drive housing and employment opportunities and to deliver public benefits.
When Australian Technology Park was sold, we put measures in place to secure the Park's future as an innovation hub. Sponsoring the kickstarter events is part of our long term commitment to growing innovation, creative and digital industries in the Redfern area.
Visit www.urbangrowth.nsw.gov.au for more information on how we are creating resilient, diverse and connected places.