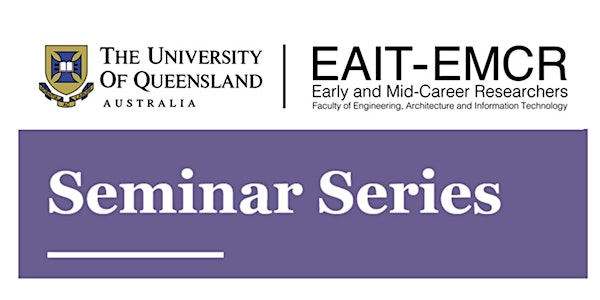 EMCR Panel Discussion Navigating your career pathway in an uncertain future
Location
Room 343, General Purpose South (Building 78)
The University of Queensland
St Lucia, QLD 4072
Australia
Join our panel of academics from across the EAIT Faculty to hear about their diverse experiences of how they navigated their careers.
About this event
Tuesday 5 July 2022, 2.00pm to 4.00pm
General Purpose South (78), Room 343
We are pleased to announce our second event for 2022.
This event is a panel discussion that will explore how people with diverse backgrounds and experiences from our faculty have navigated their careers. It's an opportunity for you to join in a discussion about navigating career paths in our uncertain world.
This event is open to everyone but is particularly aimed at Early and Mid Career Researchers and HDR students.
Face-to-face and online attendance options are both available.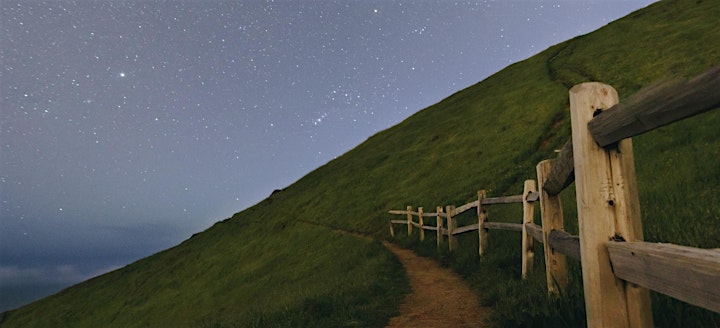 Working out your career future is hard.
The past few years have taught us quite a few things. One thing we have learned is that it's almost impossible to know that the world will be like in even 2 years time.
Knowing what steps to take now is even harder.
Even if I know where I want to be in 5 years time, what should I be doing right now that's going to increase my chances of reaching my career goal?
What can help is hearing about the experience of others.
Hearing from people who have already navigated their path and have learned many things along the way can give us some idea of what we should do (and possibly not do).
This event is available with in-person and on-line options.
An opportunity for networking is available after the session. Catering will be provided.
Panelists
Associate Professor James Vaughan
Associate Professor James Vaughan is the Metallurgy Major Lead and head of the Hydrometallurgy Research Group within the School of Chemical Engineering. He obtained a Bachelor's degree in Metallurgical Engineering at McGill University followed by Master of Applied Science and PhD degrees in Materials Engineering at The University of British Columbia in Canada. Before joining UQ, James gained experience as a research engineer with Placer Dome in gold and BHP in nickel. While at UQ James served as Director of the University of Queensland Rio Tinto Bauxite & Alumina Technology Centre, Chief Investigator for the ARC Research Hub for Australian Copper-Uranium, and lead Chief Investigator for the CRC-P "Value-added cobalt refining technologies powering advanced batteries" with Pure Battery Technologies. James is currently Chief Investigator for the ARC Discovery Project "Inorganic Membrane Percrystallisation in Hydrometallurgy" and "Extracting Queensland's Rare Earth elements Sustainably" supported by the Queensland Department of Natural Resources, Mines and Energy as well as for the Low-Cost Zeolite Pilot Plant Project with Zeotech. He is a member of the TMS, CIM and AusIMM professional societies.
Dr Mingyuan Lu
Dr. Mingyuan Lu is an ARC DECRA fellow and a senior lecturer in the School of Mechanical and Mining Engineering (SoMME) at UQ. She is an independent researcher, with a strong vision for an innovative and independent research portfolio in materials engineering. She has made significant impact in the fields of laser surface engineering, materials processing and nano-/micro-mechanical characterization. Dr. Lu fostered a research environment through excellent supervision and research training, as well as establishing a number of national and international collaborations.
Dr Fred Fialho Leandro Alves Teixeira
Dr Fred Fialho Teixeira has been working in the field of digital architecture for the last 15 years. He has previous academic and research experience, and he was an Awarded Fellow at the Media Arts and Technology department, based in the California Nano Systems Institute. He co-established and developed an international research program on the studies of Perception of Space in Architecture and Culture, focusing on the use of Augmented Reality and its cognitive spatial affects. His architectural practice includes being part of world leading practices such as Zaha Hadid Architects, among individual prizes in international art and architectural competitions, he also holds professional degrees in architecture by both the Portuguese Chamber of Architects (OA) and the Royal Institute of British Architects (RIBA).
Dr Chelsea Dobbins
Dr Chelsea Dobbins is a Senior Lecturer within the School of Information Technology and Electrical Engineering (ITEE) at The University of Queensland. Before relocating to Australia, Dr Dobbins was a full-time continuing Senior Lecturer within the Department of Computer Science at Liverpool John Moores University (LJMU) in the UK (2013-2018). She has a background in Software Engineering and expertise in Digital Signal Processing, Applied Machine Learning and Human-Computer Interaction. Her research focuses on the detection of emotion using smartphones/wearable sensors and personal informatics. This includes areas such as lifelogging, affective computing, pervasive computing, digital health, human computer interaction, machine learning, mobile computing, mobile/wearable sensors, human digital memories, signal processing, and physiological computing. Her research has been supported by the UK's Engineering and Physical Sciences Research Council (EPSRC) for work related to developing a mobile lifelogging platform to detect negative emotions during real-life driving. In 2016 she received an ACM Computing Review Notable Article award for work related to mining multivariate temporal smart mobile data.