"Embrace Changes", Story-sharing Event with Hong Shao, Partner PwC (2 CPD)
Description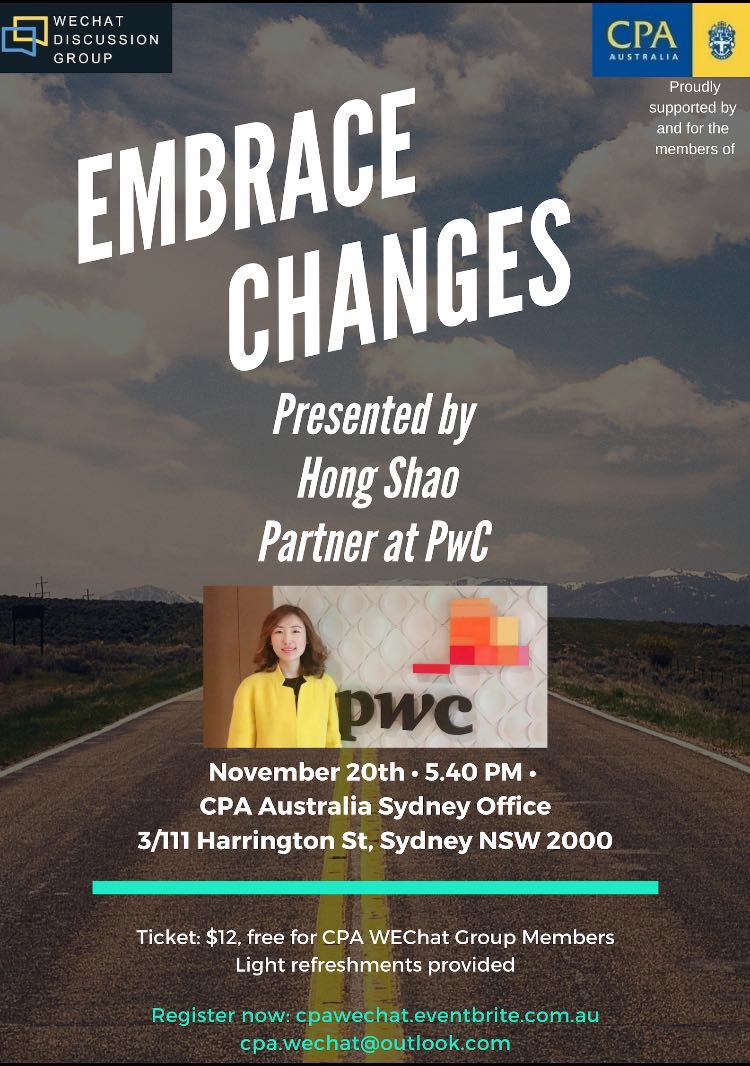 Hong Shao, who is the first native Chinese audit partner in PwC Australia's history with over 17 years of working experience in Australia, the US, and China.
In this particular event, she would like to share with you her stories with topics below but not limited to:
Is the overseas background an "Asset" or "Liability"?
Does any 'invisible ceiling' exist in Australia working environment? (e.g. for people from any particular backgrounds)
How did she adapt herself to the Australian business environment as a person with overseas backgrounds?
What is the motivation for work?
For any questions you would like to be included in this event, please feel free to contact us via cpa.wechat@outlook.com and we will try to have more questions included in this event.
We will also hold the Graduate Ceremony for WEMentor Program.
WEMentor program 1st term successfully concluded on 31 October. Four mentors and six mentees participated this program. On 20th November, we will invite all the participants to share
their experience with audience and issue certificate of participation to them.