Email Marketing: The Backbone of your Business ONLINE Workshop

Wednesday, December 17, 2014 at 9:00 AM (ACDT)
Event Details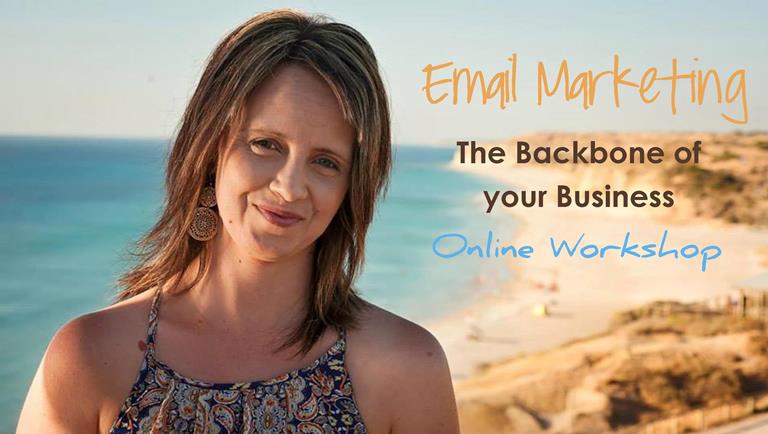 Feel like you're just wasting time with your marketing?  Posting on Facebook and getting nowhere?  Marketing all over the place, confused, disillusioned and frustrated?  Not sure what to do in 2015?   Let us give you the tools to make clear and concise plans about moving your brand forward with much less effort and stress in 2015!

Get ready to start 2015 with a bang, and Join Director of Market Me Marketing, Nic Jones, for an ONLINE Workshop on how to utilise email marketing as a foundation for your business and how it can create a strong backbone of your business success for the future, and help you get the most out of ALL your marketing efforts. 
How is this Workshop Offered?
The workshop is an online workshop allowing you to sign in and listen in your own time.  The workshop is delivered in videos that you can watch as many times as you need to.   Downloadable worksheets and cheatsheets are available aswell.
Once you have purchased your ticket, you will receive log ins to access the workshop within 48 hours.  The workshop goes for approx 2.5 hours but can be watched in segments.   The workshop will remain available online until the 31st January, 2015.    You can either download or keep logging in to view the workshop. 

What's covered? 
What is Email Marketing?  A look at the Stats.

Top 5 reasons we need to be using Email Marketing

How it can form a solid foundation & become the backbone of your business now and fastrak your success for the future.

Building a Database - strategies for best results

The WHAT, WHEN & HOW of Email Marketing

Integrating what you do with Email Marketing as part of your Marketing strategy.  Integration with other platforms

Creating a simple plan for 2015.
BONUS 1 - Yearly Marketing Planner
Ive got a simple one page marketing planner that totally simplifies the year's marketing efforts for you.  It's yours FREE for signing up to this workshop.

BONUS 2  - Optins/FREE Downloads
In a second BONUS video, ill show you how to rapidily build a database with a FREE Download/Product.  This is a strategy you can use over and over and ill show you how easy it is to set up.   Im also giving you my Cheat Sheet for the whole process.  
 About the Presenter
Nic Jones, Creator & Director of Market Me Marketing, has helped over 200 businesses increase brand awareness by setting up business profiles on social media. She has helped manage over 200 business pages. She has a passion for helping market business 'the smart way', and loves sharing her social media experience with other businesses in a way that is eye opening, creative an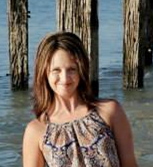 d empowering. You will walk away inspired to get straight to marketing your business in new and fresh ways. She has built Market Me to be a fulltime business from day 1, mostly by using Facebook to promote herself, build value and help others. 
Her sessions are extremely informative, empowering, practical, full of tips and tricks, are eye opening, and she has a way with words that turns marketing into a fun innovative job that you WANT on your 'to-do-list'!
Based in Adelaide, she is a mum of 3 kids under 9 (including twin 5 yr old boys), is an entrepreneur at heart, has a passion for training business owners and speaking at events, and runs & is involved in a number of profitable businesses. 
What people have said about Nic's Training..


Thanks for a great presentation today at Victor Harbor - got a lot out of it; you have lots of knowledge and have a great, enthusiastic presentation style!
Thank you so much for your fantastic info on 'facebook' marketing! I am certainly going to use my facebook page so much more now and hopefully get as many 'likes' as you!! Well done!
Refund Policy: Once booked, refunds will not be issued.   If you are unable to make this event, you can either have a friend or Colleage go in your place, or you can remain in credit for future events or consulting.
Organizer
Market Me Marketing believe that there is a smart way to market a business, a way that makes the most of the business dollar.  We offer a range of services including graphic design, social media, consulting & training.
www.marketmemarketing.com