EmAGN Building Tour: Woollahra Courtyard House - CO-AP (Architects)
EmAGN NSW presents its third building tour for 2021, with the multi-award-winning architecture practice CO-AP (Architects)
About this event
Please join us for an intimate house tour of Woollahra Courtyard House with CO-AP (Architects) along with the clients of the project.
CO-AP (Architects) will discuss the ideas behind the house, guide us through the design process and talk through the story of the project.
The tour will begin promptly at the event time with a talk from CO-AP providing an overview of the house, followed by a tour of the project and a Q&A towards the end.
___
Attendees are to consider and plan their own transport modes to and from the project.
The meeting point will be shared with you once you have registered.
We hope to see you there!
___
Woollahra Courtyard House
A new four bedroom home has been designed for an empty nester couple and three generations of extended family visitors. Built on the site of a 1970s single storey courtyard house, the former dwelling was designed with a gabled roof in keeping with a neighbouring weatherboard cottage which presently no longer exists. Taking cues from its predecessor the new house, designed for disabled access, is planned around a courtyard and responds to its current neighbouring context of two storey dwellings.
A series of skylights and clerestory windows puncture the concrete roof, allowing daylight deep into living spaces and internal rooms. The geometry of these punctures follows the form of the upper storey, of which the parallelogram plan aims at retaining the amenity of the two adjacent properties.
Vertical articulation of windows responds to the rhythm of fenestration along the established residential street and the use of masonry, concrete and metal cladding clearly define the architectural elements of the new building.
Internally, materials are figured, natural and robust. Strong horizontal planes of board-form concrete and terrazzo unify the living spaces. Australian hardwoods are used for joinery and bedroom floors. A variety of figured stones, naturally lit by skylights, are featured in bathrooms throughout the house. A sculptural painted steel staircase travels through all levels of the new home.
Parking for two cars, cellar, laundry and abundant storage are accommodated in the basement level, with access to the rear lane.
Photo credits: Ross Honeysett
___
Please advise of any accessibility requirements when registering so we can do our best to make adjustments prior to the event.
This event is an initiative of EmAGN (NSW). The Emerging Architects and Graduates Network is a national network supported by the Australian Institute of Architects to empower the various graduate and emerging architects groups around the country.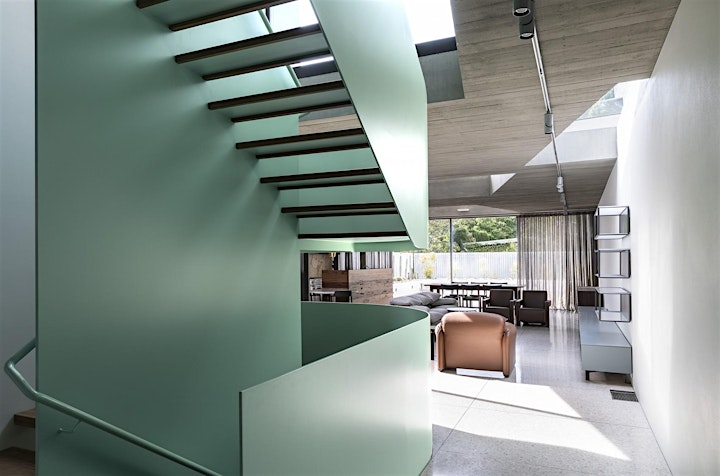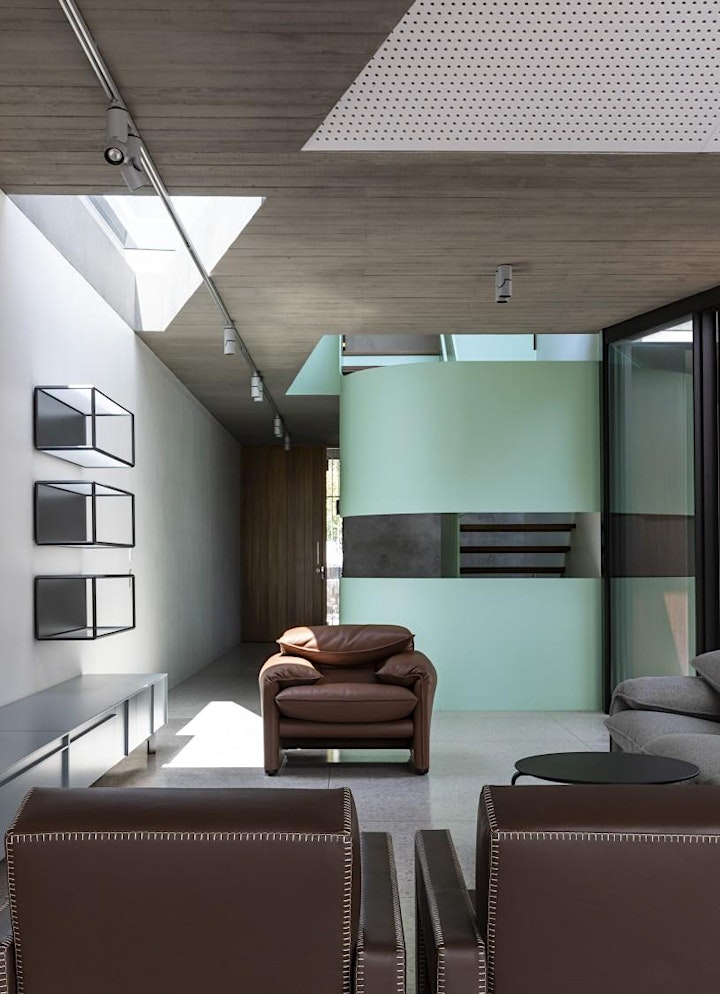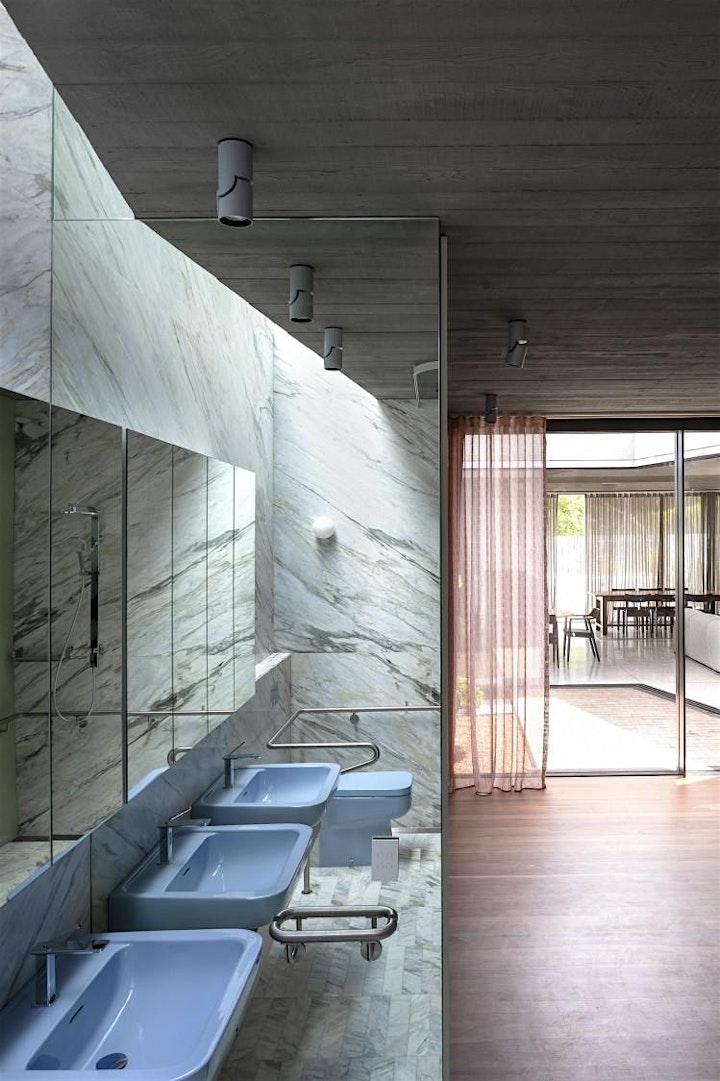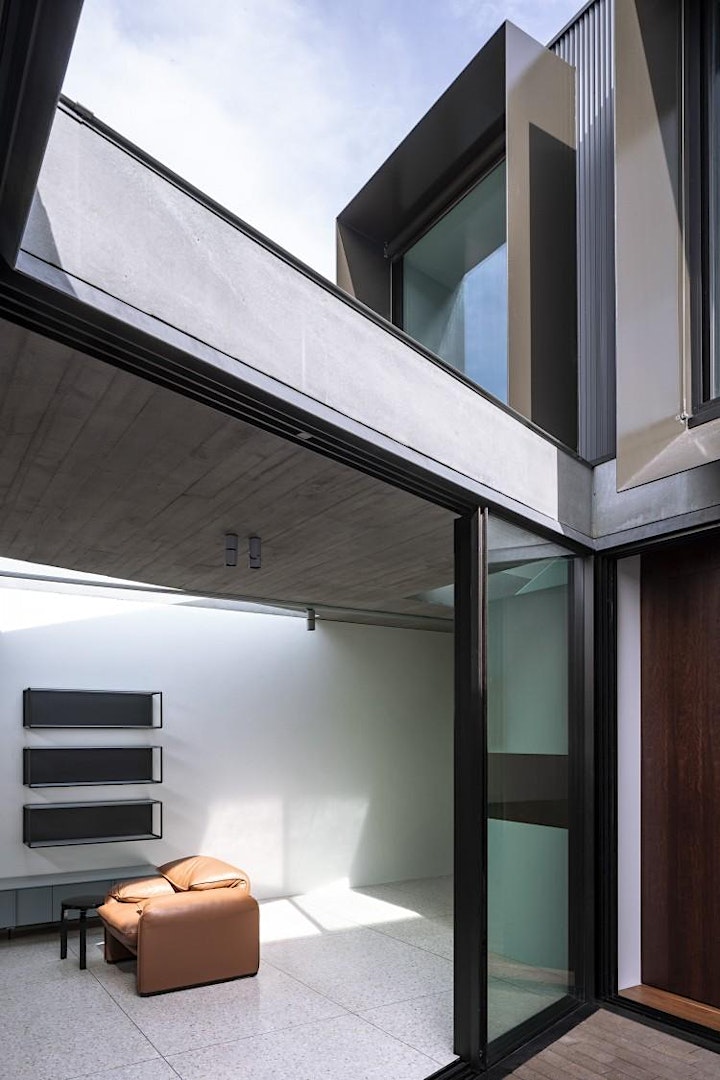 Organiser of EmAGN Building Tour: Woollahra Courtyard House - CO-AP (Architects)