Calling all entrepreneurs who have a desire to or interest in designing, building and mass manufacturing a hardware product
About this event
ELEVATE goes virtual! Hardware innovators, entrepreneurs, startups, designers and manufacturers across Victoria are invited to join this virtual meetup on May 19th at 18:00 (AEST).
Turning an idea into a scalable, commercial product is a challenge that many entrepreneurs, innovators and SMEs face. Developing a new product is always hard, but is especially so for hardware products where manufacturing partnerships and supply chain impact your overall time to market, product cost and quality.
Join us for a conversation with leading Melbourne-based manufacturers who will share their perspectives on:
How to engage early and effectively with manufacturers so that your manufacturing partner is also your design partner.
Manufacture considerations that will inform early-stage product development.
Tips on how to best navigate the design to manufacture journey and avoid common pitfalls
Event schedule
18:00 - 18:05 - Introduction
18:05 - 18:45 - Discussion and Q&A
18:45 - 18:55 - Networking*
18:55 - 19:00 - Wrap up and community news
* During the networking portion of the event, there'll be an opportunity for you to interact with other meetup attendees via video and audio, so come prepared to have a chat.
Guest Speakers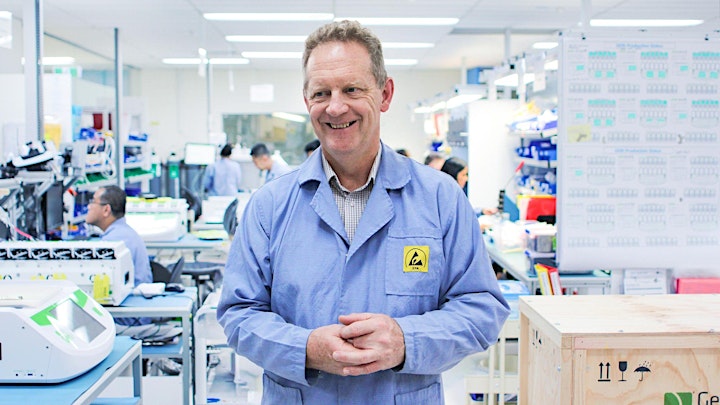 Colin Potter - Planet Innovation
As the General Manager of Planet Innovation Manufacturing, Colin Potter brings almost 40 years' experience to his role. He knows what makes new products successful. A trained mechanical engineer, he initially worked in product design and development, translating clients' ideas into working prototypes. Colin then shifted focus to the art and science of contract manufacturing, taking prototypes into mass production.
Planet Innovation is an innovation and commercialization company that exists to create breakthrough products and commercially successful businesses that transform industries and have a positive impact on the world. Based in Box Hill, Melbourne, it has its own internal manufacturing division for the manufacture of regulated products utilizing lean manufacturing principles.
Mario Turcarelli - Dolphin Products
Mario is the MD of Dolphin Products. He is a professional engineer (mechanical) with an extensive management background which is complemented with diverse global engineering experience. This includes over 41 years in the Auto Industry with multiple manufacturing suppliers with expertise in plastics, metal stamping and component manufacturing.
Dolphin Products are industry leaders in injection moulding and tooling of complex plastics products. Based in Heidelberg West, Melbourne, Dolphin Products supply components and assemblies to a diverse range of local and international industries, including automotive, industrial, mining and medical. As a globally sourced preferred supplier, we export to Europe, North and South America, India, China and countries in the Asian Pacific rim.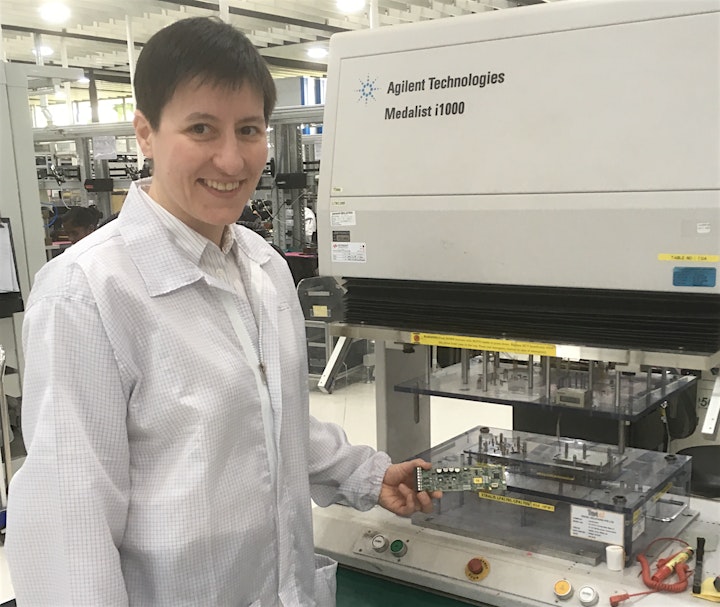 Vela Georgiev - HardworX (moderator)
Vela has a proven track record of successfully launching hardware products into volume manufacturing. With experience in a broad range of industries and technologies, from agtech to smoke detection, Vela has built a career in engineering with a focus on manufacturing, operations and supply chain. In 2016, Vela founded HardworX, to help growth-stage startups and scaling SMEs unlock the power of hardware by demystifying manufacturing and the hardware supply chain.
Who should attend
Our aim is to build community and connection within the Victorian hardware innovation ecosystems. This event is open to all and particularly suitable for startups, hardware innovators, entrepreneurs, designers and manufacturers.
This virtual Meetup will take place via Zoom and attendee numbers will be limited to allow for a more interactive session.
As this is an online event please be remaindered:
Once you join the meetup, you will automatically have your microphone muted and your video off.
If you sign in early, you will go to a virtual 'waiting room' until the event starts.
If you have a question for the speakers, use the chat function at the bottom of the screen.
ABOUT ELEVATE
ELEVATE - Created by Western BACE and HardworX, is a twelve month education series to support Victorian founders who have a desire to design, create, bring to market and mass manufacture a hardware product. The hardware focused series will consist of meetups, masterclasses, bootcamps and 1-1 expert support. ELEVATE will focus on demystifying product design, manufacturing and supply chain.
ELEVATE is delivered as a not-for-profit, community-driven series with content created by hardware innovators for hardware innovators.
For more information regarding ELEVATE and register to be the first in the know visit elevatehardware.com
ELEVATE - Taking Hardware from Concept to Commercialisation is proudly supported by LaunchVIC.
Organizer of ELEVATE Hardware Meetup: Engaging with manufacturers (Virtual meetup)