A Seeker's Guide to Contemporary Witchcraft
About this event
Elements of Witchcraft offers the opportunity for the seeker, the novice or the solitary to meet like-minded people who are interested in gaining practical insight into the world of contemporary witchcraft through sharing ritual and informed discussions.
Some of the topics that we will be discussing:
:: Learn the differences between "witch", "wiccan", "witchcraft" and "Wicca".
:: Discover the differences between the hemispheres and how to ensure that you are working the correct way.
:: The importance of meditation, visualisation and concentration.
:: Who are the Gods of contemporary witchcraft.
:: How to work with the moon.
:: What is needed to create a spell.
:: Writing and performing your own rituals.
:: Aligning yourself with the seasonal festivals and observances.
:: How did contemporary witchcraft come about - the history, its founders, and influencers.
Your circle leader is a published author with nearly 30 years personal experience.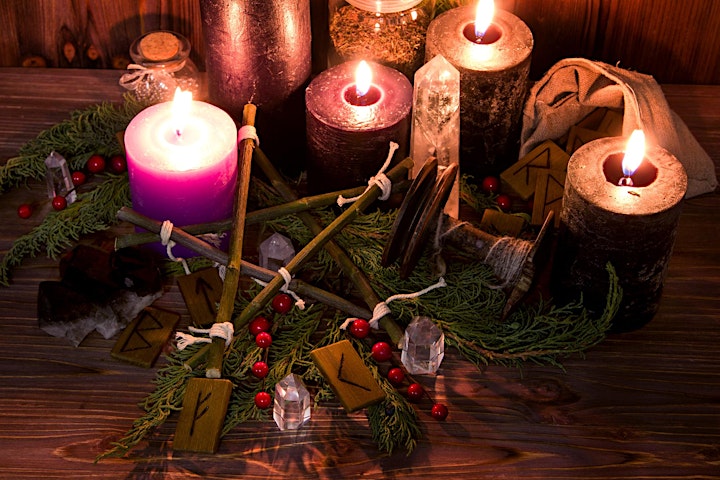 Organiser of Elements of Witchcraft
Frances has been interested in mythology, metaphysics and esoteric mysticism for most of her adult life.  Holding a Bachelor's in Metaphysical Science and trained in various healing modalities, she is also an prolific writer having authored four books on earth-centric spiritualities and mythology, and has contributed essays to over 40 magazines and anthologies.  Frances is an experienced leader of ceremony and sacred ritual, has over 20 years experience reading tarot cards, and uses her interest in metaphysics and mythology to enhance, improve and empower the lives of other people.