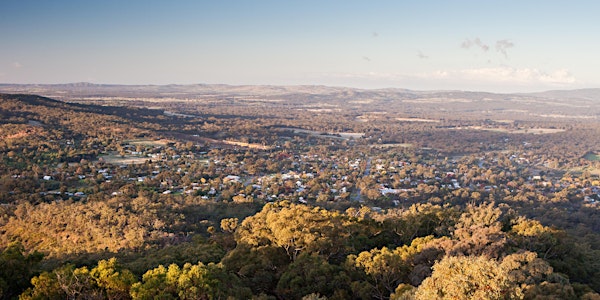 Electricity Transmission Company Land Access Statement of Expectations
The Essential Services Commission released a Statement of Expectations outlining principles for land access in Victoria.
About this event
About this event
On 17 May 2022, the Essential Services Commission issued our final statement of expectations around engagement and conduct to facilitate land access for major transmission projects.
The Electricity Transmission Company Land Assess Statement of Expectations and associated explanatory statement are available on our website.
We thank everyone who participated in our consultation on this matter. We will hold a public forum on Monday, 30 May 2022, 5:30 – 7:00 PM AEST to give an overview of the final statement.
Please join us to hear from:
Dr John Hamill, Chief Executive Officer, Essential Services Commission
Sarah Sheppard, Executive Director Energy, Essential Services Commission
How to join
When you register for this event, you will receive a Zoom link as part of your ticket.
Submit your questions for the webinar
You can submit your questions for our panelists early. Simply submit a response to our survey and we will pass your question on to our panelists.
About the Electricity Transmission Company Land Access Statement of Expectations
We consulted on a draft statement of expectations to learn about the concerns and experiences of stakeholders involved in land access arrangements for major transmission projects. The final statement reflects this feedback and is informed by best practice land access frameworks in operation in other states and industries.
The statement details 22 principles and provides examples to support respectful and effective interactions between transmission companies and landowners navigating land access arrangements. These cover communication and engagement, impacts on land and landowners, and complaints handling and dispute resolution.
The statement provides clarity and confidence for all parties to progress discussions on land access arrangements while we develop an enforceable code of practice in 2023. More information on this will be available in the coming months.