Event Information
Location
Bred Bank Building, 5th Floor
#31, Preah Norodom Boulvard
Phnom Penh
Cambodia
Description
The German Business Group Cambodia (ADW), EnergyLab Asia and the two BMZ funded programmes Global Business Network Programme and Sustainable mobility in medium-sized metropolitan regions are pleased to invite you to a Roundtable Discussion on "Electric Mobility and the Future of Sustainable Transport".

The event will be held on the 19th of June 2019 from 3pm to 5pm at the Bred Bank Building, 5th floor, #31, Preah Norodom Blvd, Phnom Penh. Please RSVP for the event by Friday, 14th June.

As renewable electricity is replacing fossil fuels for mobile applications, electric mobility will become a key component of a sustainable transport system. Electric mobility dissolves classic industry boundaries and therefore can promote new vehicle concepts and business models. Electric mobility also can create jobs and set new demands for training and qualification.

The objective of the round-table discussion is to present German experiences on e-mobility. Dominik Borowski, currently working as development advisor at the German Association of the Automotive Industry (VDA), will inform about the latest German and international developments in electric mobility. Climate, industrial and labour impacts of this new industry will be highlighted as well.

Location: Bred Bank, Level 5, #31 Preah Norodom Blvd, Phnom Penh
Date: 3-5pm, 19th June
This event is held in partnership with German Business Group Cambodia (ADW) and Federal Ministry of Economic Cooperation and Development (BMZ).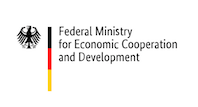 Date and time
Location
Bred Bank Building, 5th Floor
#31, Preah Norodom Boulvard
Phnom Penh
Cambodia