EFFECTIVE PARENTING & Raising Successful Children - Inspire Now

Saturday, 25 July 2015 from 9:00 am to 3:00 pm (AEST)
Event Details
"Raising Children & Effective Parenting" Seminar
MELBOURNE SEMINAR – 25 July 2015
Do you want to raise successful and independent children?

Would you like to be the most effective parent possible?

Would you like to know the most important role for a father?

Would you like to know the most important role of a mother?

Would you like to complement your partner in parenthood?
If you ticked any of the above then you need effective Parenting-Raising Children, Join Leading life Specialist Leo Eliades as he shows you the steps towards being the best possible parent.
Gain enormous value from effective parenting so that you can realise your best results.
Why Does This Matter?
Ø

 

You get to be the best possible parent, someone who is providing the maximum growth for their child. This includes necessary life skills and learnings often missed.
Ø

 

Rather than moving along as life comes, instead drive your families success with precise vision and a new paradigm.
Ø

 

Learn the knowledge from someone who really understands what it takes to be an effective parent- what really works, not what the majority mistakenly believes.
 You cannot afford to miss this if you feel responsible about your parenting. Understand the specific differences of the maternal and paternal roles and increase your collective contribution.
Learn what pulls families apart-avoid the common mistakes.
"It's simple when you know what a child truly needs and why,  says Leo "If you can make slight changes that build a powerful, independent and balanced individual, then why would you not"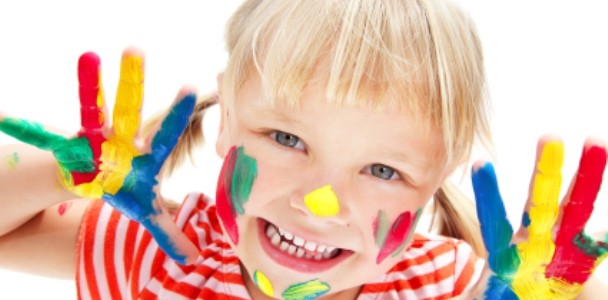 In the half-day training Leo reveals the how you can set yourself up as the exact mum or dad your child needs. Stand out and make a difference. Take action for those you love.
 During the seminar, Leo will be revealing:
 THE THREE STEPS TO EFFECTIVE PARENTING:
1.   Individual Identity and Values – this is critical to your family relationships, appreciate uniqueness in a different way.
2. Family Dynamics – understanding differences and similarities in a refreshing way which drives your family success
3. Parental Self Belief and Mastering Emotions – parenting requires clear thinking and vision, the ability to remain centred in both elation and adversity. Learn why this is absolutely non negotiable.
Plus, Leo will also be sharing:
The 7 Pillars of Effective Parenting:
1. Nurture Your Self Esteem and Emotions
2. Why Challenging Your Child is As Important As Support
3. Being Present
4. Unconditional Love
5. Conditional Love
6. Role Model Behaviour
7. Stability in The Family Dynamic  
And much more …
Leo really walks his talk. 
As parents we have the responsibility not only to be great role models but also to do everything we can so that our children become productive, independent and emotionally balanced.
It is also important they gain an understanding of their contribution to their society and where they fit in. With effective parenting Leo shares a message so that you can be in a poised and present so that you can make this difference for your children.
This is NOT your average parenting training or an opportunity to get out of the house for a break, nor is it one of those general parenting support programs.
It is real and honest knowledge and guidance from someone who understands human behaviour and human influence. Learn the REAL things that matter when raising children. Learn and get started without spending a fortune.
Leo is a scientist by trade. So, he knows...
1) Human Behaviour / Mindset
2) How to change so that we can expand our family dynamic
3) How to really find our purpose as parents and resolve all the conflicting information that often seems to miss the most important things.
We all need to be certain that we are doing everything we possibly can for our children. This is the area that the most mistakes are made! Doing everything we can- this is not what seems to be the obvious!
Every parent or aspiring parent, whoever you are and whatever your circumstances – you have an important reason for effective parenting.
If you would like this and if you would like to raise successful children- then Leo can prove this to you.
 You can get real results in parenthood from having the right knoweldge, no matter where you are now, you can raise this significantly.
This is half a day of Leo's intensive 2 day training FOR JUST $97.00 (early bird price, note $597 value). Note, this is not an introduction. It is full of unique, nothing-like-it content that you can use straight away.
Plus!
Register today and you will also receive a free download of Leo's informative educational CD's at no cost, (Valued at over $77).
SCROLL TO THE TOP AND REGISTER NOW - space is limited Email info@inspirenow.com.au for further information.
 Please note: Enrolment is subject to no refunds or cancellations although, if you wish to reschedule seminar attendance to another date within a 12 month period (subject to availability), notice must be received within 7 working days prior to the event. By attending this event you will also receive a complimentary subscription to Leo's Inspire Now newsletter.
Have questions about EFFECTIVE PARENTING & Raising Successful Children - Inspire Now?
Contact Leo Eliades
When & Where

The Lakeside Business Centre
150 Albert Rd
Level 4
South Melbourne, VIC 3205
Australia

Saturday, 25 July 2015 from 9:00 am to 3:00 pm (AEST)
Add to my calendar
Organiser
Wealth Mindset/Life Leading Expert Leo Eliades believes all individuals have the capacity to increase their results. His proven system teaches people everywhere that you can generate incredible results no matter where you are right now.
As a former scientist he understands human behaviour and reveals secrets on how you can gain more confidence on a relevant topic so you can have more specific knowledge and importantly how to begin and take action on your journey -  have a sustainable path to your incredible new results.
"This information is so valuable and you don't learn this anywhere," says Leo
Leo will show you step by step, how to overcome the challenges that hold you back from your true potential, how you can really increase you results and drive as well be inspired to take real action towards your dreams.
As Leo has a very keen interest in The Power Of The Mind, he understands how everyone can shift their paradigm and results. Yes, this includes money and more...
His genuine and caring approach is authentic and he gives you all the information you need to go on and achieve, be empowered and know that you can. You make powerful decisions based on YOUR thoughts and what YOU believe.