EEON Enabling Diversity and Inclusion Summit... Learn, Think, Do.
Description
EEON Enabling Themes in Diversity and Inclusion Summit
Learn. Think. Do.
About the Summit
This year we are proud to be welcoming our keynote presenters Professor Calum Drummond, Duncan Smith, Fadzhi Whande, Donna Purcell and Karen Milward - see below to learn what they will be speaking about.
The 2018 Diversity and Inclusion Summit aims to bring together people who truly value diversity and inclusion as an essential part of their personal learning (and development) as well as contributing to their organisation's success. Through a unique experiential format, (learn, think and do), the Summit will provide delegates a supportive environment to further develop their strategic thinking and practice.
More detailed information about the program, speaker bios and event information can be found at: http://eeon.org.au/summit-2018

Summit Themes:
Leading for inclusion

Harnessing group power and diversity of thought (including cognitive diversity)

The changing narrative and landscape of diversity & inclusion

Points of difference in current D&I strategies (science, business, storytelling, fads)

Inter-generational relationships between long standing and newly emerging D&I practitioners

Make your D&I strategy work

Impact of global activism on employment
The Summit is brought to you by the Equal Employment Opportunity Network, supporting the Diversity and Inclusion community for over 25 years.
Summit Objectives
Learn to influence, engage and enable (inclusive leadership)

Apply fresh thinking to address systemic issues (solving old problems)

Innovate collectively and effectively (sharing of knowledge)

Reinvigorate your focus and sense of purpose (including self-care)

Walk away with practical ideas and actions
EEON is proud to be presenting five keynote speakers, as well as panel discussions to facilitate an event that encourages you as the participant to learn, think and do.
K

eynote

S

peakers
Professor Calum Drummond (RMIT)
RMIT's Women in STEMM initiative - leading for inclusion
RMIT's journey and aspirations

in its

Women in STEMM

initiative

(

science, technology, engineering, mathematics and medicine)

E

nabl

ing

leaders

and

scientists

to champion Women in STEMM initiatives

Using

your

influence to

engage

and enable future scientists

A

chiev

ing

gender parity

and equality in the sciences
Duncan Smith (ADC Associates)
The changing world of Diversity & Inclusion - video presentation
Latest Global Diversity and Inclusion Benchmarks

Future trends in the practice of diversity & inclusion

Exploring

the underlying assumptions in our own practices
Fadzi Whande - Global Diversity and Inclusion Strategist
Building a culture of inclusion through racial equity transformation
Raising

consciousness and give you key skills to develop your competency to enable systemic change

Promote

a deeper understanding of power, privilege and whiteness and how it impacts on workplaces

Examine

the CCAR protocol developed by Glenn Singleton, Pacific Education Group
Donna Purcell (Commonwealth Bank)
Removing barriers & disabling labels
Providing an exemplar employee exp

erience for people with disability (personalisation and not labelling or boxing people)

The changing narrative of disability (non-deficit language)

Improving the representation of people with disability in senior leadership positions

Leveraging change outside of HR

The balance between outward facing and inward facing work (

eg

. Customer service & community engagement)
Karen Milward (Karen Milward Consulting)
Achieving Authentic Workplace Inclusion for Aboriginal people
Disrupting HR policies and practices (going outside the norm)
Cultural Safety and why it's so important
Valuing and applying Aboriginal knowledge to male workplaces more authentic
More detailed information about the program and event information can be found at: http://eeon.org.au/summit-2018
Please advise us if you have any accessibility or dietary requirements.
This event will be interpreted in AUSLAN: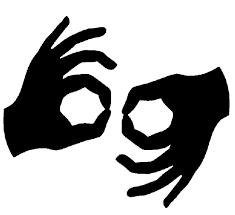 With thanks to our sponsors:
GOLD SPONSOR: