Description
EduGrowth Accelerator Demo Night
EduGrowth invites you to join us as we celebrate the completion of our inaugural full time Accelerator program. After six months of hard work, growth and success, we are proud to showcase the achievements of Australia's first edtech accelerator teams. Our startup founders have developed products to improve the learning experience for children, teens and adults.

We will be showcasing the 5 companies that have undergone transformation through the EduGrowth accelerator program. You will hear about how their products serve the market and you'll have the opportunity to be part of their future. We will also take the opportunity to thank all those who have supported them through the journey.
EduGrowth Accelerator Startups:
BEcoME teaches kids from primary school, the skills to explore, design and navigate their careers in an increasingly dynamic world.
Craftsposure educates a community of creatives to turn their hobby into a business with online courses.
Life is Yellow brings hyper-engaging, mobile gaming into the classroom, designed to rapidly increase a child's proficiency in numeracy.
Revision Village is an online exam revision platform for International Baccalaureate students studying mathematics.

Upstart Academy is making practical experience accessible to all Uni students with an online marketplace of pre-packaged projects in digital marketing.
With thanks to our founding members: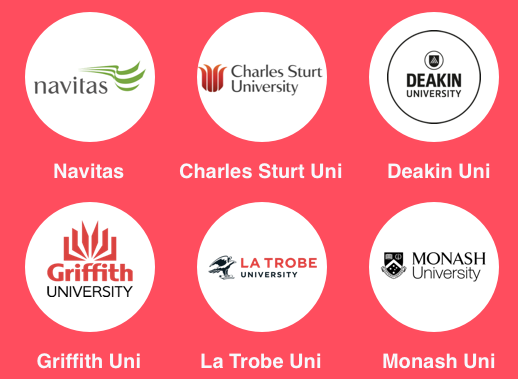 What is EduGrowth
EduGrowth is bringing the expertise of our world class education system together with the innovation capabilities of our growing startup community, to boldly reimagine the learning experience. We are a national not-for-profit peak body established to accelerate the growth of tech startups developing products and services for the education sector.