Educator's Symposium & Resource Emporium 2017 - Sydney

Saturday, 25 February 2017 from 8:30 am to 5:00 pm (AEDT)
Event Details
ESRE 2017
The Programme
Rebels with a cause: Curriculum decision making that matters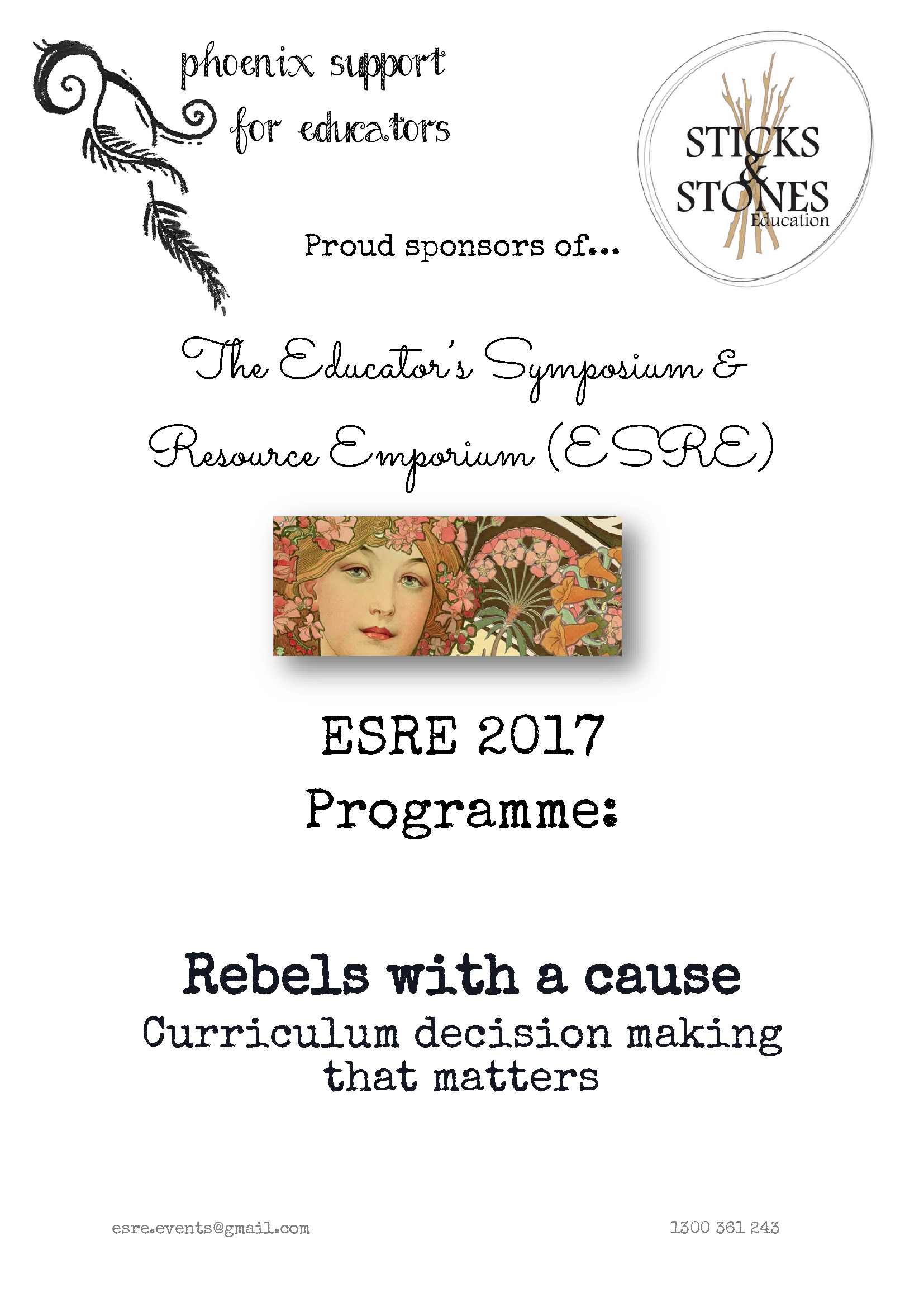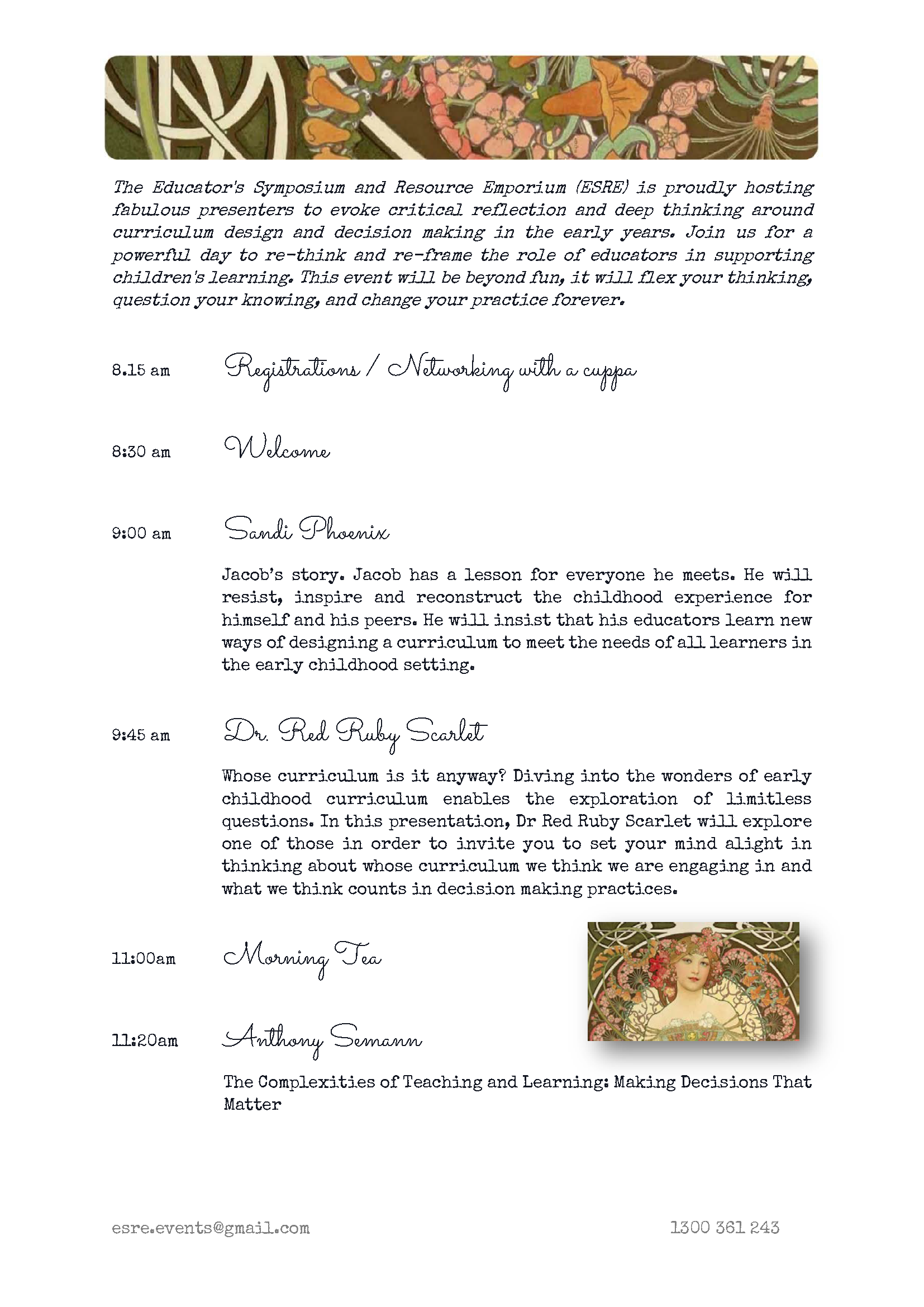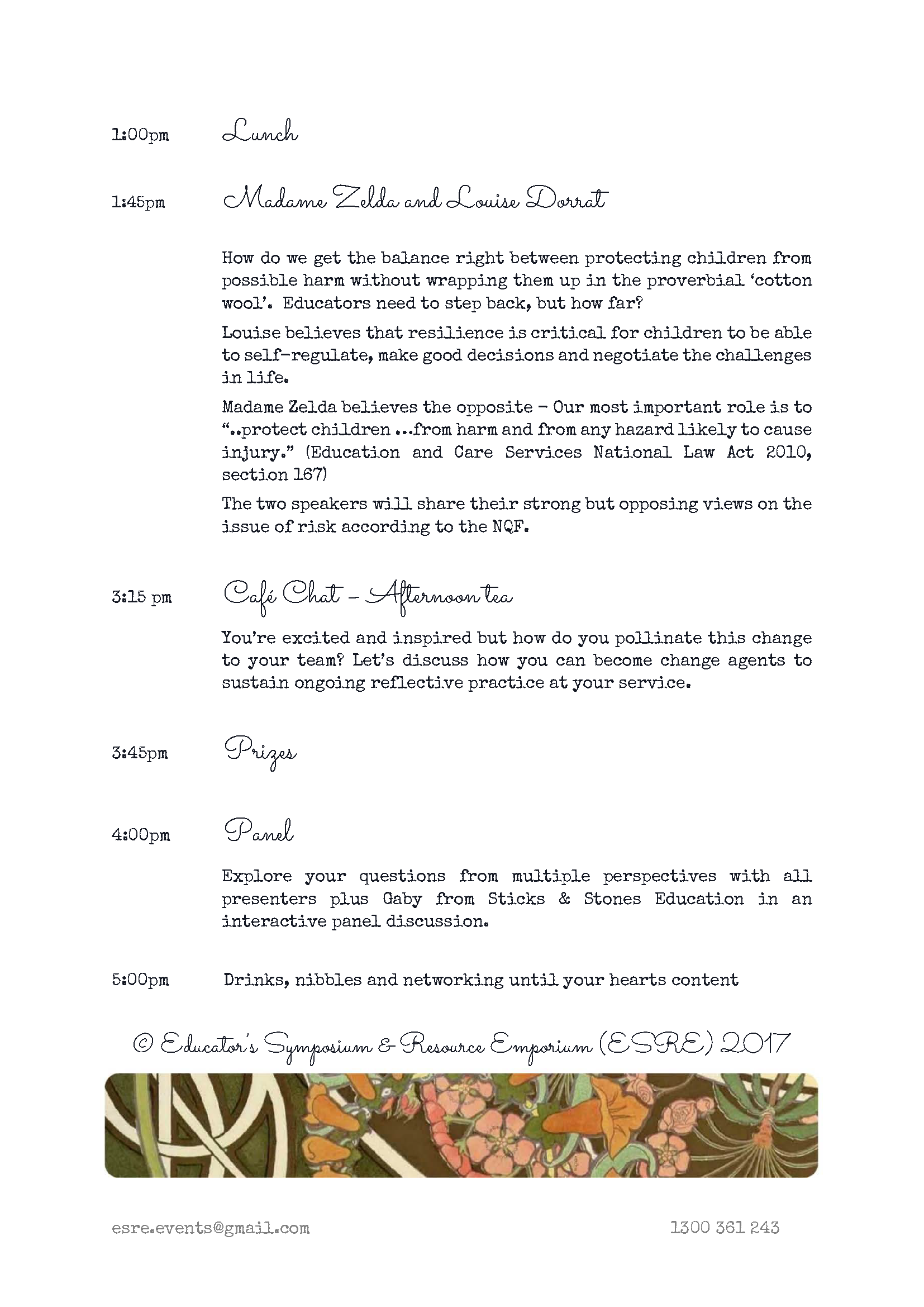 The Speakers

Dr. Red Ruby Scarlet
Dr Red Ruby Scarlet is the Creative Director of MultiVerse. Red began her life in the early childhood community as an untrained assistant. Sine then she has achieved an Associate Diploma in Social Science (Child Studies) from Moss Vale TAFE, a Bachelor of Education Early Childhood (Honours) from the University of Western Sydney and graduated with her PhD from the University of Melbourne. She was also a key contributor and author of the EYLF and a consultant to the NQS.
 Red has been engaged in performing arts for her entire life and has qualifications in drama, performing arts ballet and Irish dancing from Trinity College, EDTA and AMEB. She has worked with children in centre based educational settings for 25 years and was a Postdoctoral Research Fellow at the University of Canberra. Red is an independent consultant in education, arts education and social justice and plays a leadership role in the Social Justice in Early Childhood group in Sydney Australia. Red has published internationally from practice and research and is the co-editor of Talkin' Up and Speaking' Out: Aboriginal and Multicultural Voices In Early Child (2010). Red is the editor of The Anti Bias Approach in Early Childhood 3rd Edition (Ed)(2016). Her forthcoming publications include - Becoming With Art: Belonging in Early Childhood (2017).
Louise Dorrat
Louise has extensive experience in managing early year's services from Inclusion Support to Family Day Care and has taught the Bachelor of Education at a number of Universities including the Institute of Koorie Education (IKE) at Deakin. She is contracted by organisations such as Federal and State Governments, Children's Ground, ELAA, Child Australia and Gowrie to deliver training across Australia. Louise's background in theatre provides sessions that are at once engaging and entertaining.  (MEd, BTeach, Dip SSc). www.louisedorrat.com.au
Anthony Semann
Anthony Semann is one of the Directors and founders at Semann & Slattery. For the past 15 years he has worked as a researcher, consultant and manager with a broad range of government, non-government and private organisations. His skills and expertise has seen him work with organisations across Australia and overseas including Columbia University (New York) as well as in France and New Zealand. Anthony holds expert knowledge in both qualitative and quantitative research methodologies. He is a much sought after facilitator and has delivered over 90 opening addresses at conferences, 150 conference papers and 15,000 professional development programs.  Anthony has an exceptional capacity to challenge organisations and people to reflect on how their approaches to communication, leadership, diversity, values, relationships and workplace culture affect their services, businesses and ultimately the community.  Anthony is currently completing a PhD at Macquarie University.  His PhD is a study of the nexus between leadership and courage.
Sandi Phoenix 
Sandi is the founding company director and Principal Facilitator at Phoenix Support for Educators. Sandi takes a positive approach to guiding expected behavioural choices within inclusive learning environments, following vast experience working with children with disabilities and children who display complex behaviours. Sandi is highly regarded nationwide as a speaker, coach, mentor and Professional Development facilitator for the education and care sector.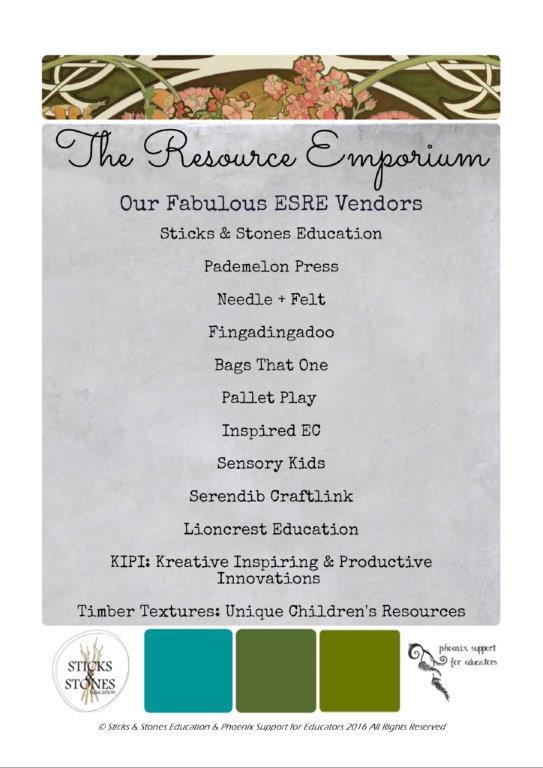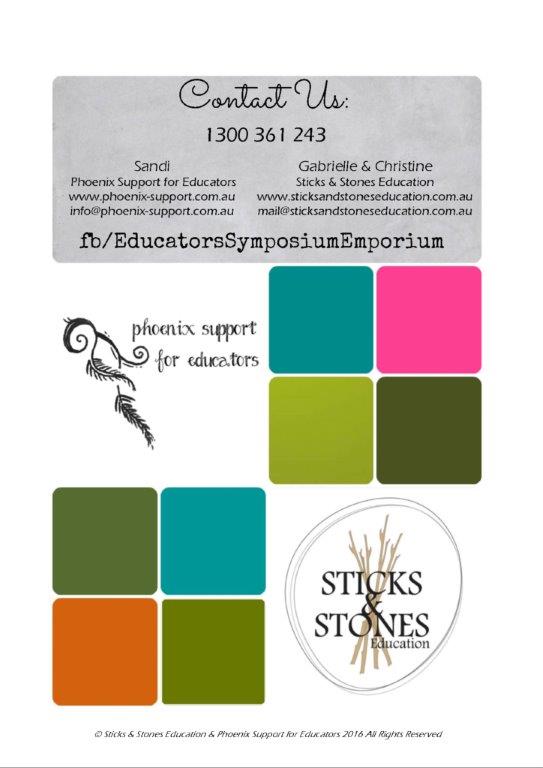 When & Where

Atura Hotel Blacktown
32 Cricketers Arms Road
Prospect, Blacktown, Sydney, NSW 2148
Australia

Saturday, 25 February 2017 from 8:30 am to 5:00 pm (AEDT)
Add to my calendar
Organiser
Sticks & Stones Education joined forces with Phoenix Support for Educators in creating a unique event:
Educator's Symposium and Resource Emporium.
Anyone can have a conference or a market, we've decided we want a Symposium and Emporium.