Educator's Symposium and Resource Emporium (ESRE) Sydney 2018
Description
ESRE 2018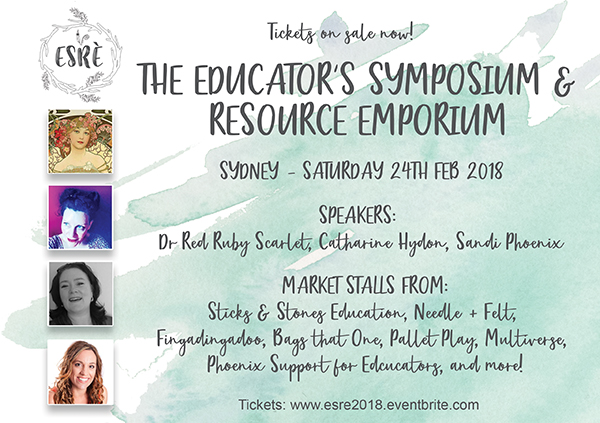 Speakers
Dr. Red Ruby Scarlet
Dr Red Ruby Scarlet is the Creative Director of MultiVerse. Red began her life in the early childhood community as an untrained assistant. Since then she has achieved an Associate Diploma in Social Science (Child Studies) from Moss Vale TAFE, a Bachelor of Education Early Childhood (Honours) from the University of Western Sydney and graduated with her PhD from the University of Melbourne. She was also a key contributor and author of the EYLF and a consultant to the NQS.
Red has been engaged in performing arts for her entire life and has qualifications in drama, performing arts ballet and Irish dancing from Trinity College, EDTA and AMEB. She has worked with children in centre based educational settings for 25 years and was a Postdoctoral Research Fellow at the University of Canberra. Red is an independent consultant in education, arts education and social justice and plays a leadership role in the Social Justice in Early Childhood group in Sydney Australia. Red has published internationally from practice and research and is the co-editor of Talkin' Up and Speaking' Out: Aboriginal and Multicultural Voices in Early Child (2010). Red is the editor of The Anti Bias Approach in Early Childhood 3rd Edition (Ed) (2016). Her forthcoming publications include - Becoming with Art: Belonging in Early Childhood (2017).
Catharine Hydon
Catharine Hydon is an experienced early childhood professional with extensive experience in a broad range of early childhood settings. She draws on her work with educators, children and families and her master's studies to inspire those wishing to explore excellence in early childhood service provision.
Most recently Catharine worked for the Brotherhood of St Laurence and Gowrie Victoria managing early years projects focused on leading change and practice innovation. Catharine is best known as a strong advocate for professionalism, ethical practice and as a facilitator of pedagogical leadership.
Catharine is available to assist organisation, individuals and communities to explore excellence in early childhood education and care. As a key note speaker, a facilitator of workshop and professional learning or as a coach and mentor Catharine will motivate and inspire.
Sandi Phoenix
Sandi is the founding company director and Principal Facilitator at Phoenix Support for Educators. Sandi takes a positive approach to guiding expected behavioural choices within inclusive learning environments, following vast experience working with children with disabilities and children who display complex behaviours. Sandi is highly regarded nationwide as a speaker, coach, mentor and Professional Development Facilitator for the education and care sector.
Contact Us
Sandi - Phoenix Support for Educators
Website: www.phoenix-support.com.au
Email: info@phoenix-support.com.au
Gabrielle - Sticks & Stones Education
Website: www.sticksandstoneseducation.com.au
Email: mail@sticksandstoneseducation.com.au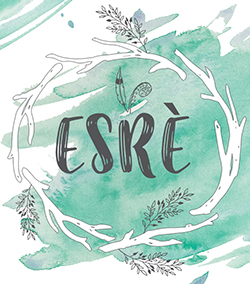 Date and Time
Location
Atura Hotel Blacktown 32 Cricketers Arms Road, Prospect, Blacktown, Sydney, Australia 2148
Refund Policy