Description
Digital work practices: where are the jobs, what are they, and how prepared are graduates? is a national ATN Innovation Project.

The project is focused on preparing graduates for digital work and how to embed this in the curriculum. It has involved rapid prototyping of a learning model for Creative Arts, Communications, Business & Management, and Engineering, and potentially other disciplines.

Industry participants echo the digital work practices and capabilities needed, such as: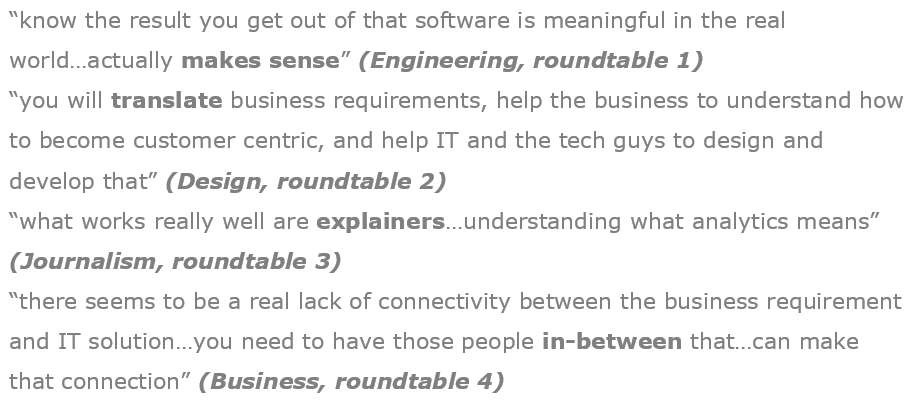 You are warmly invited to join us for an interactive, hands-on workshop. The aim is to build collaboratively on the rapid prototype model developed by the project team. We look forward to exploring your practice ideas on how the model could be translated usefully and meaningfully for your context. Suggestions for improvement of the model will be welcomed.

---

You can register for the Educator Workshop and afternoon tea using the 'Register' link above. Please note that this workshop may be recorded for educational purposes. If you have any questions please contact fiona.peterson@rmit.edu.au.


Prior to the event, a copy of the consent form can be viewed here.


---
Project Leader: A/Professor Fiona Peterson, School of Media & Communication, RMIT University.

Project Partners: RMIT University, Queensland University of Technology, University of Technology Sydney. Ethics Approval: CHEAN A 20765-03/17 (RMIT), 1700000520 (QUT), ETH17-1399 (UTS).