Description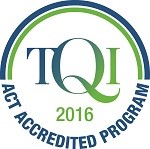 EDUCATING GIFTED AND TALENTED STUDENTS.
This introductory program will build on your current understanding of gifted and talented education. It will address identification of gifted students and also a range of strategies to consider when designing a program for these students.
We will consider the 2014 ACT G & T policy requirements and how to address these
COST: $60 person
EARLY BIRD DISCOUNTS $45 for bookings prior to 18th September 2016
Date: Tuesday 18th October Time: 4pm - 6pm ( 2 TQI hours)

Online Booking Essential Numbers limited-

PRESENTER: Helen Dudeney (M.Ed, Dip. Counc, COGE,) of The AUSTRALIAN GIFTED SUPPORT CENTRE is a consultant and teacher with expertise in working with gifted children and a special interest in the identification and needs of gifted underachievers including gifted visual spatial learners who are experiencing learning, social or behaviour problems. She has 11 years experience as a lecturer in undergraduate and post graduate courses about gifted education at ACU and Murdoch University. In addition to her 20 years experience in designing and presenting professional learning for classroom teachers from preschool to senior high school she is a regular presenter at State, National and International conferences.
REFUNDS: Please choose your event carefully as a full refund is not available. Cancellations made up to 7 days before the event receive a 50% refund, after that a refund is not available.