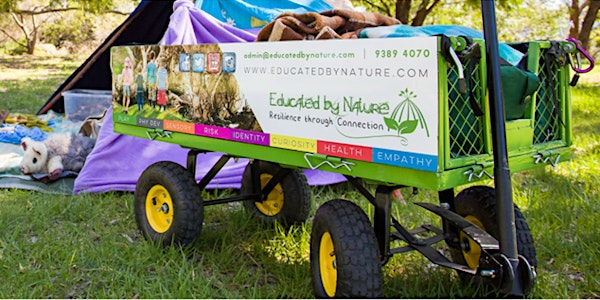 Educated by Nature Tinkering Zone School Holiday Event at Beechboro
Event Information
Location
Meerilinga Beechboro
106 Amazon Drive
Beechboro, WA 6063
Australia
Keen to try something a little different? Head over to Meerilinga Beechboro in the April School Holidays and gain some new skills!
About this event
Tools provide a sense of empowerment, provide children with a chance to take risks and experiment with transforming materials. In this incursion children can use hammers, hand drills, saws and whittling tools to carve, cut, drill, saw and tinker. Developing physical skills and confidence the Tinkering Zone provides a place to make and create. Suitable for ages 3-6 years.
EVENT DETAILS:
Where: Meerilinga Children and Family Centre Beechboro. 106 Amazon Dr, Beechboro WA 6063.
When: Wednesday 20th April 2022 9:00am - 10:30am
Cost: This is a FREE event!
*Places are limited and bookings are essential. Register Now!
FURTHER INFORMATION:
Please contact Sarah Marron, Place Administrator at Meerilinga Beechboro for more information on this event.
P: (08) 9377 4749 E: beechboro@meerilinga.org.au
We look forward to seeing you there! 💫
Date and time
Location
Meerilinga Beechboro
106 Amazon Drive
Beechboro, WA 6063
Australia