ECW Educators Anonymous - Cobram, Vic - Networking and Support for Educator...
Description


Educators Anonymous - Networking and Support for Educators
Disclaimer:
This is not a support group for Educators with a Pinterest addiction.
Educators Anonymous is space for educators to learn from each other and to grow together in knowledge, skills and confidence. Educators Anonymous is a space for educators to learn from each other and to grow, together in knowledge, skills and confidence.
It is a networking and support group for educators to be able to share their practices, their challenges and their successes in a supportive environment free from judgement. A space to find common ground and to connect with peers. A place for connection and reflection where Educators can share their stories, build professional relationships, seek and share information and support from peers and be a mentor or support to your peers.
The use of the term anonymous in this space relates to an individual's right to Anonymity, to be able to speak openly and honestly about their success, challenges and practices free from judgement in the knowledge that what is shared in this space is shared under a veil of privacy and confidentiality for the purpose of professional growth..
We hope you can join us.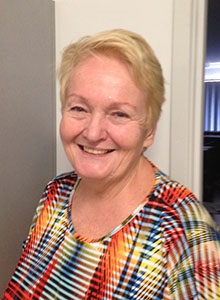 Your host at this event is Anne Peters
Dip. Teach.; B.Ed. Early Childhood; Grad. Dip. Special Ed; Cert IV TAE.
ECW Collective Member
My commitment to quality early childhood education began in the 1970s when my daughter and son were born. Prior to that I was a primary school teacher, something I have returned to as a casual teacher from time to time since then.
This interest in Early Childhood lead me into a wide range of occupations concerned with this area. These include Early Childhood Teacher (both sessional preschool and Long Day Care); Director (LDC); and teacher of tertiary students studying early childhood education. I started working for TAFE in 1981 and ended my career last year (2017) as a Trainer Assessor for two Registered Training Organisations in my local area.
My other interest is in working with people with disabilities. This lead to positions as an Early Intervention teacher, Manager at Ronald McDonald House and working with a Respite organisation for people with disabilities.
I worked from 1973 to 2017 – in the latter years in part time positions. Over these forty five years I have observed and participated in the many changes and developments that have occurred in early childhood education and care. Some of these have recycled over the years! Others have been adopted as current best practice. And more than a few have been found to not meet the quality criteria.
My primary commitment in both my personal and professional life is to social justice. This has been the cornerstone of my professional as well as my personal life. The principles of social justice and my commitment to the highest quality in early childhood education have informed my practices over the years.
For me, this has meant being open to new ideas; to study new trends, new theories and new ideas. It has meant being open to accepting criticism; to sometimes changing my position after careful reflection; and to continually strive for quality early childhood education through best practice.
Now, as I enter my retirement, I look forward to continuing my association with quality early childhood education through my involvement with ECW!