ECU CoderDojo
Sat, 27/08/2016, 9:00 AM – Sat, 29/10/2016, 11:30 AM AWST
Description
CoderDojo is an open source, volunteer-led, global movement of free coding clubs for 7-17 year-old kids. While each dojo shares the ethos of CoderDojo there is no typical dojo and the activities vary from club to club. However they all teach young people about coding, and how to develop software, as well as themselves, and explore technology by working with others and presenting their work.
All dojos are inherently different and are influenced by the coordinators and volunteers who facilitate them. There is a focus on community, peer learning, youth mentoring and self-led learning with an emphasis on openness, helping others and showing how coding is a force for change in the world.
CoderDojo is about learning together, supporting each other and sharing your knowledge. Our mentors are here to help and challenge you. Come and have fun.
Please make sure you review all the information included on the ECU CoderDojo Eventbrite page prior to registering.

Semester long:
When:           Every Saturday from Saturday 27 August to Saturday 29 October 2016
Time:            9am - 11:30am
Location:      Edith Cowan University, Building 18, Level 2, Room 18.204, 270 Joondalup Drive, Joondalup WA 6027
Please be sure to arrive at least 15 minutes early for registration and set-up.
It is recommended that ninjas attend for the whole semester in order to benefit from the experience.
Map: https://www.google.com.au/maps/@-31.7532788,115.7745833,16.35z?hl=en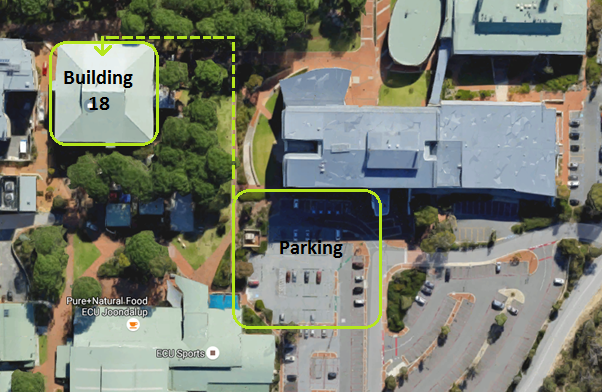 When registering please fill out the child's details then complete the emergency contact with parent/guardian information.
Rules for parent supervision
If your child is:
7 to 11 years old
The Parent/Guardian must remain with the child for the duration of each session. ECU CoderDojo will not take responsibility for the child.
12 to 13 years old
The Parent/Guardian may leave the child at the session but must drop off and pick up the child. Additionally the parent must introduce themselves to the CoderDojo staff on the first session.
14 to 17 years old
The Parent/Guardian must consent to the child arriving and departing unaccompanied.  If consent is not provided, the Parent/Guardian must drop off and pick up the child. Additionally the parent must introduce themselves to the CoderDojo staff on the first session.
Note: We rely on the contact information provided in your Eventbrite registration as your emergency contact information. Also, permission must be provided by you for your child to arrive and leave unaccompanied.
Additional information:
Please email coderdojo@ecu.edu.au at least 21 hours before the session if you know your ninja is going to miss a session. Make sure to include your details and the ninja's details.
If you have more than one child attending, please complete a registration per child.