Description
What is Ecstatic Kirtan? Imagine chanting and singing easy yet powerful ancient sanskrit mantras while you move your body in divine ecstatic flow as traditional vedic instrument players soothe you through valleys of reverend tones and send you to mountain peaks of fervent hi-vibe bliss... it's Bhakti Yoga (highest expression of devotional love of the divine) and...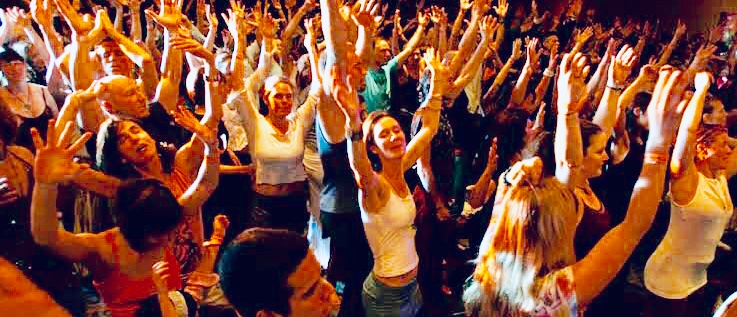 THAT'S ECSTATIC KIRTAN - BHAKTI YOGA!
Each ECSTATIC KIRTAN - BHAKTI YOGA completes with a truly DELICIOUS post-Kirtan vegetarian feast made with love and care. To add to the beauty of the community that comes from these hi-vibe nights, you get to join your fellow Kirtaneers in chanting and clapping a special special purification mantra over the food that is said to convert it to 'Prasāda' - a spiritualised, hi-vibe food which is consumed by worshippers after auspicious activities.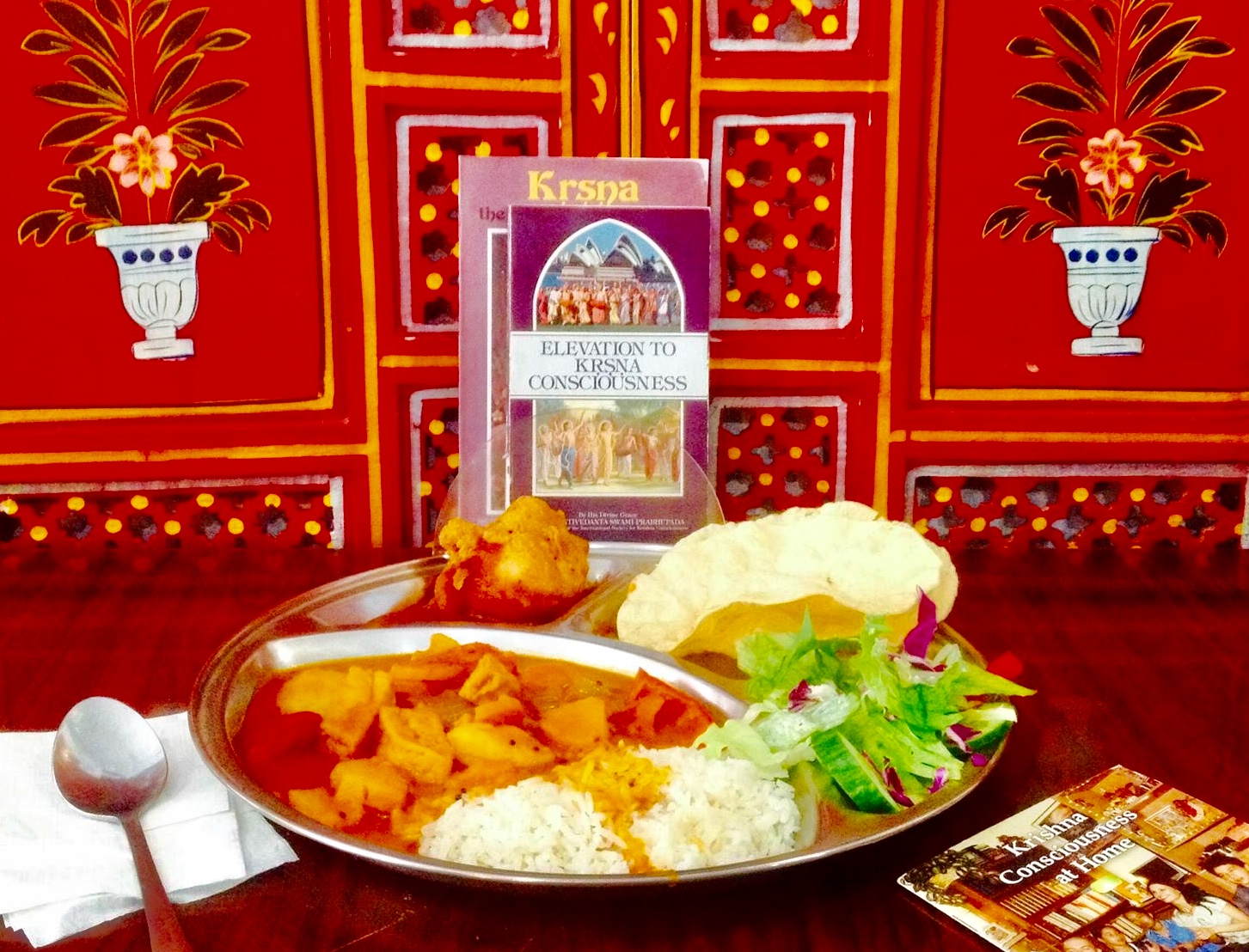 + All easy to sing mantras projected onto the big screen.
+ Post-Kirtan vegan feast of prasad (spiritualised food cooked up by and chanted over by Hare Krishna Brahmacari / monks)
+ Colourful moving lighting
+ Glowing spiritual backdrops
+ Lovely essential oil smoke machine FX
+ Bring an instrument if you want to jam!
+ Kids under 16 FREE! (only 10 places)
When: 6:30 - 9pm Saturday November 1, 2018.
Where: Yab Yum Yoga, 484 Albany Hwy. Victoria Park WA 6100.
Kirtan Leader: Sakha Krishna with Claire Popham from Kirtan Yoga International and guests from the International Society for Krishna Consciousness.
Hosted by 'Bhakta' BenJi Weirheim.
**You don't need to be an opera singer or a ball room dancer - just surrender to happiness, be YOU and RISE WITH ME!