About this event
How is the COVID-19 economic crisis reshaping the world economy? What are the opportunities and challenges emerging from the pandemic, and how is the international community reacting to this momentous and evolving event?
Joint the ATBC Annual General Meeting (AGM) webinar with the Taiwan and Australia Government Representatives Mr Elliott Charng, Mr Gary Cowan and Mr Ric Deverell, Macquarie Group' Chief Economist and Head of Macro Strategy to provide an economic outlook.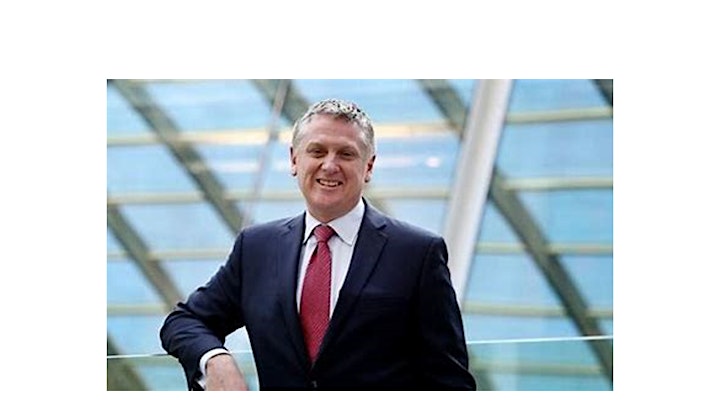 Key Speaker:
Mr Ric Deverell, Macquarie's Chief Economist and Head of Macro Strategy has more than 25 years of experience analysing the global economy and financial markets. He joined Macquarie in August 2017 from Credit Suisse in New York, where he was Managing Director and Global Head of Fixed Income and Economic Research. During the 2000s, Ric worked at the Reserve Bank of Australia, where he held several senior positions, including Deputy Head of the Economic Analysis department and Chief Manager of International Markets and Relations.
He ran the Reserve Bank of Australia's business liaison program during the Great Recession and was Governor Stevens' G-20 Sherpa during Australia's host year in 2006. Ric spent the 1990s working in government, first with the Department of Prime Minister and Cabinet and then with the Australian Treasury. He headed the Treasury's Asia section during the Asian Financial Crisis. With a broad range of expertise and relationships across global economics, commodities, fixed income, foreign exchange, emerging markets, equity and credit markets, Ric provides an important perspective to analysing the challenges global economies currently face.
Cost: Complimentary. Registration is essential (Registration will be closed on Friday 31st July).
Format: Webinar via WebEx and will take place under the Chatham House Rule. A link will be emailed to you prior to the event.
Please note that all our events are under the Chatham House Rule. However, we're also keen to hear the views of our webinar participants, so we'll be incorporating an interactive Q&A following the panel discussion.
Further information: chingmei@atbc.asn.au
Organiser of Economic Outlook