Join us for a night to learn about both the basics and applications of branding. Gain a valuable asset for a growing ecommerce company!
About this event
Max 50 seats, remaining seats are very limited.
Get your tickets now.
Once 50 are sold we will not be selling anymore for quality and catering reasons.
Don't miss your chance to get next-level advice and insight from Perth's top-level branding experts. We hope to see you there, ecommerce comrade!
Ecommerce Brand Revolution 🚩
Hosted by KeepSpace, the Ecommerce Experience returns for its latest instalment, "Ecommerce Brand Revolution"!
Come and join us for a night all about ecommerce business branding. From the fundamentals to the applications, you will be equipped with the full set to build your ecommerce brand!
After the event, you will be able to make a structured branding strategy that will surely get your business noticed as a unique brand in the marketplace and raise your performance.
Our Guest Speakers and Panellists 🚩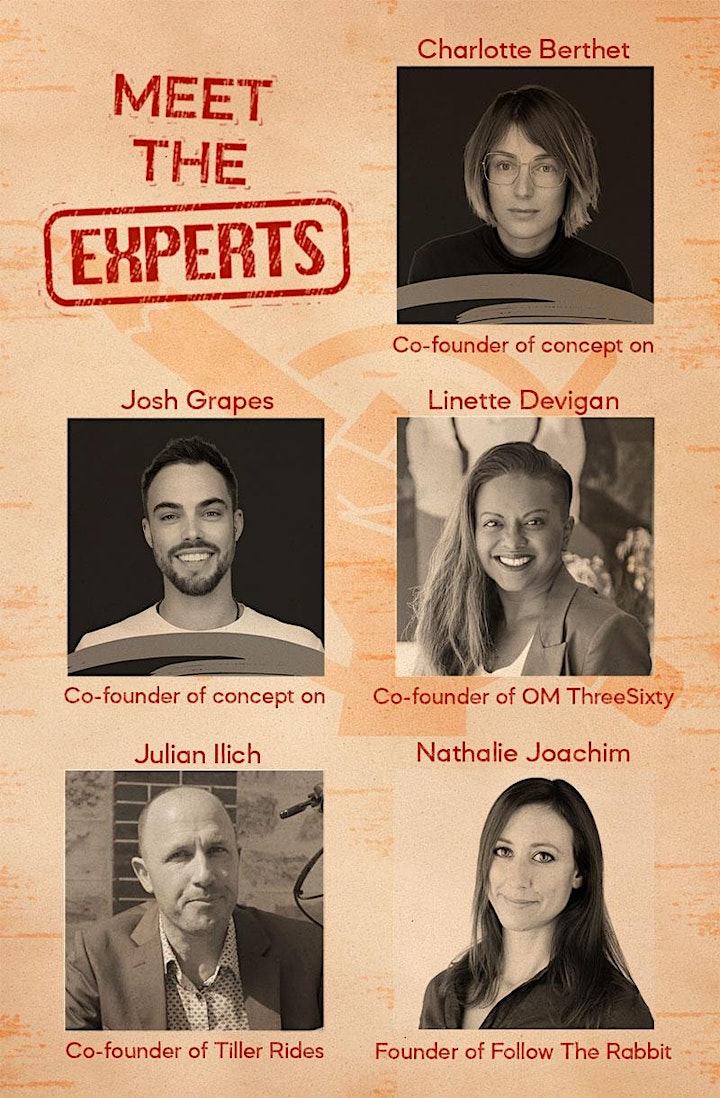 Charlotte brings to the night her extraordinary knowledge that comes from 20 years of experience as a graphic designer and a brand manager. Come to learn from Charlotte about the secrets of visual communication in branding and how to create beautiful visuals for yourself!
🚩 Josh Grapes - Co-founder of concept on
Josh does wonders in expanding a small idea into a big strategy, influencing purchase decisions for over 15 years! He will give you insight into how to build stronger relationships between your brand and your customers in the Q&A session. Don't miss the chance to grow your business.
🚩 Linette Devigan - Co-founder of OM ThreeSixty
Linette has a broad background of marketing, brand, strategic management and leadership experience working with businesses of all sizes. She specialises in leading transformative brand programs, including events management, partnerships, sponsorships as well as traditional and digital marketing, for clients across industries. Linette will share her secrets on how to transform your brand identity into one that will have insane revenue growth levels!
🚩 Julian Ilich - Co-founder of Tiller Rides
Julian will join us for the night as a part of the Q&A session panel! He will share his branding and ecommerce journey with Tiller Rides, a great example of how to do your branding and storytelling. His past as a consultant will shine your way of deciding branding goals too!
🚩 Nathalie Joachim - Owner of Follow The Rabbit Marketing
Fresh from Sea to Summit and recently started her own marketing agency after 15 years of experience, Nathalie will join us for the night as a panellist in the Q&A session. Hear her stories about the challenges and successes of branding when she grew Sea to Summit to a factor of x20!
Don't Miss the Chance to Raise Your Brand 🚩
Here are 4 BIG reasons why you shouldn't miss out!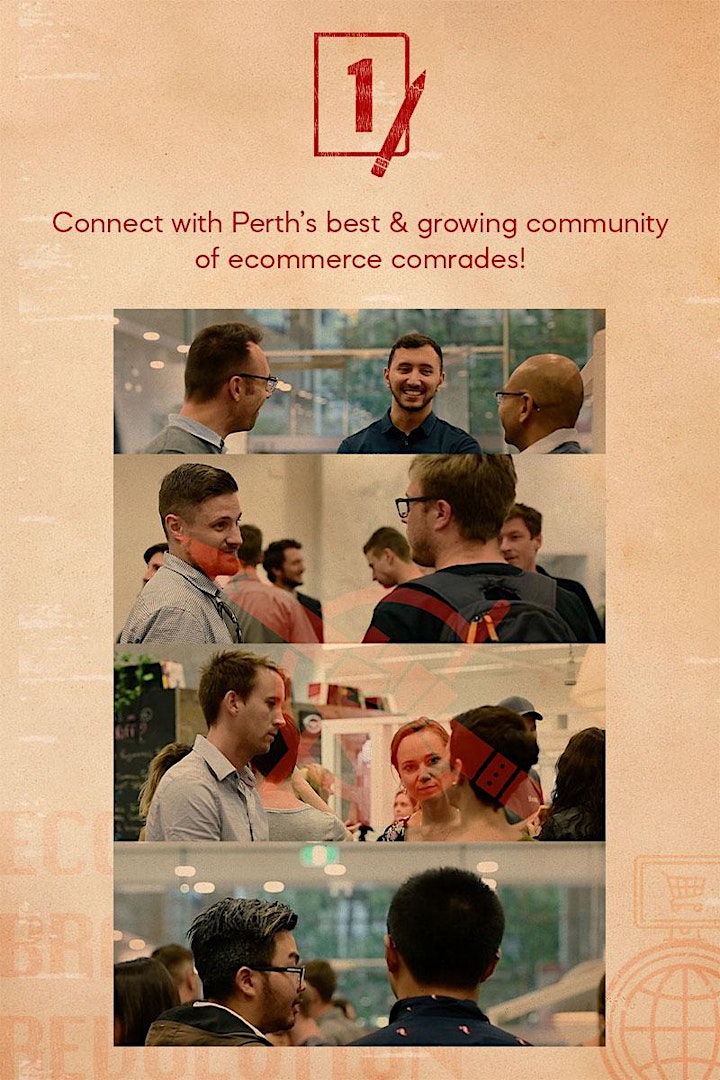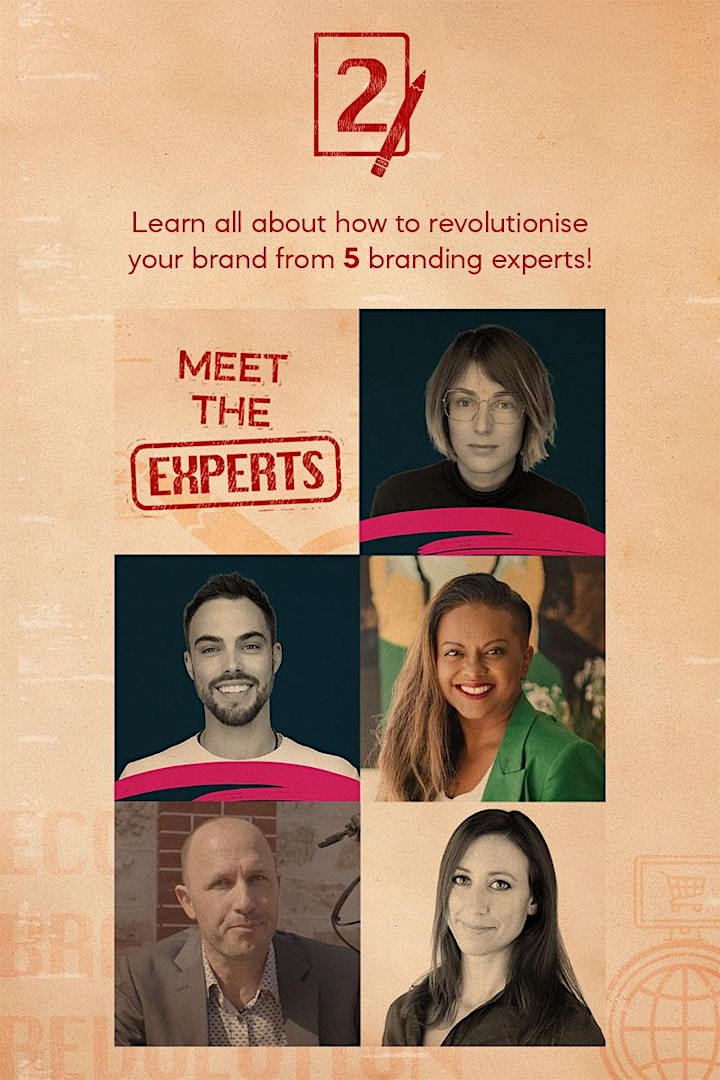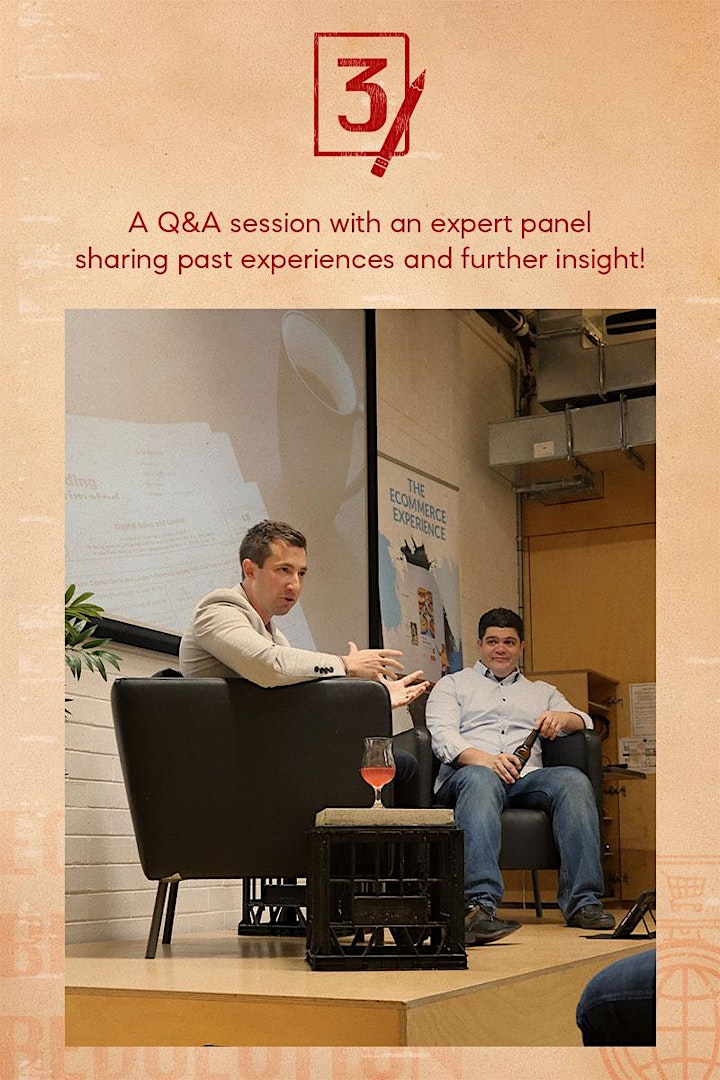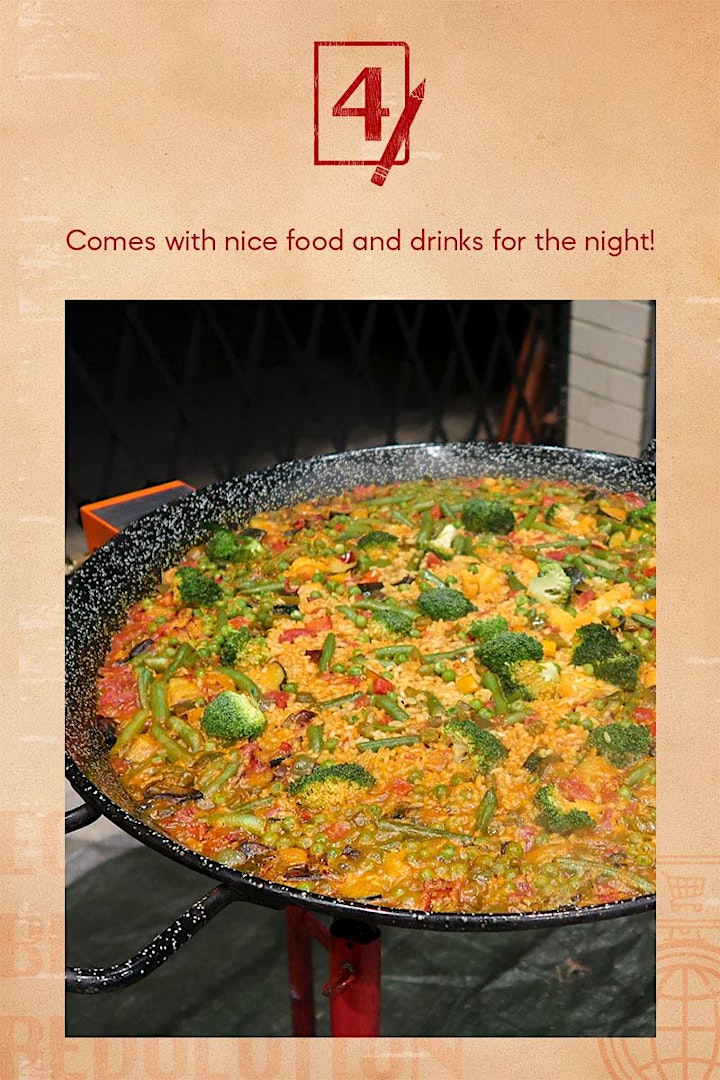 The Agenda for the night... 🚩
Taking place at the Claisebrook Design Community, join us for a night of learning and networking with Perth's best in ecommerce. Share your ecommerce stories with comrades! Food and drinks will be provided for the evening. 🍽 🍷
Agenda:
6:00-7:20 Network with the best of Perth's ecommerce community over food and drinks.
7:20-8:10 Presentations and Q&A session.
8:10-9:00 More food and drinks, networking and time with our panel experts.
Can't wait to see you there, Ecommerce Comrade! 🚩
Organiser of Ecommerce Brand Revolution