A roundtable discussion of the forthcoming book by Matt McDonald, 'Ecological Security: Climate Change and the Construction of Security'
About this event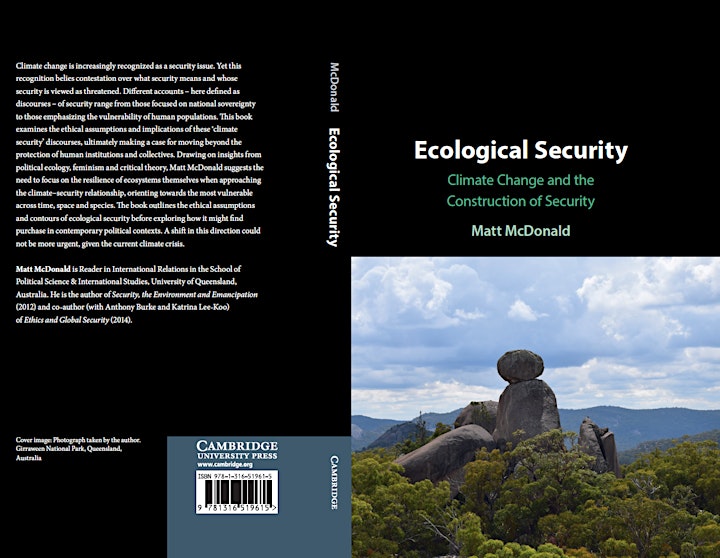 While recognition of the security implications of climate change is becoming more prominent in both academic and policy circles, this belies contestation over whose security is threatened and how. Matt McDonald's forthcoming book, Ecological Security: Climate Change and the Construction of Security (Cambridge University Press, 2021) examines the ethical assumptions and implications of these 'climate security' discourses, ultimately making a case for moving beyond the protection of human institutions and collectives. Drawing on insights from political ecology, feminism and critical theory, Matt McDonald suggests the need to focus on the resilience of ecosystems themselves when approaching the climate-security relationship, orienting towards the most vulnerable across time, space and species. The book outlines the ethical assumptions and contours of ecological security before exploring how it might find purchase in contemporary political contexts.
This seminar features a presentation by Matt McDonald about his book, followed by interventions from subject-matter experts and a Q&A session.
Meet the Author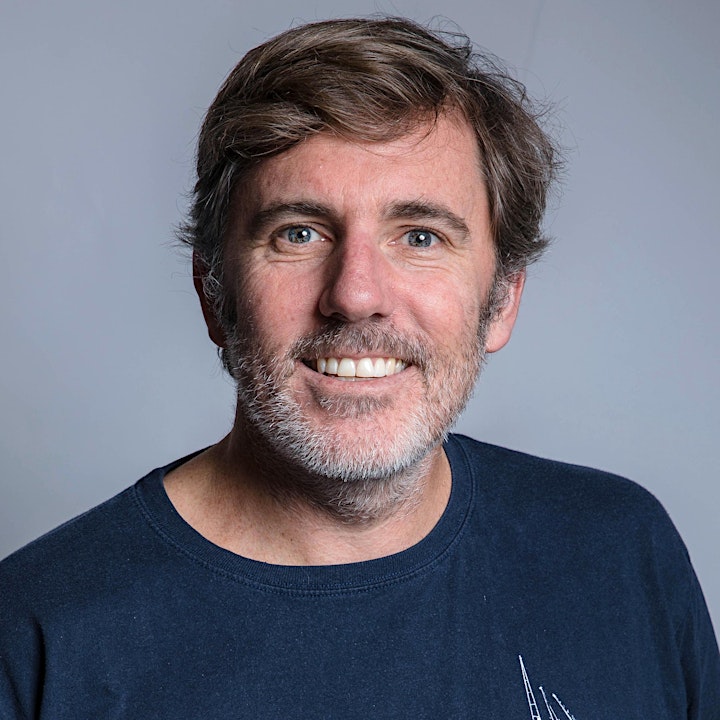 Associate Professor Matt McDonald is the current Director of Teaching and Learning, School of Political Science and International Studies, University of Queensland.
Panellists
Professor Anthony Burke is the Deputy Head of School (Research), School of Humanities and Social Science, University of New South Wales in Canberra.
Associate Professor Jairus Grove is the Director of the Hawai'i Research Center for Futures Studies at the University of Hawai'i at Manoa.
Dr Dahlia Simangan is Associate Professor at Hiroshima University's Graduate School of Humanities and Social Sciences.
Dr Samid Suliman is a lecturer in Migration and Security in the School of Humanities, Languages and Social Science at Griffith University.
This event is brought to you in collaboration with the Environment and Governance Research Group (UNSW Canberra), the Anthropocene Politics Research Group (University of Queensland) and the Planet Politics Institute.
Organiser of Ecological Security: Climate Change and the Construction of Security
Working at the intersection of a leading university and a military academy, UNSW Canberra at the Australian Defence Force Academy has been educating defence leaders for over half a century.  UNSW Canberra graduates shape Australia, the region and the international community as leaders in defence, government, and industry.