Description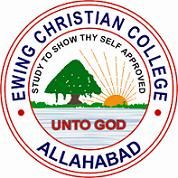 Dear ECC 92 BIOs Alumni,
As students we had certain dreams and plans for the future. We then embarked on the journey to the future. But it's great to be in touch with the place where you laid the foundation of your dreams. An Alumni Meet is just that. There might have been numerous occasions when you thought to reconnect with old friends and former classmates from your college days.
Here's one way: Join us for our Alumni Meet - a day / evening to showcase and highlight recent and past successes of alumni, students, and the College. This semi-formal event will be held at the College on Saturday, 19 January 2019, from 11 am to 9 pm, and promises to be a fun-filled evening. The event includes lunch, refreshments and dinner. You are encouraged to bring your family (spouse and kids) to showcase your almamater as well as introduce them to your classmates. If you cannot make it to the event, a Facebook live make be organised; however, you are requested to attend in person.
Principal, senior officials and faculty members from Botany / Zoology / Chemistry departments will be invited to attend. We will also be honouring the teachers for their dedication to the profession and teaching us to make what we are today.
Cost of the event shall be borne by us and will be determined soon, and subsequently communicated in August 2018. Further details on payment and to book your spot will be made available in due course of time.
Tentative program is below.
Welcome (and formal program)
College tour
Lunch
Our journey of 25 years
Refreshments
Games and music
Dinner and bonfire
Close
If you would like more information on this event, or would like to make any suggestions, please contact Anshuman Tripathi / Ritu Kapoor / Ambrish Tripathi / Rahul Gupta. Look forward to seeing you on 19 January 2019.
Meanwhile, you may like to join our WhatsApp / Facebook group. Please contact Anshuman on +91 97310 36070 for further details.