Description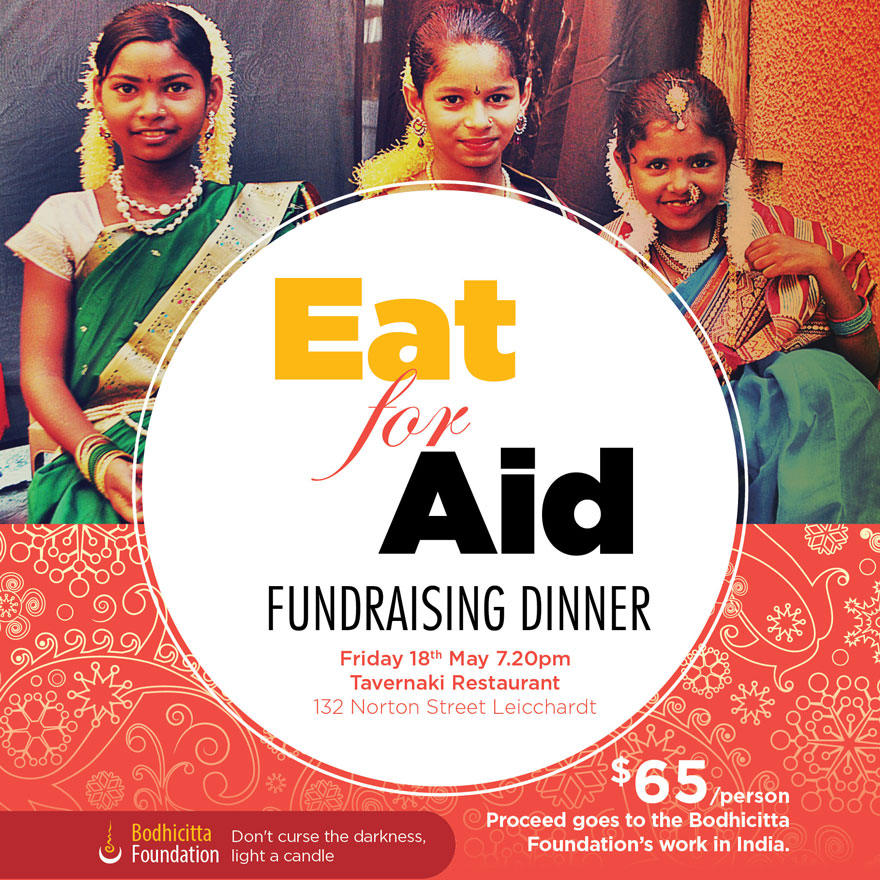 Be part of a change to make the world a better place and hear uplifting tales of how your contribution will fund our girls home and protect children from child marriage and human trafficking.
Enjoy an evening of mouth watering delicious Cyprot/Greek food at family run restaurant in the heart of Leicchardt, including live music and dancing.

Tavernaki's delicious menu includes vegetarian and non-vegeterian options.
Join us in coming together in aid of empowering young children and women.
Book a table for friends or individual tickets.
We look forward to seeing you there.
Bodhicitta Foundation is a registered Australian Charity