Description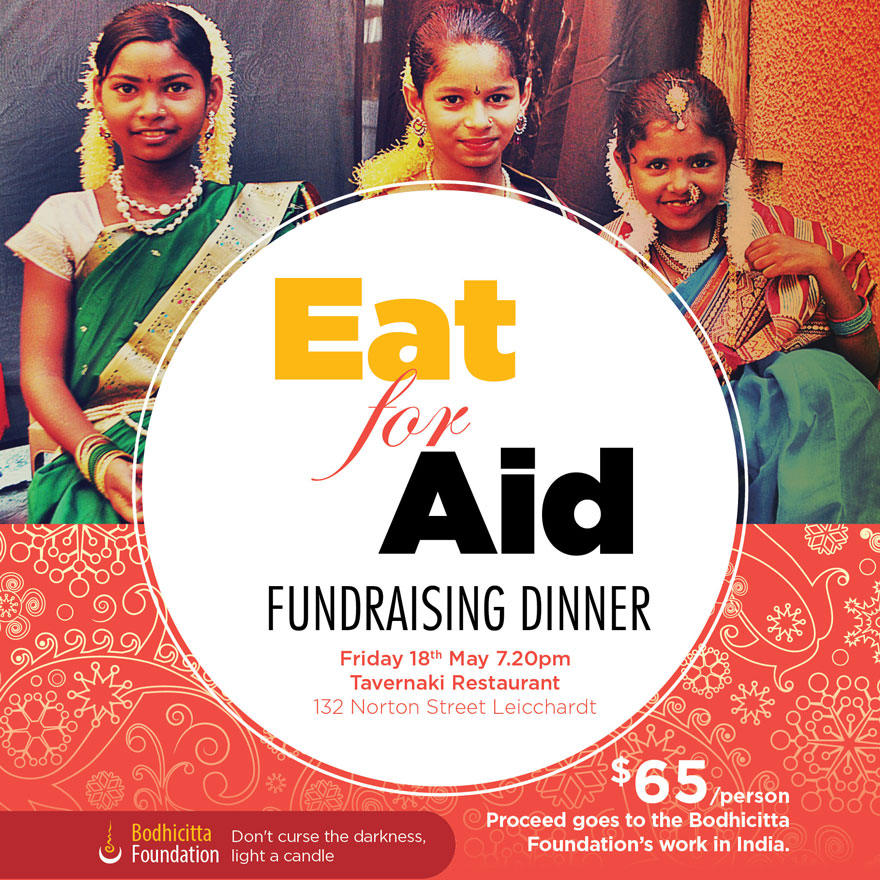 Be part of a change to make the world a better place and hear uplifting tales of how your contribution will fund our girls home and protect children from child marriage and human trafficking.
Enjoy an evening of mouth watering delicious Cyprot/Greek food at family run restaurant in the heart of Leicchardt, including live music and dancing.

Tavernaki's delicious menu includes vegetarian and non-vegeterian options.
Join us in coming together in aid of empowering young children and women.
Book a table for friends or individual tickets.
We look forward to seeing you there.
Bodhicitta Foundation is a registered Australian Charity
Organiser of Eat For Aid - Fundraising Dinner
The Bodhicitta foundation NGO was founded by an Australian Tibetan nun, Ayya Yeshe, who has spent over 8 years in the slums in Nagpur, India, working with people from the community previously known as 'untouchables'. Bodhicitta Foundation NGO works in India and other developing countries to empower mainly women and children with education, job skills, human rights, health and wellbeing. We have a range of projects such as women's job training, girl's home and education facilities and so forth.
The Indian community we work with are largely people who have been held back by the Caste System. Women and children often fall prey to domestic violence, harsh and exploitative work, child marriage, disease and often struggle to just survive. Ayya Yeshe with her locally trained staff are striving to help them overcome discrimination, reclaim their human dignity and help them realize their potential.