Location
QT Gold Coast
7 Staghorn Ave
Gold Coast, QLD 4217
Australia
Description
"Attending Nathalie's workshop gave me insights about my child's world that I have never seen or previously understood. The wealth of information she shares is amazing. After one workshop and a follow up call from Nathalie, I can definitely say there are less tantrums and more smiles at home, not just from my children - my partner and myself are so much happier too." Amy Brown
Your patience is wearing thin. You've pretty much tried everything to have a happy family. The yelling, the "How many times have I told you", a million no's a day, not listening, not following through instructions and oh those tantrums. In this three hour workshop Nathalie will be covering all aspects of child behaviour. The fundamentals on why children behave the way they do and how as parents we can help them with guidance and connecting.
Once you've booked your ticket, you can email Nathalie your questions, so that you get the solution you need at the workshop. Nathalie's email is nathalie@easypeasykids.com.au Please use the title 'Workshop' in the subject.
Nathalie will also be talking about building resilience in children and the importance of emotional intelligence. The workshop will cover toddlers right through to teenagers.
Your ticket price includes a complimentary 15 minute phone call with Nathalie or Martine after the workshop to follow up on any further questions.
Please bring a notepad and pen.
Martine from the Modern Parent will also be speaking about children and social media.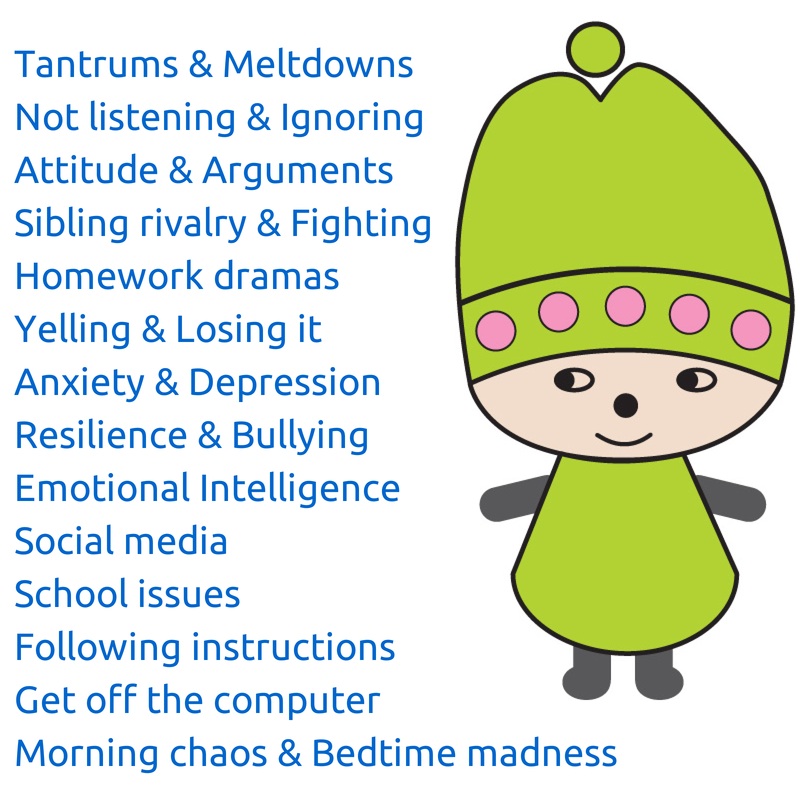 "We came to Nathalie when we were at a loss about what to do next with some parenting issues we had. She was fantastic – she was compassionate, empathetic and gave pragmatic, practical suggestions that we could implement straight away. She also called a spade a spade – no dancing around the subject, which was great as it meant we could get straight into sorting things out and developing solutions. I would absolutely recommend Nathalie – she knows her stuff and can help things get better."
nathalie@easypeasykids.com.au