About this Event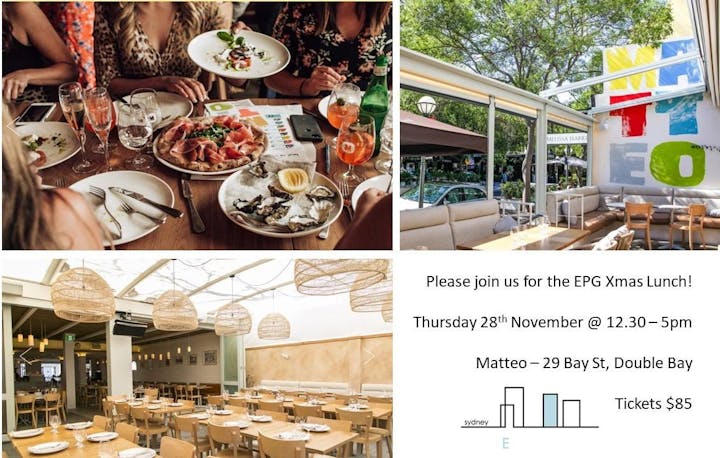 We have exclusive use of Matteo in Double Bay between 12.30 – 5pm and expecting around 80 attendees.
Tickets are only $85 and include a 3-course shared lunch and a bar tab for the afternoon.
This event is invitation only but please let the EPG Committee* know if you have any clients or colleagues you would like to invite who would benefit from being a part of this circle.
It is a great opportunity to network and meet like-minded industry peers who live in the East.
Hope you can make it!
EPG Committee – Lloyd Wilkinson (Wood & Grieve Engineers), Jono Cottee (Built.), Prue Miller (Watch This Space Design), Kaitlyn Davidson (Rider Levett Bucknall), Sasha Kovic (Roberts Pizzarotti) and Ben Percey (Director – Katalyst Group + Local Property Groups Founder)