Description
SACRED EARTH WISDOM ~ MONTHLY JOURNEYS ~SOUL AWAKENING CEREMONY
Anchor ~ Connect ~ Wisdom Awaken ~ Sound Healing ~ Shamanic Ceremony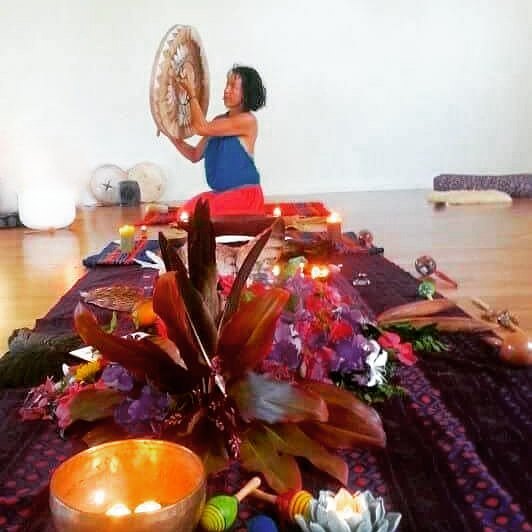 ~ Welcome to our monthly Soul Journey where John Chrystal & Sherridan Boyle will hold Sacred Masculine// Feminine space & facilitate a journey back to your Soul self.
The self that feels & connects deeply to all that surrounds us.
Their journey will inspire you to let go & get back into a flow & connection with the earth & a cycle that is returning to it's natural resonance.
Back to your Heart.
~ They will inspire you to bring Ceremony back into your daily life with some simple powerful practices such as opening a circle & connecting to the elements.
Drum Healing Medicine.
~ The resonance of the drums will help your mind become one. Medicine Drum brings forth vibrational healing on a deep cellular level. The Drum walks with you in the Journey.
Bringing peace & centredness back into your being.
Come back to centre in self.
~ A remembering of how simple it can be to choose to step back into the simple way of being. Free yourself from the daily grind that is now manifest.
Come join them, let go & remember who you are...

Monthly Journeys for MEN & WOMEN
Supporting your Journey with DRUM Healing, Crystal Bowl, Sound Healing and Wisdom of the Tall ones the Tree Beings.
This evening is inside upstairs at Sunspace Cafe in a warm, golden wooden floor room.
Please bring: rug/water bottle/blanket if desire for cushioning
yoga mats and blankets are available
wear loose comfy clothing
CAFE is OPEN until 2pm
Eat before as you will be hungry after!
Commence 145pm SHARP for CLEANSE in outdoor space for 2pm START ~upstairs in the cozy, wrm space above Cafe
FACILITATORS// GUIDES
JOHN CHRYSTAL
SEER//GUIDE//FIRE KEEPER
John has been Soul Journeying for the last 7 years. Through his own journey & experiences journeying with different Healing Modalities such as Sacred Ceremony, Vision Quest & Sweat Lodges. Now facilitating Sacred Ceremony to assist those wishing to reconnect deep to their Souls Essence & Create Transformation...

He has been initiated as an Elder through the Elders circle held at Kupidabin Cultural Association in Mt Samford with The Old One Djungawu.

John is Fire Keeper & Seer of Chrystal Majik.
John Facilitates Soul Transformation & Hand creates Sacred Ceremonial Tools ~ Talking Sticks, Wands & Staffs... Spirit Tools..
John holds Sacred Masculine space for you to discover your own inner fires of transformation.
https://www.facebook.com/ChrystalMajik/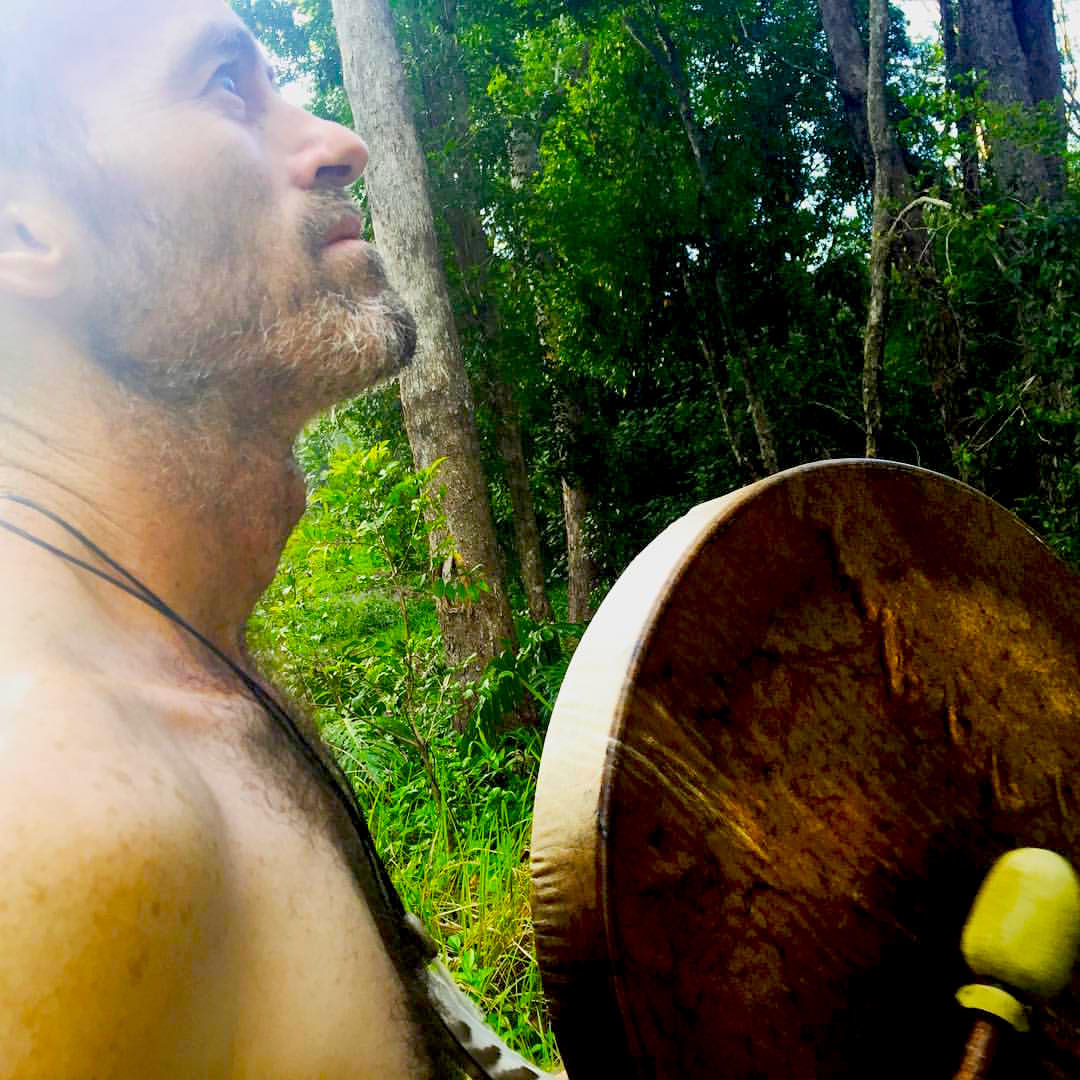 SHERRIDAN BOYLE
Sherridan Boyle
EARTH KEEPER //SOUND HEALER// SHAMAN
Sherridan is a passionate Visionary Shamanic Medicine Woman.
Guided with mastery and shamanic magic, Sherridan calls you to ACTIVATE and AWAKEN your ANCIENT SOUND.

She opens and anchors the space for Medicine Women Awakening Immersions and retreats and has facilitated immersions for over over 15 years in SE QLD .
She Anchors a deeply grounded presence calling you to AWAKEN and RECLAIM your power.

A background in Traditional Shamanic apprenticeship including Soul Retrieval and weaving in/out as a practical shaman in the mainstream medical system.
Sherridan Activates Light Codes through Sound and assists those ready to clear density and transform.
As a Shamanic Medicine Woman, she calls your Ancient Spirit Wisdom to come forth.
Sherridan offers personal one-one Transformative Healing Sessions
https://www.facebook.com/medicinewomanawakening/
https://www.facebook.com/earthfiregoddess