Spend a session with our gorgeous ponies on the 148 acre farm in Meelon. Horsemanship, Grooming, visit the herd and a ride to finish.
About this event
We are so looking forward to having you!
This is the perfect Workshop for Adults, children, and Homeschoolers.
Two options are now available:
1. Tuesday early morning horse session at 8 am to 9:30 am (FITNESS Theme)
or
2. Tuesday early evening session from 6 pm to 7:30 pm.
Tuesdays on the 7th, 14th & 21st of December end-of-year 3x session special to finish off the year!
Sessions will include:
On December 7th: Trick time with the horse- Preparing the horse for tricks
On December 14th: Introduction to horse and human health- exercising together
On December 21st: Mental Health and an Introduction to Equine Therapy for You and the Introduction to managing the sour horse and making horse time fun again
Or you can choose to book your ticket for an early morning fitness horse x3 sessions from 8 am to 9:30 am (Your ticket will cover the Tuesday sessions for Dec 7, 14, and 28) and for an early evening horse x3 session from 6 pm to 7:30 pm (Your ticket will cover the Tuesday sessions for Dec 7, 14, and 28). Don't forget the dates! :)
What to bring:
Closed-in shoes suitable for an outdoors farm environment
Long pants
Weather gear
Water bottle
medical form if applicable
emergency contact form
This is an enter at your own risk and engages at your own risk horse and farm experience. Please ensure you understand the disclaimers pertaining to safety and risk. Parents must supervise children under 16 years at all times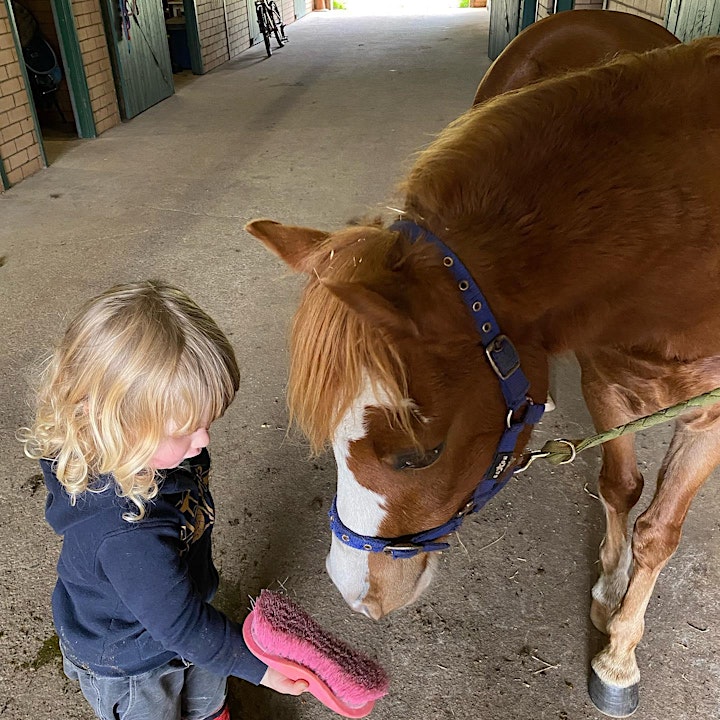 Organiser of Early Horse Morning OR A Night with the Horses-End of Year Special