Description
The E-Commerce Experience 2
Perth's premier E-commerce networking event The E-Commerce Experience returns for its second installment at Claisebrook Design Community.
Meet and hear from these local E-commerce legends who are right in the thick of it:
⚡️Malcolm Bull, Director @ Spring Web Solutions discussing the science behind e-commerce conversions.
⚡️Matt Reed, Director of Photography @Perth Product Photography shares his tips on how to get the most out of your photos for your E-commerce store.

⚡️Renae Bunster, Global President @ Bunster Sauce shares her E-commerce experience of when a product goes viral really fast and the challenges of overcoming fast growth for her business.
⚡️ Dominique Thatcher, Senior of Logistics @ Fremantle Ports shares his knowledge of E-commerce logistics as well as some insights in the future of E-commerce.

KeepSpace CEO Jesse Emia will be hosting the evening full of fun, learning, networking and E-commerce Experiences.
The panel will go through the aspects of running an E-commerce business as well as share their E-commerce Experiences.


E-commerce is a powerful means to connect your brand to the world.


You'll get to know the e-commerce business trends from every angle – marketing, web design, imagery and logistics.
This event is interactive and informal in nature, the aim of this event is to grow and network with Perth's growing E-commerce community.
Awesome food and drinks included in ticket price.
Get in quick, limited tickets available


MEET THE PANEL

Say hello to Malcolm
Malcolm Bull is the director and Co-founder of Spring Web Marketing agency. Malcolm has been in the web and marketing game for almost 10 years specialising in Drupal, Magento and Shopify. Malcolm will give an overview of the E-commerce platforms, how to get started in E-commerce as well as some tips and tricks on how to convert on your site.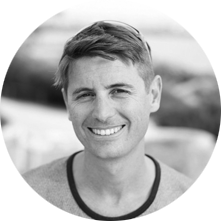 Say hello to Matt
Matt is the director of Photography at Perth Product Photography. They say a picture is worth a thousand words. This is especially the case in E-commerce. Imagery for your E-commerce store is essential if you want your store to convert. Matt shares how to make your product photography stand out and catch the eye of your customers.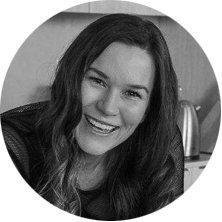 Say hello to Renae
Renae is the Global President of Bunsters Hot Sauce. Renae's journey as an entrepreneur is an interesting one. It started out with a personal need for a good tasting hot sauce and has now turned into a thriving and viral business thanks to her Sh*t the Bed sauce.

Renae shares her E-commerce Experience and the challenges she has faced in growing her business.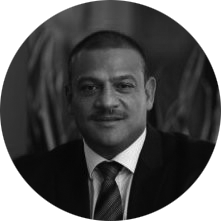 Say hello to Dominique
Having spent over 25 years at Australia Post and now the Senior of Logistics at Fremantle Port it's safe to say Dominique Thatcher knows how stuff moves. In his presentation, Dominique will share all the ins and outs of the E-commerce supply chain.
Organiser of E-Commerce Experience II