Dyslexia: Unlocking the Hidden Potential of 10% of Every Workforce
Description
EEON Proudly Presents: Dyslexia: Unlocking the Hidden Potential of 10% of Every Workforce

The presentation will cover:
• What dyslexia is and isn't
• Current situation at work
• The dyslexic advantage
• Unpacking the HR practices to ensure productivity, growth and equality
Some stats about dyslexia:
• 10 % of the population has dyslexia
• 25% of the world self-billionaires are dyslexic
The presentation will include personal stories from life and work (including her own lived experience with Dyslexia) and videos of successful dyslexics speaking about how dyslexia is the reason behind their success.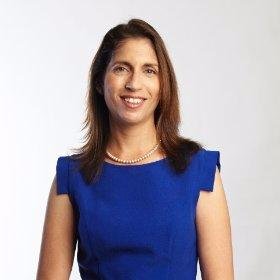 Speaker: Zivit Inbar
Dr Zivit Inbar is the founder and CEO of DifferenThinking, a consulting practice that specialises in people, culture, leadership & performance strategies for growth with particular expertise in Technology companies, Start-ups, and Venture Capitals. Zivit has over 17 years of experience and expertise with building high-performance teams, driving high-level strategies and processes at the board and executive levels, spanning private and listed local and global organisations (China, APAC, Europe and the US). Her Board portfolio includes roles as a Chairwoman, Non-Executive-Director, Company Secretary and Advisory Board Member. Zivit is also the facilitator of the CSIRO's Women in Innovation book club, developing leadership and entrepreneurial skills in female Australian and she is the Co-Founder of Parliament 51 Australia, a global initiative that strives to narrow the leadership gender gap.
Zivit is an Adjunct Professor at Deakin University's MBA program, a Graduate of the Australian Institute of Company Directors and a Fellow member of the Australian Human Resources Institute. Her Ph.D. is focused on Strategic Thinking and Strategy Implementation by Western companies operating in China and she is the author of "The Ethical Kaleidoscope: Values, Ethics, and Corporate Governance" (with Doug Long), 2017, Routledge Publishing, UK.
Event Time:
12:00 - 12:30 pm Lunch and networking (optional)
12:30 - 1:30pm Presentations & Discussions
1:30 - 2:00pm Q & A
Cost: Free for EEON 2018 Financial members, $50 non-members - we invite you to join as a member on the day, however you will need to purchase a ticket to this event prior to arrival.
Please let us know in advance if you have any dietary or accessibility requirements.
Please note, by purchasing tickets to this event you will be added to the EEON mailing list. If you do not wish to receive communication from us, email info@eeon.org.au You can unsubscribe from our newsletters at any time.
With thanks to our sponsors: