Dynamic Delivery Masterclass

Tuesday, 27 March 2018 from 10:00 am to 4:00 pm (AEDT)
Event Details
Dynamic Delivery Masterclass


Experience nerves when speaking to a boardroom or ballroom?

Want to unlock your speaking skills to maximise your message clearly and authentically?

Like to learn the secrets of audience engagement under pressure?
Dynamic Delivery Masterclass is uniquely focused on the method of delivery and the art of speaking.  This Masterclass is a download from thousands of hours and decades of experience of speaking and performance skills used in presenting by some of the best in the business.  The purpose of this Masterclass is to build the capability to influence and ignite action each time you speak.
Facilitated by:  
Robbi Mack - Keynote Speaker and Stagecraft Mentor

Donald MacKee - World Class MC and Audience Expert

Ian Hutchinson - Educator of the Year and Hall of Fame Speaker
---
" There were so many tips, strategies and tools to better myself as a presenter.  Exceeded my expectations, I laughed while learning" - Kim Huckerby, Learning and Development, Raise Foundation
"Packed full of techniques and tools to support us.  The most valuable thing was practicing our presentations and getting feedback from the experts!" - Alison Pate, Executive Coach and Mentor, Participate International
---
You will learn how to:
Reduce anxiety by utilising the keys to physical and emotional preparation
Quickly connect with your audience to establish repoire
Own the performance space to enhance your delivery
Amplify your personality authentically to deliver with greater impact and influence
Use emotion and story to be more memorable.
Improvise and be comfortable with being uncomfortable.
Best use humour and when 
Be prepared for the unexpected and incorporate 'planned spontaneity' 
Key Outcomes:
Humour tools, tricks & techniques 
Live presentation feedback from the experts
Confidence to engage small and large groups
Be yourself and own your unique strengths
Present with the confidence and ease to maximise your success. 
Increase their resilience to perform under pressure.
Build courage, confidence and commitment to deliver your message
Have a toolkit of presentation skills to deliver your speech, content or pitch.
---
"A wealth of experience and enthusiasm to the day. They demystified and enabled people to learn in both a stretch and supported environment. Practising and getting feedback from professionals was invaluable".     -Emma Weber, CEO & Founder of Lever - Transfer of Learning 
"I came away from this with some great tools and greater confidence. I feel like I have more permission to be myself and play to my strengths".    - Aaron Johns, Head of Creative - Tamlyn Creative
---
Program Outline:
LEARNING MODULE 1
1.1  How to Engage and Win Over Your Audience Early
•
The importance of the first two minutes
•
Different types of presentation starts
1.2 Tools Rather Than Rules
•
Why 93% of
perception is in the Method, not Material
•
Making methods, ideas & techniques easily accessible
1.3 Finding Your Authentic Presentation Style
•
Different delivery styles & identifying your strengths & weaknesses
•
Different presentation roles
1.4 Material x Method x Marketing = Magic! (Optional)
•
Generalisations vs specialisations & picking your lane
•
Your passions vs markets & identifying your  audience
LEARNING MODULE 2
2. INTERNAL & EXTERNAL PREPARATION
2.1 Preparation Tips that Reduce Pressure
•
The anatomy of preparation: Planning before, during & after
•
Know thy audience: Catering to difference audiences
2.2Unpack Your Internal Pressure
•
Managing your nerves & inner critic
to your advantage
•
Peak performance techniques
2.3 Unpack Your External Pressure
•
The set up: Different rooms, staging, equipment & technology
•
Anticipate possible failure points & the presenters' survival kit
2.4 Amplify Your Authenticity
•
Styles of people: don't be a copycat, just amplify yourself
•
Vulnerability, openness & courage
LEARNING MODULE 3
3.1  Engagement Tool Kit & Personal Presentation Audit
Develop your very own customized delivery action plan
•
The 'Theatre' Experience
•
Research, Stats & Testimonials
•
Recalls & Incorporations
LEARNING MODULE 4
4. PRACTICAL PRESENTING
4.1 More Pro Tips & Strategies
•
Pre-starts & commanding your introduction
•
Distilling your content and using reductions
•
Dealing with 'problem children' & other distracting issues
•
Power Closes: exit strategies & handling FAQ
4.2. Live Feedback Sessions
•
The freedom of improvisational confidence 
- 
Be prepared for the unexpected & thinking on your feet
•
Presentation polish
-
Specific feedback and customised direction on your presentations with live feedback
4.3  Open Forum Q&A
•
Explore,
ask & answer any uncovered issues or themes not already addressed
4.4 Conclusion & Closes
•
What next? Your top actionable ideas
•
Examples of closes from the pros
---
WHY attend this Masterclass with Robbi Mack, Donald MacKee & Ian Hutchinson?
The Motivator, Entertainer and Educator  have a combined 80 years of experience in presentation and stage performance.  This energetic team have worked extensively on both sides of the entertainment and corporate presentation industry and there is no type of audience or style of presentation that they have not experienced or delivered.   They are true masters in every sense of the word when it comes to live content delivery.
Robbi Mack - the Motivator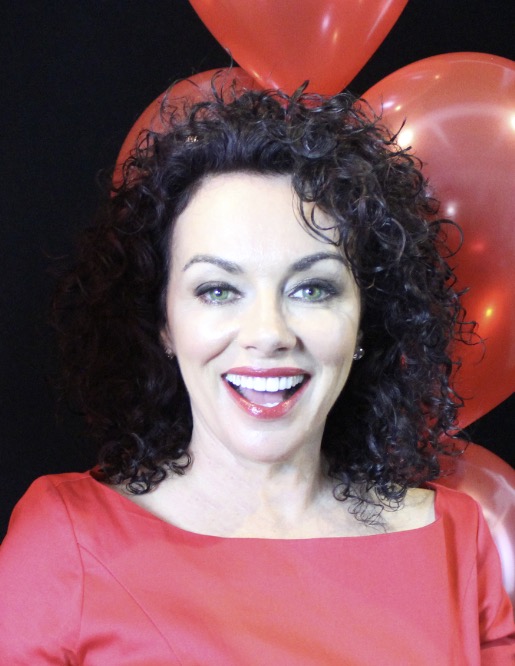 Robbi Mack is a vivacious, engaging and passionate Keynote Speaker, world-class corporate MC, and an exceptional Stagecraft Mentor and Trainer.
Along with her unique and compassionate work as a former Clown Doctor with Sydney's Children's Hospitals, Robbi has revelled in being a Comedian, Singer, and Dancer performing in various avenues including, television, theatre, radio and comedy cabaret.
Some of Robbi's clients include Caltex, Goldwell, De Lorenzo, Novo Nordisk, Johnson & Johnson, Pfizer, Harvey World Travel, LG, Fujitsu, Westpac and NSW Police Force.
"Robbi Mack is a brilliant speaker and fabulous coach of speakers. She is my go to coach for any thought leaders who want to have a stronger presence on stage. Her mastery of the platform is great!" 
Matt Church, Founder of Thought Leaders Global
---
Donald MacKee - the Entertainer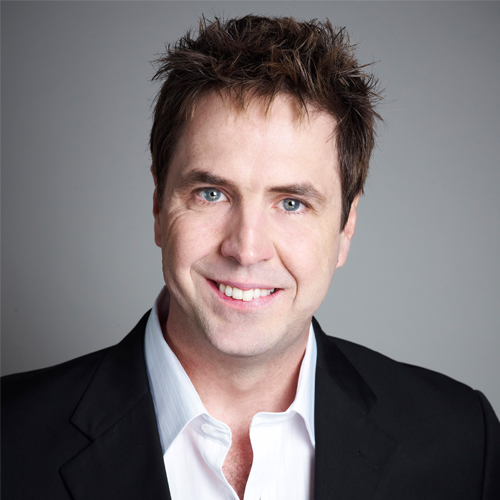 Donald MacKee is an expert in the engagement of audiences for events, conferences and gala dinners.
As an international MC, Entertainment Producer, Comedian, Writer and Actor with over 30 years full time professional experience, and having given live performances to over one million people, he is Australia's leading 'Audience Expert', especially when it comes to presenting, connecting and communicating with an audience.
Some of Donald's clients include Telstra, CommBank, Westpac, Qantas, Novartis, Unilever, Macquarie, Coca Cola Amatil, ANZ, Pfizer, St George, Bridgestone, Flight Centre, P&G, Stryker, Epson, Caltex, AMP Capital.
"Thank you for doing such a great job with our team last Friday! Your energy and humour were exactly right for our audience - in fact I think you read them like a book all day! They can be a tough crowd but you had them engaged from the first moment. I've already had lots of requests to bring you in again - so I hope you liked us too!"
Kate Redfern - Internal Communications Manager Coca-Cola Amatil (Aust) Pty Ltd
---
Ian Hutchinson - the Educator
Ian Hutchinson (B.Bus, Grad.Dip.Psy, CSP) is an Australian Professional Speakers Hall of Fame speaker & trainer, being awarded the Educator of the Year Award of Excellence.
For the past 20 years Ian has presented to tens of thousands of employees/individuals, as well as 100's of teams and organisations helping them become happier, more motivated, engaged, fulfilled and on purpose through simple, easy-to-use innovative programs, tools & systems.
Ian has a Bachelor of Business in Management and Marketing, a Graduate Diploma in Psychology and has studied internationally in career development (which all combined makes him a very confused individual!)
His work has been profiled on national TV programs such as The Today Show (Channel 9), Lifestyle Maker-Over Artist (ABC), Today Tonight (Channel 7), Reality Bites (ABC) as well as in international print medi such as, The New York Times.
"Your presentation at our conference was rated 'the most useful session'…very impressive, interactive and fun, everyone took something away for themselves and their business."
Commonwealth Bank of Australia
---
If you are seeking to significantly increase your impact and confidence when speaking and presenting, then this is the Masterclass you have been waiting for.  This is a hands on, interactive Masterclass so numbers are limited.  Opportunities to receive further mentoring and coaching to customise your presentation is available.
 This Masterclass is ideal for:
Keynote Speakers

Trainers and Facilitators

Thought Leaders

In-house Presenters

Business Leaders

Entrepreneurs

Public Speakers
Next two dates available are:
Tuesday 27 March 2018
Tuesday 26 June 2018 
* BOOK EARLY AND SAVE**
When & Where

MoorPark Golf
Cnr Anzac Parade & Cleveland St
Moore Park, nsw 2021
Australia

Tuesday, 27 March 2018 from 10:00 am to 4:00 pm (AEDT)
Add to my calendar
Organiser

0419260922  donald@donaldmackee.com