Description
---
4:00 pm - Tour of Tonsley, including:
---
Visit to Sage Automation
In the hart of Tonsley, Australia's first innovation district is Sage Automation, Adelaide's high tech startup success, started by Andrew Downs in a backyard shed to grow into a company with today more than $70M revenue, employing over 250 staff
---
5:00 pm : Keynotes + Panel Discussion, with:
---
Terry Burgess - Chairman Tonsley Innovation District
The driving force behind Australia's first innovation presinct
---
Joe Thorp - Chief Executive TechInSA
The driving force behind the government high tech startup ecosystem
---
Dr. Nam Nguyen - Director Malik Institute
Showing us a great Dutch example of the Triple Helix in action (from Brainport / The Netherlands - the global best practice in collaboration between government, universities and businesses)
---
Prof. Anton van den Hengel - Director Australian Institute of Machine Learning
Creating the future with world leading artificial intelligence and machine learning research right here in Adelaide!
---
6:30 pm : Networking
---
7:00 pm : Close
Event is held in the Tonsley event space, under the 8ha roof of the MAB building, near the Three Little Pods cafe (who will provide catering) and the Flinders University building, close to gate 1.
Site Map: https://tonsley.com.au/content/uploads/2016/03/Tonsley-Sitemap-Feb-2018.pdf
For more speaker info please go to the event page on our website: http://www.dutchsa.com.au/next-event.html
---
We love the vibe of startups and new business models. We believe that Adelaide can become a great place to start and grow a high tech business, like it is already a great place to live. We want Australia to join The Netherlands in the top competitive economies in the world and we want South Australia to be the driver of that.
DutchSA (Netherlands Australia Chamber of Commerce for South Australia) started the Innovation Series to highlight the great new ventures that are starting in South Australia and the growing ecosystem that supports them. Last year we had a great event about starting ventures with global reach, with awesome contributions from Flavia Tata Nardini (Fleet Space) and Suhit Anantula (Business Models Inc).
In this event we will look into the TRIPLE HELIX (close collaboration of government, universities and businesses), which is the proven model for hyper growth by creating ideal conditions to incubate, accelerate and commercialise new ventures.
We are therefore proud to present you a program with key players in the state innovation agenda!
---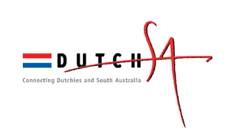 Terry Burgess

Tonsley Innovation District

Chair of Steering Committee

Anton van den Hengel

Australian Institute for Machine Learning

Director

Nam Nguyen

Malik Institute

Director Asia Pacific and Australia

Joe Thorp

TechInSA

Chief Executive