In conjunction with Campbelltown Council's Fishers Ghost Festival, our Collector Con DMs will guide you through an online D&D adventure.
About this event
Whether you are a seasoned player, or this is your first time, you are welcome to participate. Characters will be generated by DMs so players are all on the same level (1-5). 
Date: Sunday 7 November 2021
Time: Select from either the morning session 9.30am - 12noon OR the afternoon session 1.00pm - 3.30pm.
Location: Online via Discord. Some of the adventures will be streamed live via Twitch.
Registration: Places are limited - registration is essential.
DMs: The DMs that will be running adventures on the 7th are Thea, Ian, Lauren, Jarrod and Paul. Jarrod's morning session and Thea's afternoon session will be live streamed via Twitch.
Adventures: Our DMs are currently prepping the adventures. Where will you be transported to? An archaeological dig site, a tower to recover lost inheritance, a festival, or a classic dungeon...time will tell...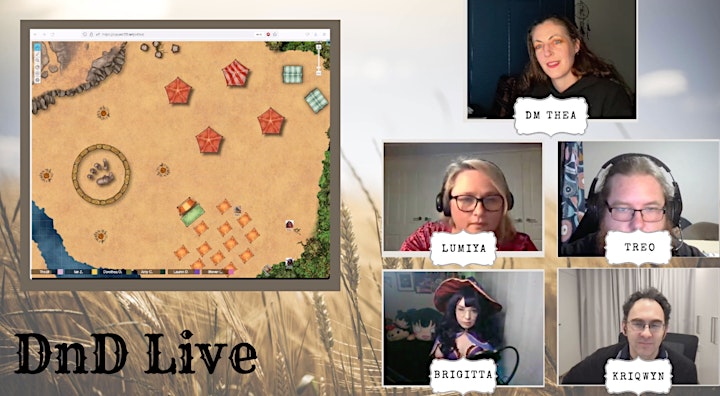 Organiser of Dungeons & Dragons - a virtual Fishers Ghost Festival event