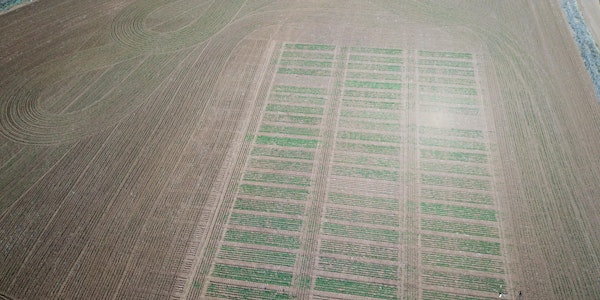 Dual purpose cereal trial field walk - Bogan Gate 28th and Purlewaugh 30th
Please join LLS staff as we take a walk through our dual purpose cereal trials at Purlewaugh and Bogan Gate.
About this event
Bogan Gate: 28th Oct 2020
Purlewaugh: 30th Oct 2020
(Please make sure you select the correct date as the location is not listed when you select your ticket)
Topics covered:
Walk through trial sites and discuss varieties
Discuss opportunities to use Dual purpose crops as well as management considerations
Animal health considerations including Mg and Ca supplements and grain supplements to increase livestock production
Due to Coronavirus restrictions, we will limit places to 20 people (including LLS staff) per session. Please indicate which session you would like to attend. If all sessions are full we may run another during the day. Please leave details so we can contact you.
Food will not be provided and all attendees will be required to RSVP prior to attending.
If you are feeling unwell, please do not attend.
Directions to the site will be emailed prior to the event
For more information, Please contact Callen Thompson 0417 348 687 callen.thompson@lls.nsw.gov.au