Drug Futures: Learning from the US Illicit Drug Experience

Thursday, 25 August 2016 from 6:00 pm to 7:15 pm (AEST)
Event Details
About the Topic
Drug misuse affects Australian communities, families and individuals. This includes health harms such as injury, lung and other cancers; cardiovascular disease; liver cirrhosis; mental health problems and road trauma. Social harms include violence and associated criminal activity. Drug misuse increases the cost and work load for healthcare and law enforcement, decreases productivity, reinforces marginalisation and disadvantage and contributes to domestic violence and child protections issues. Harmful drug use is also associated with social and health determinants such as discrimination, unemployment, homelessness, poverty and family breakdown.
 For this oration, Professor Huestis will: 
trace shifts in patterns of drug usage, 
talk about her research into behavioural and physiological drug effects 
provide an overview of US policy responses and 
flag over the horizon issues such as the increased availability of novel psychoactive substances.
 The Victorian Institute of Forensic Medicine which is also the Monash University's Department of Forensic Medicine has a strong and active commitment to death and injury prevention and public health. We do this through our service work, research, training and events like the Oration which contribute to public discussion on important issues.
VIDEO: Professor Marilyn Huestis explains the affects of drugs on driving in the driving simulator at the National Institute on Drug Abuse. 
The use of illicit drugs and alcohol is highly relevant to many of our services. Our forensic pathologists encounter the contributory effects of legal and illegal drugs in the death investigation process, our clinical forensic physicians encounter the effects in their examination of victims and perpetrators of sexual violence, in traffic and custodial medicine. Our forensic toxicologists are tasked with identifying drugs in both the deceased and the living, as well as undertaking research into drug identification and effects.
The Speaker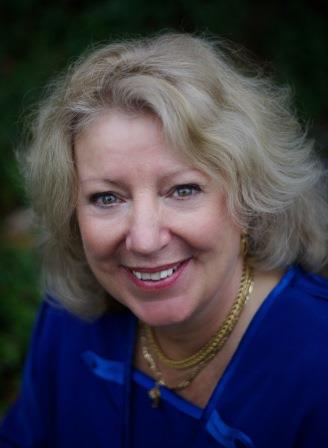 Professor Marilyn Huestis (USA) 

United States-based forensic toxicologist Professor Marilyn Huestis is one of the world's foremost drug researchers.
Her distinguished career has been devoted to studying the impacts of drugs on users.She is the former Chief of Chemistry and Drug Metabolism at the US National Institute on Drug Abuse (NIDA) past President of the International Association of Forensic Toxicologists.
Read more about Professor Marilyn Huestis
---
Join us for dinner after the Oration!
Oration attendees are also invited to join us for the The Oration Dinner immediately after the oration. According to tradition, VIFM will be hosting a 3-course dinner inclusive of drinks at the award winning Persimmon Restaurant at the NGV. The Oration Dinner is always an enjoyable and entertaining evening with tickets usually selling quickly. Read more about the Oration dinner...

When: Thursday 25th August 2014, 7.30pm (after the Oration)
Where: Persimmon Restaurant, National Gallery of Victoria, Melbourne
Cost: $125 per head and $1,250 per table of 10.

When & Where

Clemenger Auditorium
National Gallery of Victoria
180 St Kilda Road
Melbourne, Victoria 3000
Australia

Thursday, 25 August 2016 from 6:00 pm to 7:15 pm (AEST)
Add to my calendar
Organiser
The Graeme Schofield Victorian Institute of Forensic Medicine Oration is a biennial public event to promote access to, and build capacity for, forensic medicine knowledge through education and training.
The 2016 Oration is free and open to the publicto attend. It is organised by the Victorian Institute of Forensic Medicine and supported by the Department of Forensic Medicine, Monash University.