DRIVING OUR NATION'S ASPIRATIONS THROUGH SPORTS SCIENCE
Description
Vision 2030: Joint project led by the Ministry of Culture, Community and Youth (MCCY) and Sport Singapore presents a plan on how sports can help Singaporeans live a better and healthier life, age gracefully, and unite our community.* With the introduction of a O-level subject: Exercise and Sports Science, it also states the intention of Ministry of Education (MOE), for science to take a more important role, whether it is in the way we live, or on competitive platforms, or simply as an interest.
Hear from our guest speaker Dr Low Chee Yong, Head of Sport Science at National Youth Sports Institute, on the importance of having skilled sport scientists to help drive the national strategies and aspirations.
*Source: Ministry of Culture Community and Youth
---
Speaker: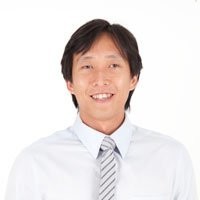 Dr Low Chee Yong
Head, Sport Science
National Youth Sports Institute
Dr Low is a sport administrator and a sport physiologist who works with the elite youth athletes in Singapore. After completing his postgraduate studies in Australia, he applied for the role of sport physiologist and led the sport physiology department for three years before taking on the role to lead the sport science programme. He now heads the sport science programme in a sport institute supported by 20 sport scientists from various specialisations.
Prior to returning to Singapore, Dr Low worked as an exercise physiologist for three years in a clinical setting dealing with the sedentary population. His research findings had been presented in two international conferences and to date, he has published research articles on diabetes management, Ramadan and exercise, notational analysis, sleep and sport performance. His current research interests include repletion of glycogen post-exercise, sleep and performance.