DRIVING OUR NATION'S ASPIRATIONS THROUGH SPORTS SCIENCE
Description
Vision 2030: Joint project led by the Ministry of Culture, Community and Youth (MCCY) and Sport Singapore presents a plan on how sports can help Singaporeans live a better and healthier life, age gracefully, and unite our community.* With the introduction of a O-level subject: Exercise and Sports Science, it also states the intention of Ministry of Education (MOE), for science to take a more important role, whether it is in the way we live, or on competitive platforms, or simply as an interest.
Hear from our guest speaker Jamie Lye, Senior Sport Dietitian at National Youth Sports Institute, on the importance of having skilled sport scientists to help drive the national strategies and aspirations.
*Source: Ministry of Culture Community and Youth
---
Speaker: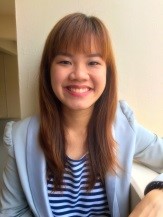 Jamie Lye
Senior Sport Dietitian (National Youth Sports Institute)
Jamie Lye is the Senior Sport Dietitian at the National Youth Sports Institute (NYSI), where she oversees the provision of sport nutrition and dietetics support to high level youth athletes across Singapore. Jamie is an accredited dietitian of Singapore, having obtained her Honours degree in Nutrition and Dietetics from Flinders University, Australia and PhD from Nanyang Technological University, Singapore. She has worked on projects related to physical activity and health in Singaporean youths and the primary focus of her doctoral studies was in the area of functional food and exercise. Prior to joining NYSI, Jamie held positions as a clinical dietitian, consulting dietitian for SEA Games 2015 and 2017 and full-time lecturer in Singapore Polytechnic.