About this Event
Dream, Girl is the film for women, by women showcasing the stories of inspiring and ambitious female entrepreneurs.
We know the names of Bill Gates, Steve Jobs, and Mark Zuckerberg. But what about the female entrepreneurs? What's their story?
From brand new startups to million dollar industries, it's time we stop telling girls they can be anything they want to be and show them what it means to be a leader.
Dream, Girl premiered in May 2016 at the White House as part of their United State of Women Summit, and continues to be screened at theatres across the world as a celebration of what women can achieve. You can find more details at https://www.dreamgirlfilm.com/
A panel with three female leaders from ANZ will follow the screening, where key themes touched on in Dream, Girl will be discussed. We are lucky to have the following panel members join us (refer to their biographies below):
Sweta Mehra - Chief Marketing Officer, ANZ
Fotini Papas - Initiative Lead in ANZ Technology Operations
Carina Parisella - Initiatives Lead, ANZ Group Technology & Ada Women in Tech Lead
Enjoy a free popcorn and drink during the screening on us.
Dream Big Dream, Girl!
Agenda
3.45 pm - Arrive, collect your popcorn and drink and be seated
4 pm - Dream, Girl movie start
5.15 pm - Panel discussion
6 pm - Panel completes. Informal drinks outside Kino cinemas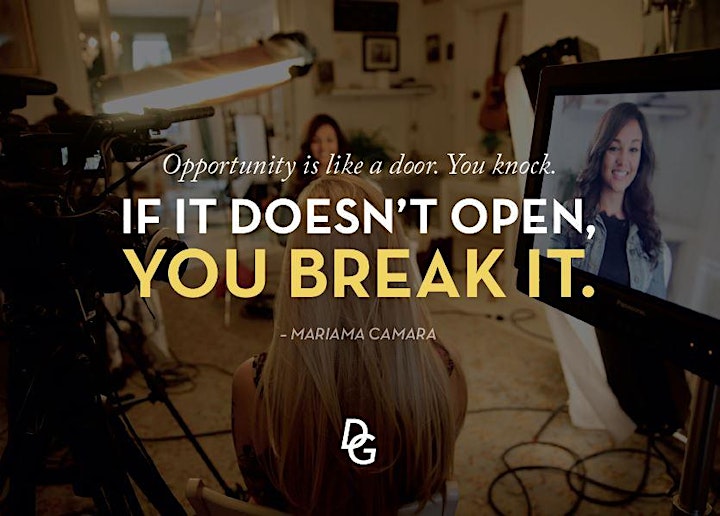 Panel Member Biographies
Sweta Mehra
Sweta Mehra is the Chief Marketing Officer at ANZ.
Sweta has a unique blend of 20 years experience in consumer research and analytics, marketing and brand management expertise. Sweta spent more than 15 years with Procter & Gamble in Singapore, focusing on brand management across a range of categories and countries in developed and developing markets. She also led the P&G consumer research function.
Sweta has a passion for brand building and creating breakthrough innovation leveraging technology. She combines her analytical skills with a deep understanding of consumer and market needs across different geographies.
Sweta holds an MBA from the Indian Institute of Management and a Bachelor of Engineering from the National Institute of Technology, India.
Carina Parisella
Carina is a senior technology, innovation and diversity leader currently responsible for our early talent agenda in technology.
She leads an innovation squad to accelerate the pipeline of talent across Graduate, Intern and Trainee programs, Women in Tech and Autism at work, looking after a number of partnerships, engagements and employee networks like Ada Women in Tech. A key focus of her work is to attract, retain and grow talent and build a diverse workforce, reflective of our communities, that's 21st century fit.
An avid writer and broadcast journalist, Carina is also Innovation Editor for Bluenotes - the press room for ANZ and consults, speaks and represents across various enterprise events/initiatives.
Prior to her current role, Carina played a lead role in shaping our ANZ partner ecosystem comprised of startup accelerators and innovation partners like SheStarts and Stone & Chalk to deliver value for our customers and community and delivered major global events such as Hackathons and Roadshows. Recent recognition includes:
Finalist, Thought Leader of the Year, Women in Finance Awards (2017)
Gold Disrupter, Skills Transformation Large Teams, ACS Disrupter Awards (2019)
Best Recruitment Campaign, Australian HR Awards (2019)
A relentless optimist and business creative, Carina works at the intersection of people and technology to bring ideas and solutions to life.
Fotini Papas
Fotini is an Initiative Lead within the Technology Operations domain in ANZ. Decisive, action-oriented and results focused, Fotini has over 19 years of experience in the IT industry with the last 13 years focused on Program, Portfolio and Project Management.
Very much a people person, Fotini excels in team building, collaboration and engagement, developing missions and scope with strong customer focus and outstanding relationship building. Being an adaptable and motivated individual, Fotini has a strong will to deliver while being customer, stakeholder and team focused. Her strong leadership abilities are supported by solid communication, interpersonal and personnel leadership skills.
Driven by new challenges and desire to be successful in all endeavours, Fotini runs her own successful business outside of ANZ which enable Fotini to keep learning and never get bored!