Sales Have Ended
Ticket sales have ended
Thank you for purchasing a ticket for the Dream catcher workshop /sacred ancestry healing & DNA healing .
Sales Have Ended
Ticket sales have ended
Thank you for purchasing a ticket for the Dream catcher workshop /sacred ancestry healing & DNA healing .
What a perfect way to start the first day of May with a full day full of fun & experiences .
About this event
Come and join us to create your own custom made beautiful dream catcher to take home & experience the amazing process of Sacred Ancestry Clearing and DNA Healing . Plus a Delicious lunch and refreshments provided on the day .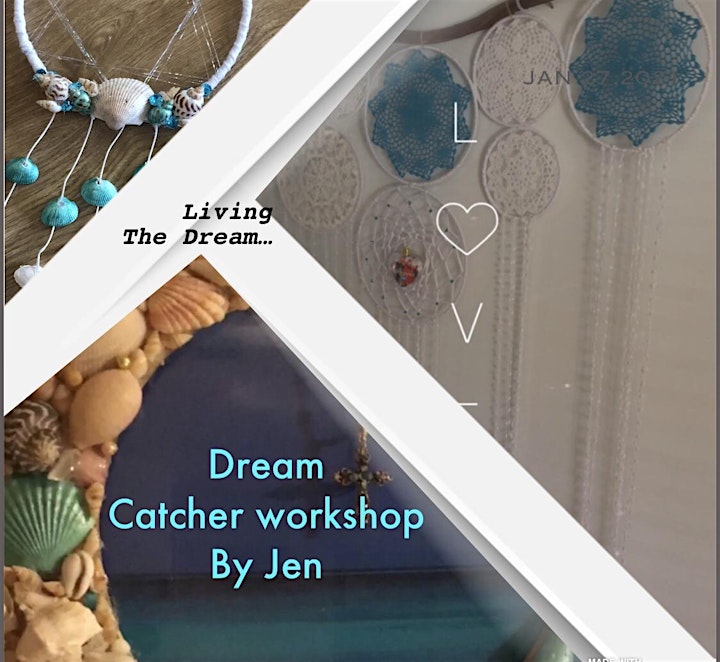 Located in the peaceful foothills of Perth. Come along and join us in a day full of creativity and healing .
❣️Dream Catcher Workshop
In the morning Jen from Living the Dream will Guide you though a relaxed atmosphere of the step to step stages to creative a gorgeous dream catcher .
Originally from native America culture, Dreamcatchers were made to ensure the people sleeping under them received only pleasant dreams and any bad dreams were caught in the web .
During the morning Jen will demonstrate several techniques and styles of dreamcatchers so your creativity can run wild .
You can create something beautiful to give as a gift or keep for yourself.
Many different colour supplies will be provided so you could make your dreamcatcher customised .
We will have all supplies provided such as Hoops, suede, webbing material, feathers ,artificial flowers and beads for decoration ect .If you have a special trinket to add to your dreamcatcher please don't hesitate to bring it along on the day .
Lunch : A selection of fresh & delicious food will be provided .
Refreshments will be supplied during the day .Tea ,coffee & water will available.Please inform us of any dietary requirements.
❣️An afternoon of Sacred Ancestry Clearing and DNA Healing Process
This is a powerful and profound combo of working with Spirit, Energetic Alchemy, Hypnosis, Timeline Therapy and NLP to create the most unique and pure wave of healing throughout an entire bloodline
How it works -
We call in the Spirit of your Ancestors and the Higher Self Aspects of all current Family members to perform a MASSIVE removal of all negative emotions, limiting beliefs, oppression, suppression and repression, negative energies, entities, ancient spells, curses and hexes - and so much more!
This work is overseen by a community of powerful Spirit Guides and facilitated by Mother Earth - the great Alchemist - to easily release and transmute these energies. It is easy, and it is safe thanks to the amazing Benevolent Assistance, and Energetic Sciences utilised in this Process.
Under a beautiful hypnotic trance, you are taken on an incredible journey, meeting your Higher Self and receiving the messages of love and assistance that your Higher Self wants you to know!
Using the Principles of Timeline Therapy, NLP and a Hypnotic Trance you are then transported back to Conception using all the positive emotions, traits and beliefs that will help you achieve your Greatness!
This process really is such a WORK OF ART. It is birthed from a place of great understanding of the Sciences and Principles of a combination of many different POWERFUL modalities. It has been handed over with HUGE spiritual back up and it is pure Magic in motion
The results have been widespread with many noticing massive ripple effects throughout their bloodlines. Individual results vary of course, but the testimonials have been coming in thick and fast with some truly profound reports of change.
The time is NOW!
What to Bring
-Yoga mats & pillow
-trinket to add to your dream catcher if you want too .