Learn how to create awesome animations using smartphones, iPads and tablets
About this event
Learn how to create awesome animations using smartphones, iPads and tablets with artist Todd Fuller. Perfect for artists wanted to breathe life into their practice or for the emerging animator wanting to push their skills.
This workshop will involve a series of simple animation exercises you can do anytime, anywhere. This workshop is ideal for students wanting a digital edge in their artworks, or simply for those who want to try their hand at moving image-based artworks.
Use Your Own Device - smartphone or tablet (Android or Apple) and charger.
Limited capacity. Suitable for high school students years, 12+, young adults and artists.
The workshop will run over Zoom for two weeks. Please ensure you can attend both sessions.
Saturday 16 October 2021 from 10am-1pm
Saturday 23 October 2021 from 10am-1pm
Materials list for workshop:
All participants are required to have:
Smartphone or iPad (required free software details will be supplied on registration)
Charger for your device
Masking tape
Collage materials (newspapers, magazines, old books or coloured paper
Paper
Drawing materials: Chalk, charcoal erasers preferred but coloured pencils are okay
Blu tac
Scissors
General household objects may also be used to help with the workshop such as milk crates, stools, chairs, lamps or tabletops as required
Participants may also choose to utilise plasticine, split pins, string and other materials for week 2 project.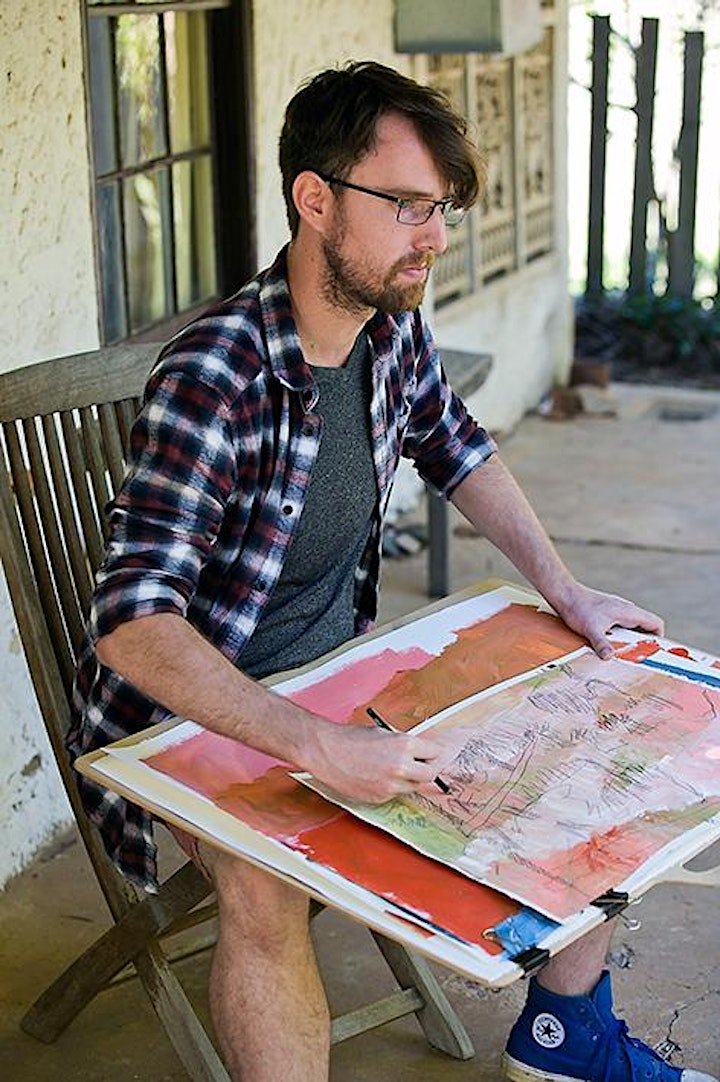 About Todd Fuller
With a practice that integrates sculpture, moving image, performance and painting, Sydney based artist Todd Fuller is, at his core, a draughtsman. Underpinning all aspects of his practice is a love of drawing and a belief in its power as a democratic medium to connect, engage and delight audiences.
For ten years, Fuller has been crafting hand-drawn animations that grapple with love and loss, as well as ideas of place, identity and community. Often narrative in form, these award winning works are derived from Fuller's experiences with different communities, sites and histories. He has been awarded a number of residencies that have informed and developed his practice, including time spent at Bundanon Trust, Hill End, Grafton Regional Art Gallery, as well as international stints at the Cite Internationale des Arts in Paris, the British School of Rome, and recently the NG Creative Residency in Provence. A graduate of Sydney's National Art School, Fuller has exhibited widely across Australia over the last ten years.
Fuller was a finalist in the 2019 Sulman Prize, won the prestigious Jacaranda Acquisitive Drawing Award in 2018, and his work is present in various public and private Australian collections, including the Parliament House Art Collection, Artbank, Sydney Harbour Trust, and numerous regional art galleries.
Please register your interest in participating, or if you have any questions please contact Emma Stilts - Education Officer at Tamworth Regional Gallery. e.stilts@tamworth.nsw.gov.au or phone 6767 5230