Description
Winter Marchfly, the beautiful vampire is gracing us with her unearthly presence while we draw her. And while we draw, she promises not to draw blood...if you can trust a vampire.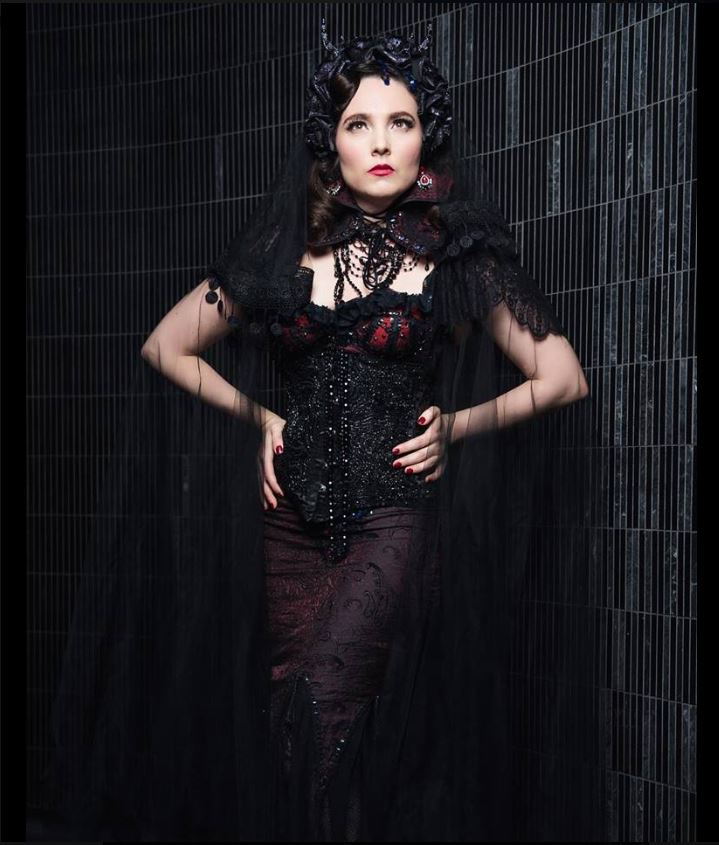 Photo by Joel Devereux with MUAH/Styling by The Bombshell Burlesque Academy
This session is part of the costumed life drawing series at Bunya House during the Samford and surrounds Art Trails. We also have an exhibition of life drawings made by the regular life drawing group for you to enjoy - you'll be inspired!
Paper and charcoal are provided, but you can bring your own sketchbook and favourite drawing materials if you prefer. We have easels set up and I'll check in with you when you register to find out if you'd like to sit or stand.
FAQs
Who is this for?
Beginners through to artists with more experience are welcome to attend this session. It will be lightly tutored to help you break through the "I can't" and into the "I can!".
Are there minimum age requirements to enter the event?
The session is for adults and young people. Children with enough maturity and focus for a session that is almost two hours may be able to attend accompanied by an adult (i.e. that's two tickets). If you would like to bring a child, please discuss this with me as I will need to find out more about their interests and needs, and to set up an age/height appropriate easel. Please contact me via the 'contact the organiser' button below.

What are my transport/parking options for getting to and from the event?
Public transport to the area is infrequent, so you would most likely need to drive. There is off-street parking on site.

What can I bring into the event?
You can bring your own favourite drawing equipment. Please note, you'll be working at an easel, not a table due to space constraints. Please also note we don't allow the use of fixative inside the studio, but you can use it outside.