About this Event
Preparing for Paris is a GMless, pick up and play game inspired by Meguey and Vincent Baker's 'Firebrands' and 'Apocalypse World'.
Each player takes on the role of one of five personified discontinued Olympic sports as they go through the four years of American high school, the same four years between the Tokyo and Paris Olympics.
Your fellow students are your friends who will encourage you and boost you up, but also ultimately your competition.
Expect drama, plot twists, epic fails and kickass victories as you grow over four years and finally graduate.
Do you have what it takes to accrue enough Chums, Connections and Cred?
You will need a Microphone, Discord.com, Webcam preferred but not necessary, Discord will be to roll dice (2d6).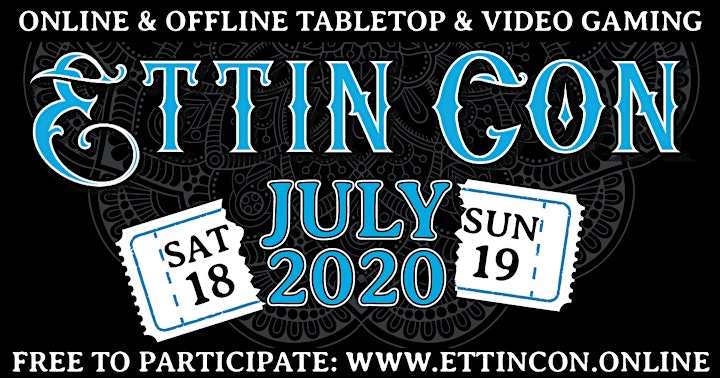 #EttinCon2020 is completely free and virtual due to pandemic.
For full event details, game listing and timetables, visit EttinCon.online!
For more about our non-profit conventions, visit EttinCon.org.