Description
WHEN ONLINE SALES END - Just come along and buy tix @ The Door!
Join this fun-filled evening drawing Australia's most alluring burlesque performers, cabaret singers and vintage models.
Comment with a song you would like to hear played, and if you are there on the night you win a prize when the song is played!
FOOD glorious food - is the theme for the session.
Want to win a FREE ticket to our FOOD themed session? Recreate the album cover Art Garfunkle "Fate for Breakfast" and submit it online here and we will pick a winner!! Or two if the entries are good.
One of the food themed prizes and part soundtrack for the evening.
The night is a visual feast of extravagant costumes, music, and creative entertainment. Whether you're in line for next year's Archibald, or have trouble drawing a straight line with a ruler, Dr Sketchy's life drawing welcomes sketchers one and all. The evening also includes a themed live performance, comedy skits and audience participation presided over by an MC.
"Dr. Sketchy's will cure you of every boring art class you've ever been to." - The Sunday Age, Melbourne
WHEN ONLINE SALES END - Just come along and buy tix @ The Door!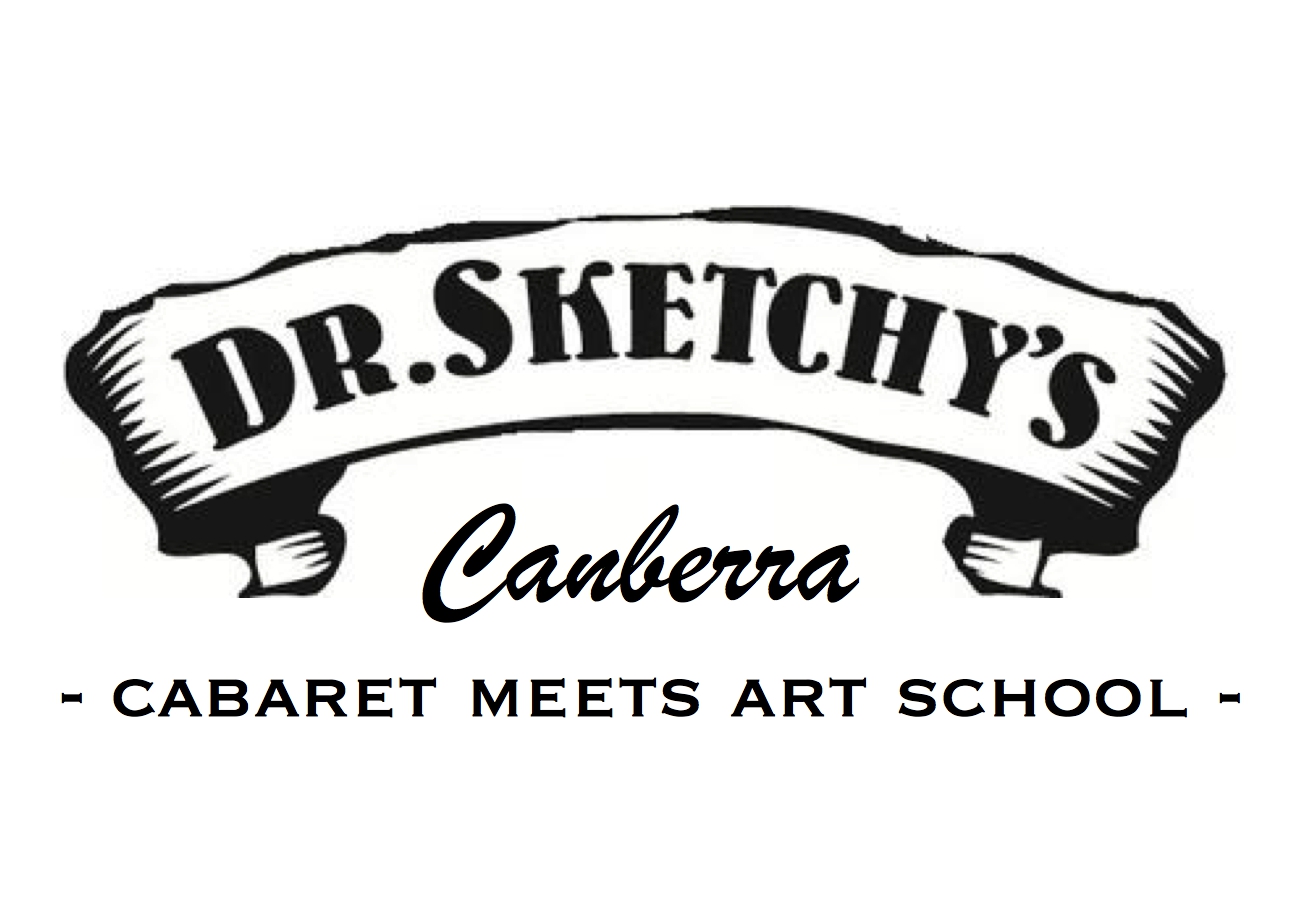 What is Dr Sketchy's?
Dr Sketchy's is the world's premier alternative drawing movement. Every month, over 3,500 artists gather in over a hundred cities - including New York, Hollywood, Sao Paolo, London, Rome, Paris, Tokyo and Melbourne - to sketch glamorous, subcultural models and compete in drawing contests in an atmosphere of artistic mayhem.
Started by Molly Crabapple, an artist and former model, as an alternative to the dull drawing classes she had posed for, Dr. Sketchy's has exploded into an international phenomenon.
How does the night run?
Guests arrive at Dr Sketchy's anytime between doors open at 5pm to event starts at 6:30pm. Seating is on a first in basis.
Our MC will welcome you to the night, explain how the night runs, introduce you to our models and serenade you with song.
Then there will be three sets in which the models do increasingly longer poses, using their props and costumes they interact or do solo poses. In each set the models will also perform and the MC will award a participant prize.
During the event there is great music and the opportunity to have drinks or order great food from the bar which is brought to your table.
Not all guests at Dr Sketchys draw – some people come just for the show and ambience...
Who goes to Dr Sketchy's?
Lots of people. Fancy pants gallery artists, art students, dog walkers, jewelry designers, tattoo artists, illustrators and cubicle slaves. We have about 40% non-professional artists. Slightly more girls attend than boys.
Do I have to be an artist to attend?
No. Lots of people who have never drawn before attend Dr. Sketchy's. We're a fun, non-judgmental environment to try your hand at drawing.
Do serious artists attend?
Yes, including world famous ones like Ron English, Alasdair Grey and Audrey Kawasaki. While we welcome beginners, there's no reason you can't come to Dr. Sketchy's to seriously get your draw on.
What do I have to bring?
Everything...or nothing. We will have some basic materials for you to use on hand. And if you prefer, you can bring your own kit, for example some good quality 2B or B pencils or sticks of willow charcoal, an eraser, some paper (preferably at least A3), a sharpener and a board or something so you have a hard surface to draw on (if you prefer to draw at an angle other than on our flat table surfaces). Bring an easle too if you have one.
What mediums can I use?
All dry mediums are okay, as are dip pens and a neat watercolour sets. But leave your oil paints, messy or stinky mediums at home. And no mess please; anything you spill or stain, we'll invite you to clean :-)
Are there easles? Tables? Sketchpads?
Polit Bar has some tables, which are hot commodities. If you want a table, we reccomend arriving early to grab one. If you don't want a table or are too late to get one, there are plenty of chairs, bar stools and ottomans to sit on. If you stumble in an hour late, all the seating will probably be taken and you may have to sit on the floor. Moral? Arrive early. If you have a small, portable easle you are welcome to bring that along too.
What happens if I don't book? Will there be seats if I just show up?
Polit Bar is a small space, and seating is limited. While we try to never turn anyone away, if you just show up, you might have to stand or sit on the floor. If you MUST have a seat, please come early.
Hey why isn't the model fully naked? I thought this was life drawing!
Yes this is a drawing event - a Dr Sketchy's drawing event. Our models show more than enough pectoralis major and latissimus dorsi and comply with ACT Liquor Licence restrictions.
Will photos of me end up online if I attend?
Possibly. Dr. Sketchy's sessions are often photographed. If you don't want your presence at a Dr. Sketchy's recorded for the ages, best wear a face mask.
I'm a photographer, can I shoot pictures?
Maybe. Dr. Sketchy's has an official photographer. We love photography, but often a photographer's needs don't work with those of artists (ie a flash can be very distracting). Also models posing for photography are paid more, and we don't have the dough. However, you're welcome to email us a note with a link to your portfolio. If we like what she sees, we'll pass it along to the models (who have the final say).
If you're press, you may take photos; just ask us first.
If you take photos without permission, we'll invite you to leave pronto, with no refund.
Who are you? Who is Dr. Sketchy?
The owner of Dr Sketchy's worldwide is Molly Crabapple, and she draws saucy Victoriana for magazines. Molly used to work as a life model during art school, but thought they were boring and decided to take a stab at the medium. And so Dr. Sketchy's was born. John Leavitt is her cohost, DJ, aesthetic arbitator and graphic design god. Molly has been running this in New York since 2005.
In Canberra, Dr Sketchy's is produced by Miss Kitka's House of Burlesque and following a series of grande events at the National Gallery of Australia, it is now hosted monthly at the initmate salon Polit Bar.
Is Dr. Sketchy's just in Canberra?
No! Dr. Sketchy's is in 50 cities and 4 continents around the world. To find information about a particular Dr. Sketchy's branch, check out their page on www.drsketchy.com
How often does Dr. Sketchy's take place?
Dr. Sketchy's takes place every 1st Thursday of every month, from 6:30pm – 9:30pm at Polit Bar in Canberra. We also do special events. Looking for something different? Ask about a Dr Sketchy's party.
Do we have to book in advance?
We strongly recommend you book online - here, now - as we often book out.
What is the best way to know who / what is happening at Dr. Sketchys?
Stay on our mailing list (your booking here will register you). We email you a short note each week keeping you in the loop about what's coming up. If you can't make this event, you can still register to stay in the loop here. You can also join the Dr. Sketchy's Canberra Facebook group here.