Dr Peter Dingle & Mark Shepherd - Workshop One "Eat Your Way to Health"
Description
The Science of Healthy Eating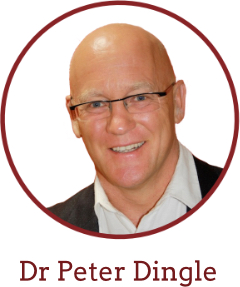 Healthy eating and healthy weight loss is a challenging and difficult undertaking for many, but it doesn't have to be.
Join Dr Peter Dingle and food educator Mark Shepherd in this incredible series of enlightening, powerful and practical "HOW TO" workshops that are not to be missed.
"Dr Dingle has spent the past 30 years as a researcher, educator, communicator and author. Formerly an associate professor at Murdoch University, Dr D has written more than a dozen books on living well and his latest one "Unlock Your Genes For Weight Loss" which explains how you have to work with your genes to regain your ideal weight and wellbeing. People will never lose weight and keep it of unless they know how to talk to their genes.

Blending motivation and humour, Dr Dingle regularly appears on state and national media. He was the presenter on the award-winning SBS program, "Is Your House Killing You?" and appeared regularly on ABC's "Can We Help?" Dr Dingle is also the grandfather of the acclaimed "Living Smart" program and the creator of the "StarFoods" food rating system.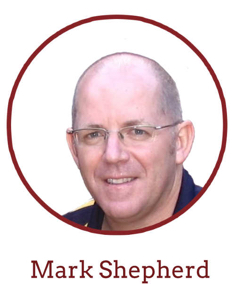 Mark Shepherd has been directly involved with guiding and educating people with healthy food choices for the last 7 years after many years of working through his own health issues and discovering the difference between what is truly healthy and what is not.
Mark has a both an intuitive and practical approach to creating and consuming healthy foods that are quick, simple and easy to create, most of which is done in the amazing LadyShip Organic Essence Extractors that he and his wife Holly have been invloved with since 2010.
WorkShop: November 12:

Eat your Way to Health.

Our society is the sickest it has ever been. In our 50s nealry 50% of the population will have or already had a heart attack or stroke, diabetes or cancer. It is no coincidence that our ancestors were virtually free from chronic illness such as heart attack, stroke, diabetes and cancer. In this seminar you will learn the role of the healthy eating to reduce the causes of all chronic health conditions, oxidation, inflammation and acidosis. In 4 very short hours you will not only learn how to reverse diabetes type 2, unblock your arteries, lower your blood pressure, reduce pain and arthritis, eat foods to help with depression, anxiety and stress fix your gut and so much more with healthy eating but also how to make the healthy foods.


Workshop will be 4 hours in length
Workshop will include practical hands on sessions as well as being informative and fun.
A workshop manual willbe provided containing recipes and simple "how to tips".
For more information Contact: 1300 727 088