Description
PROFITABLE, SCALABLE, SELLABLE
In the business of dentistry, real success means a strong sustainable practice where your team and systems hum, whether you get out of bed or not!
To truly succeed you must start by mastering often-complex systems and the process of building a motivated, reliable team to run them. Only once these are solid can you build on the foundations. In other words, you need to nail It, then scale It.
Whether your practice is relatively new or well on its way, if you're committed to succeeding you must not miss the Practice Max Profitable, Scalable, Sellable Intensive.
This event comprises 2 days of learning, but more importantly taking action so that you are clear and already integrating into your growing business before you leave –
• The creation, refinement and mastery of smooth, uncomplicated processes
• An enhanced environment for peak performance and optimal team collaboration
• A thriving platform for sustainable future growth
• Knowledge of how to greatly scale your business and ultimately, create real business freedom.
Space is limited so book early to ensure your practice owners do not miss out!

Event registration is NOW OPEN until 5 pm Sydney time, on Friday 10 February 2017.
-----------------------------------------------------------------

Testimonials - Dr Jesse Green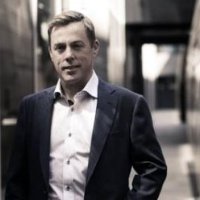 "Others give a rule book, or have a 'one-size-fits-all' mentality, but Jesse is different. He has helped me to focus on what is important, exceed my goals and achieve the best possible outcomes."
Dr Les Jabbour, Surfers Paradise Dental Centre
"This course has been one of the best courses I have been to as a dentist, and more specifically, an owner... Jesse is a very competent speaker who knows his audience and how to engage an audience. If this post sounds like a glowing review, it is because it is one."
Dr Elwynn Heah, Beachmere Dental
-----------------------------------------------------------------
FAQs

Where will the event take place?
This event will be held on Thursday and Friday 23-24 February 2017, at Mantra Legends, 25 Laycock Street, Surfers Paradise.
What time do we start and finish?
Registration is from 8 am and we kick off at 8.30 am sharp, and finish at 5 pm. (Interstate travellers, please note that Queensland operates on AEST and not Daylight Saving Time, so it is 1 hour behind Sydney and Melbourne time).

Is catering included?
Yes, the event is fully catered. Additionally, Mantra Legends is surrounded by an abundance of dining options.
What should I bring?
Please bring a jumper or layered clothing in case we have trouble with air-conditioning. Other than that, you don't need much. Just yourself, and a willingness to do work while you're in the room — so you can walk out with results, not just a big to-do list. Everything you need on the day will be provided (food, pens, paper, etc.)
How should I prepare?
You will be advised of any preparation (homework) in the weeks prior to the event.
Where should I park?
Parking is up to you, but undercover car parking is available in either the Secure Parking Car Park accessible from Hanlan Street or the Gold Coast City Councils' Bruce Bishop Car Park on Beach Road.
Where should I stay?
Where ever you're comfortable. The Mantra Legends is happy to offer accommodation to any masterclass participants at a reduced rate. Should you wish to book accommodation, please contact Mary Cullum, the Groups Reservation Agent on 07 5588 7888 or mary.cullum@mantra.com.au and liaise directly with the Mantra.
Who can I contact for any questions?
Contact Melanie at pa@drjessegreen.com or on 1300 66 83 84.
** This event is most relevant to Practice Owners **
Organiser of Dr Jesse Green Intensive: Profitable, Scalable, Sellable
Savvy Dentist is the brain child of Dr Jesse Green,  Australia's leading Dental Business Coach, a Practice Owner, Entrepreneur, Best-selling Author, Host of weekly podcast, The Savvy Dentist Podcast Show and Founder of The Savvy Dentist Academy. He is a sought after thought-leader in the field of dental practice management. With over two decades of experience as a dentist, entrepreneur and business coach, Jesse provides a pragmatic, fun approach to dental practice management. More information on this event can be obtained by phoning the offices of Dr Jesse Green on 1300 66 83 84.