Be inspired by the master of flowable composite
About this event
In this 2 day course you will learn....
INTRODUCTION
You will learn how to treatment plan, and design using both analogue and DSD single tooth and full mouth flowable composites. Flowable composites come with much reservation in regards to aesthetic outcomes and adhesion, yet we have been able to introduce a workflow protocol that can achieve the most outstanding lasting results that gives patients a more cost effective choice over ceramics. Be inspired by the master of Flowable Composite Restorations, Enrique Diaz Guzman.
Overview
• DSD and how to apply it
• Occlusion, treatment planning complicated cases
• Crown lengtheing, lip reposition
• Mockup, waxup, custom transparent tray
• Ortho, Perio, Prostho and many other clinical cases • Facebow, centric relation, deprogramming
• Flowable composites that look amazing and last
Synopsis:
In this lecture, we will demonstrate the handling behaviour of injectable flowable composites in aesthetic restorations. The advantageous of this new revolutionary technique is minimal tooth invasiveness and polishing while still obtaining excellent morphology results and optical aesthetics with minimal chair time. The evolution of flowable composites in the last few years have shown that we can achieve lasting results from 3 to 5 years without any failure of adhesion to enamel. The success of the treatment is related to the Temporomandibular Joint (TMJ), and in ideal cases it will not be necessary to do preparations or anaesthesia. The main advantage of the technique is the short chair time as well as morphological preservation from diagnostic wax up, planning and or digital smile design while been a completely reversible technique.
Learning objectives
● Diagnosis and planning for successful treatment.
● Step by Step technique of flowable injections, limitations and advantages.
● Minimal invasion based on depletion guides when necessary.
● Polishing protocol and high brightness of restorations.
See below slides outlining everything that's going to be taught in the 2 days.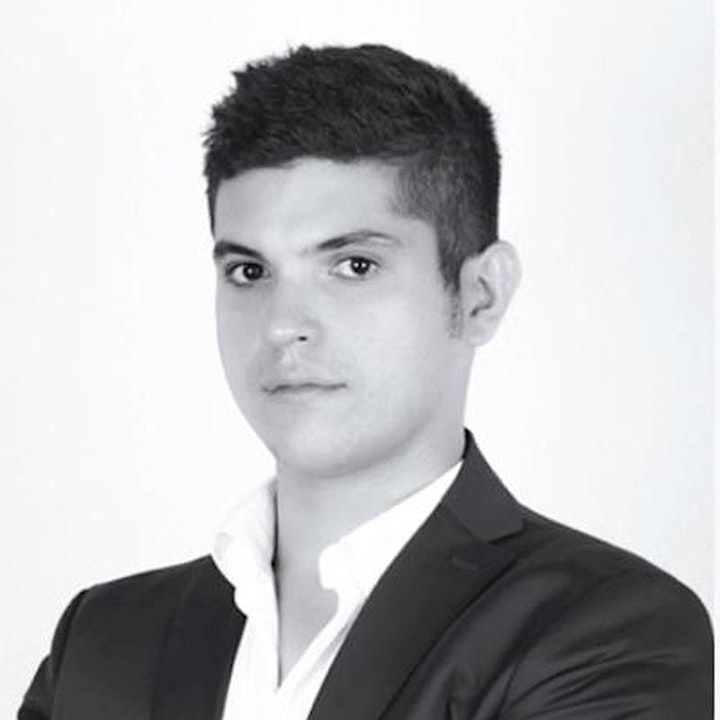 Dr Enrique Guzman has given more than 90 courses 17 in 4 Different Continents between 2014 –America, Europe, Asia, Africa And in 2015-2017 he was the International Speaker for the MicroVisionGroup, Ivoclar Vivadent, and BAIRD British Academy of Implant and Restorative Dentistry.
In 2011 Dr Guzman completed a Diploma in Implant Surgical of Prosthetic Autonomous from the University of Ciudad Juarez | UACJ and a bachelor of Dental Surgeon in 2009 from Autonomous University of Baja California | UABC.
In 2015 Dr Guzman received the Excellence in Prosthodontics Award by the AIOP " Asosiación Italian Prosthetic Dentistry " and APS "The American Prosthodontic Society " AIOP ceremony at the 34th International Congress and 88th The Annual Meeting of the American Prosthodontic Society. He also holds the Digital Smile Design Certification DSD Master with Christian Coachman for Mexico City.
Dr Guzman received his Diploma in Implant Surgical - Prosthetic Biotechnology Institute Mexico City and his Specialty in Prosthodontics from the Intercontinental University, Mexico City in 2015.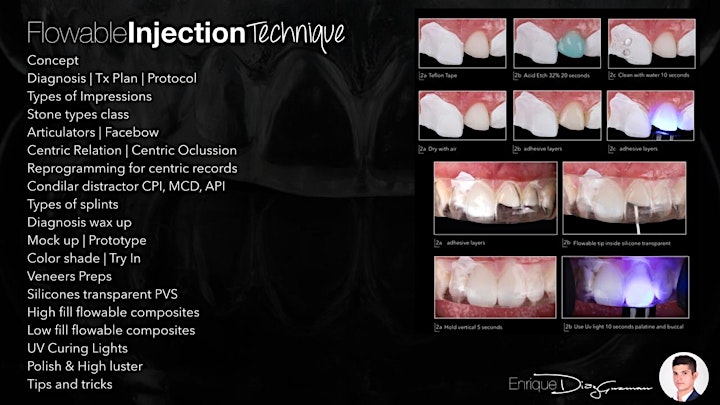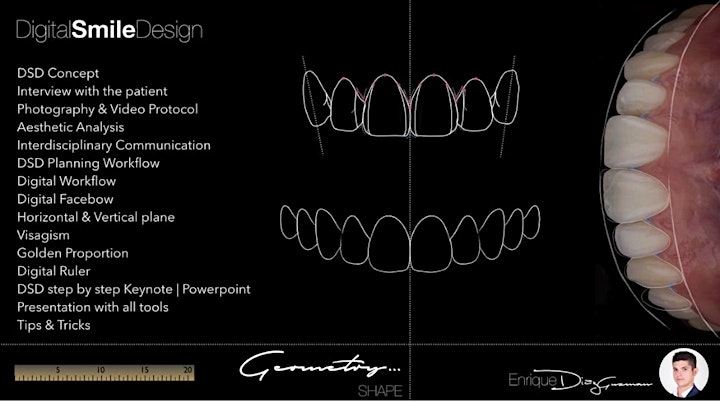 Organiser of Dr Enrique Guzman